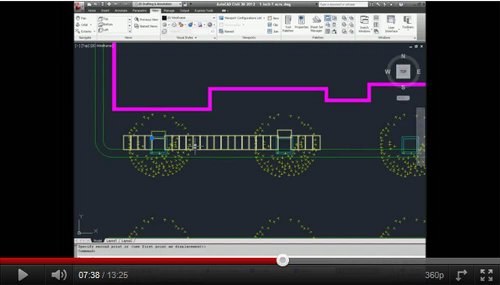 Complimentary Silva Cell plan reviews are a service that DeepRoot Urban Solutions provides for each project we work on. We do this because we aim to be partners in the design process and want to ensure that the use of the Silva Cell is optimized for your tree, stormwater, and site design goals.
Up until this point, however, we haven't provided comprehensive tools for guiding designers through the layout process themselves. Now, those tools are finally available.
First, we have a video layout tutorial that walks you through all the steps using a sample streetscape project. Keep in mind that while your project may not look exactly like this one, the same principles apply.
Next, we have a pre-drawn CAD Silva Cell "block" (with the 1.5″ spacing built in) and written layout instructions, both of which are available on the Resources page on our website — look in the "Standard Details, Specifications & Schematics" section; top of the page, right hand column.
These three tools are meant to be used together to guide you through integrating the Cell in to your site plans. As always, we welcome any questions or comments you have about these materials. Contact us at [email protected] or at (415) 781-9700 any time.