Shallow stormwater storage.
Modular design.
Supports traffic loads.
100% recycled plastic.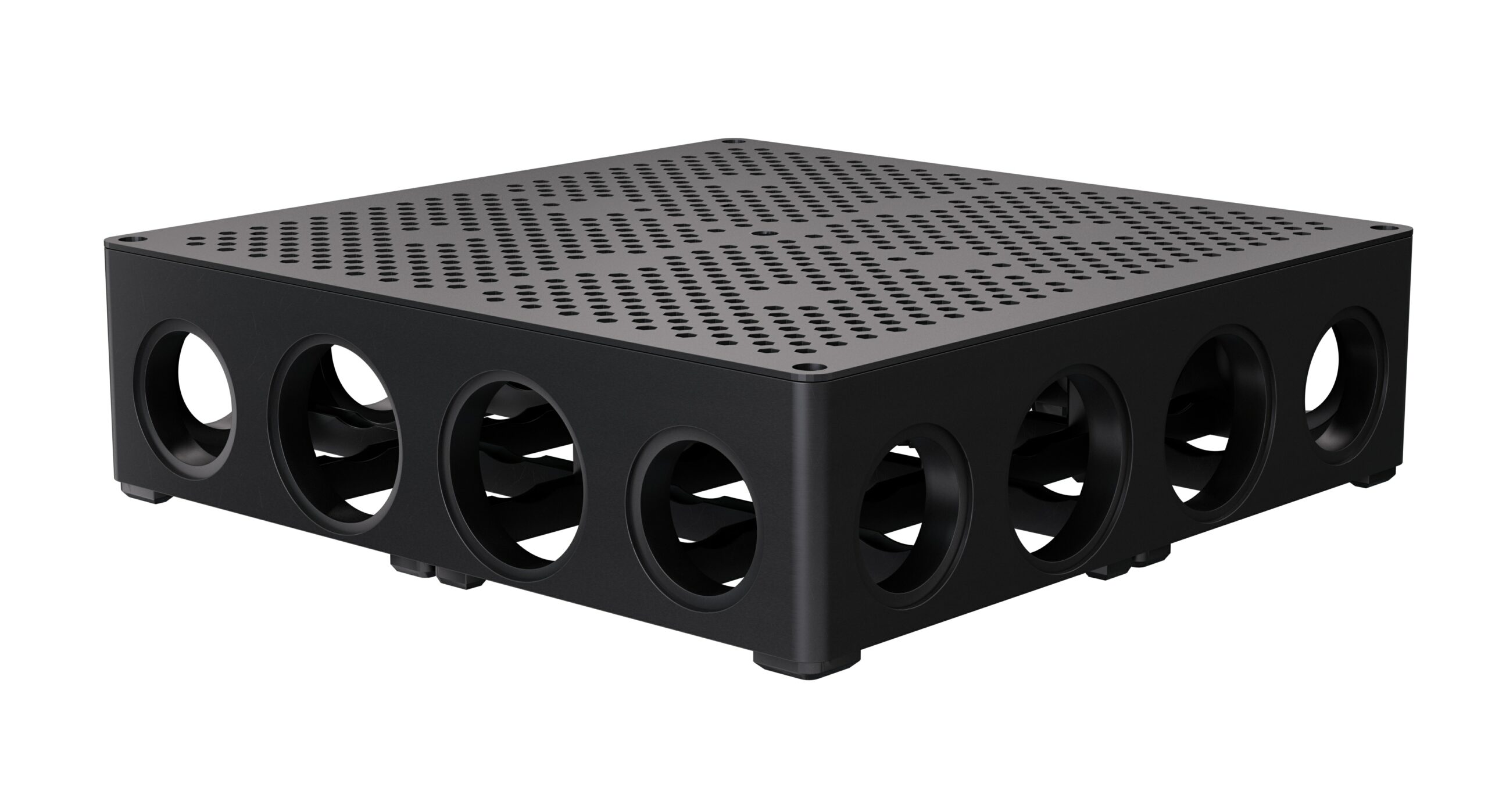 Introducing the DeepRoot Marino Cell™: a shallow stormwater storage system specially crafted for urban environments. Its shallow depth (from 6″ to 24″), modular design, high strength, and minimal cover requirements make it the perfect green solution for a variety of project applications.
The 95% void space can be utilized for stormwater detention, infiltration, and harvesting. Installed just below surface level, it's strong enough to support traffic applications and standard construction equipment — all with minimal cover.