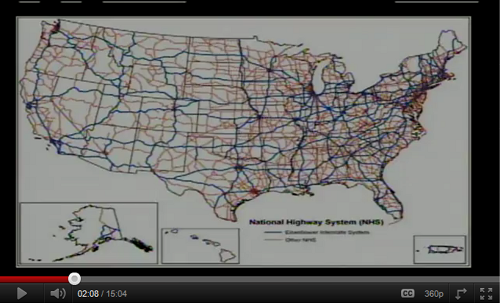 If you don't already read Chuck Marohn's blog, Strong Towns, I suggest you add it to the regular lineup. 
If you just want a taste, this is a 15-minute presentation he did for TEDx1000 Lakes on the important difference between a road and a street.
The sound byte that struck me the hardest was, "a street is a framework for capturing value." The question for us to answer is, how to we go about making our spaces productive and creating value rather than just moving cars from point A to point B as quickly as possible?