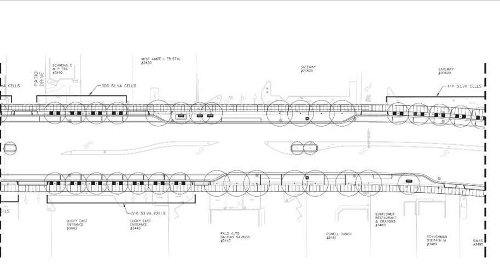 A pre-installation meeting is one of the most important (free) after-sale services that DeepRoot offers. They provide an opportunity for me or another DeepRoot representative to meet with installing contractors prior to the start of their Silva Cell installations to help ensure that they are comfortable with the installation process. These meetings are done online and typically last somewhere between 30 to 40 minutes. During that time we review the installation process as well as the materials and equipment needed. We also review the project specifics and discuss any site specific concerns that there may be.
These meetings work best when they take place one to two weeks prior the actual installation. This way the information is fresh in everyone's mind, and there's enough time to gather all the required materials or equipment.
Once I've got a hold of everyone and we've agreed on a date and time, I set up an online meeting using GoToMeeting. This service provides a call-in number that everyone can use and allows me to show my screen to everyone as I walk through the installation process. Having the meetings online provides the opportunity for other members of the project team to participate in the meeting no matter their physical location. All they need to join is internet/phone access.
At a minimum, the installing contractor's project manager and on-site supervisor should participate in the pre-installation meeting. That said, I can't emphasis enough the added value of including as many other members of the project team or other stakeholders as possible. I've overseen hundreds of installation, and I can truly say our best ones are those which begin with a pre-installation meeting that is attended by representatives from the installing contractor, the GC or CM, the designers, QA/QC people, City staff, other trades affected by the work, etc.
I know there never seems to be a good time for anyone to fit in another meeting, but time spent resolving issues such as submittals, QA/QA requirements and responsibilities, schedule and access, and so forth — before they can negatively impact productivity in the field — gets paid back with dividends. Don't miss the opportunity.