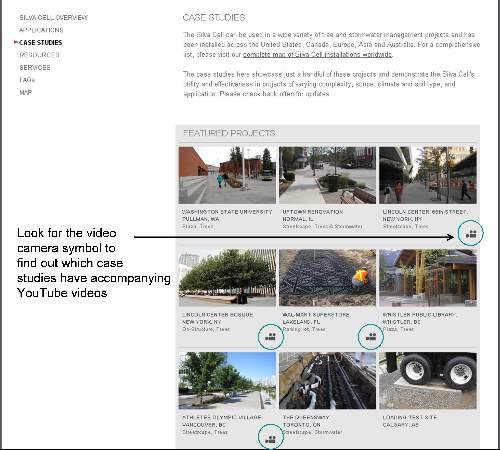 We've made a little update to the DeepRoot website that we hope will help people searching out site for information about the Silva Cell.

Now on the Case Studies page there is a little video camera symbol that denotes the Featured Projects with accompanying YouTube videos.
While some of these videos are properly edited and narrated, many of them are also just raw footage from the installations as they're going in the ground. So authentic!
We plan to continue adding to the Case Studies page with written and video documentation of some of our favorite projects, so check back often. As always, remember that the projects listed there are just a handful of the completed installations, and that our map is the comprehensive resource to find installations worldwide.