Contrary to recent actions taken by the Federal government, Washington D.C.'s local government has made unprecedented strides towards creating a cleaner, more sustainable future. The District of Columbia has recently emerged as an environmentally progressive leader and is actively working to reduce greenhouse gas emissions, support clean energy innovation, and focus on livability for all residents. In June 2017, D.C. Mayor Muriel Bowser pledged that the District would continue to stand by the targets of the Paris Climate Accord even as the country as a whole withdrew from the agreement. As a result of actions such as this, the District has surpassed other U.S. cities in its sustainable management of energy, water consumption, waste treatment, and public transportation systems. D.C. was recently awarded the LEED for Cities Platinum certification, making it the first city in the world to receive this prestigious award.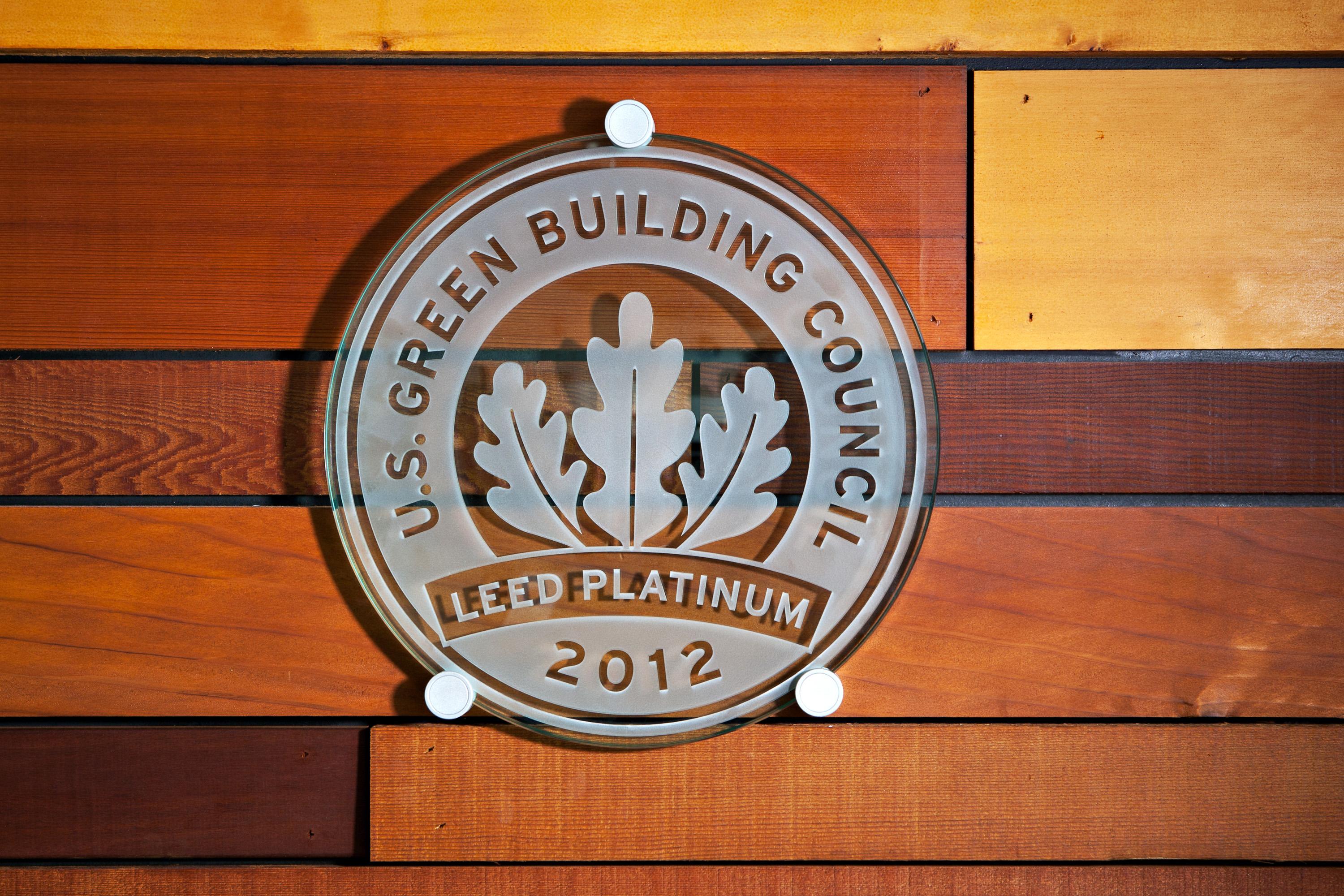 Recognition

Washington D.C. has been recognized numerous times for sustainable practices that include the following: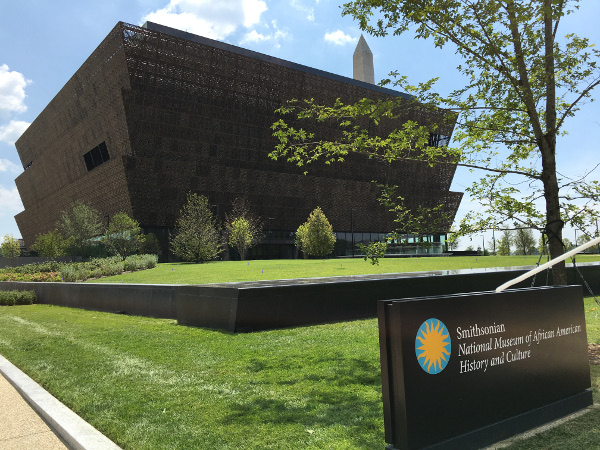 Now, the city can add LEED Platinum City to its list of accolades. The LEED for Cities Platinum certification is awarded by the U.S. Green Building Council (USGBC), a nonprofit organization that promotes sustainable construction practices and provides third-party verification for green buildings. LEED (Leadership in Energy and Environmental Design) is the most widely used green building rating system in the world and is designed to help buildings achieve high performance in key areas of human and environmental health. The LEED for Cities program measures the District's sustainability across a variety of metrics, including energy, water, waste, and transportation. It also factors in education, prosperity, equity, health, and safety. So, how has D.C. achieved this certification and what is the District doing to distinguish itself as a leader in sustainability and green building practices?
Planning
Sustainable DC
Sustainable DC is the District of Columbia's major planning effort to become the most sustainable city in the nation. Launched in 2011 and led by the Department of Energy & Environment and the Office of Planning, it is a collaborative effort involving the input and participation of thousands of members of the D.C. community. The initiative began with the goal to make D.C. the "healthiest, greenest, and most livable city in the United States" by 2032. Centered around seven distinct themes – Built Environment, Energy, Food, Nature, Transportation, Waste, and Water – the plan identifies specific actions and targets alongside lead agencies and within an anticipated time frame to provide accountability.
Climate Ready DC
Climate Ready DC is an offshoot of the Sustainable DC plan and was established to help the city adapt to and prepare for the effects of climate change which could include dangerous heatwaves, severe storms, and flooding. The plan lists 77 actions that are being taken, or will be taken in the future, to manage climate risks including improving transportation and utility infrastructure, upgrading existing buildings, creating resiliency in future buildings, and improving emergency preparedness. The plan aims to reduce carbon emissions to 50 percent of 2006 levels by 2032, and 80 percent by 2050. As part of this effort, the District recently hired a resilience officer to help determine how natural disasters will affect already-vulnerable populations.
Clean Energy DC
A companion to Climate Ready DC, Clean Energy DC is the District's new climate and energy plan to cut carbon emissions with renewable energy and energy efficiency. Clean Energy DC clearly identifies what actions need to be taken between now and 2032 to the buildings, energy infrastructure, and transportation system to meet the District's ambitious greenhouse gas reduction targets outlined in the Sustainable DC Plan. Clean Energy DC provides strategies for how the District can cut greenhouse gas emissions by 50 percent by 2032, while increasing renewable energy and reducing overall energy consumption through innovative measures. The plan identifies the three major sources of emissions – buildings, energy supply, and transpiration – and lists 55 actions that we as a community can do today, next steps for each, and what will need to be done in the future.
Progress
In 2012, Sustainable DC laid out a vision for D.C. officials to begin to build an implementation strategy. Since then, the district government has accomplished 25 percent of the things it set out to do, with 72 percent of actions currently underway. Areas of progress includes:
The District's sustainable initiatives have reduced greenhouse gas emissions in the city by 24 percent, with 58 percent of D.C. commuter trips choosing to travel by biking, walking, or taking public transportation.
The city has improved its transportation options, with 80 miles of bike lanes and 420 Capitol bike share stations.
Currently at 38 percent, D.C. is ahead of its goals in planting enough trees to reach a 40 percent tree canopy by 2032.
The Anacostia River is now cleaner than it has been in years, in part due to the 2.7 million square feet of green roofs that help keep stormwater out of the river.
C. is on track to derive at least one-half of the entire city's electricity from renewable resources by 2032.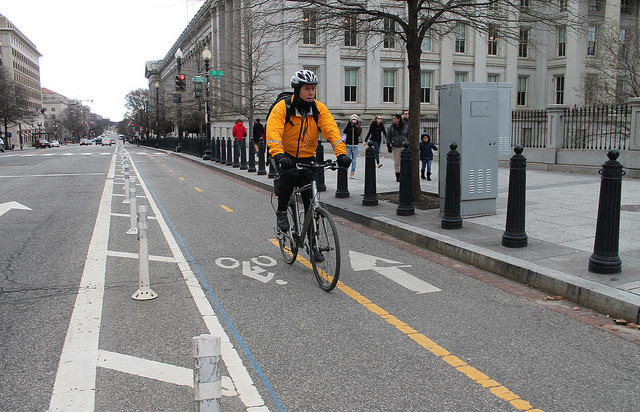 Conclusion
Receiving the highest level of certification by the USGBC is certainly impressive, however there is much more to be done. As stated by Mayor Bowser in the Sustainable DC progress report, "In this uncertain political landscape, it has become remarkably clear that it will be cities that lead the way in creating a more sustainable and resilient world." As the nation's largest cities continue to rapidly expand, D.C. could point the way for sustainably accommodating urban growth, and creating a sustainable and resilient built environment.
Stephanie Marino is a landscape architect practicing in Washington, D.C.
U.S. Air Force Tech. Sgt. Andy Dunaway / Wikimedia Commons
Blanchethouse / CC BY-SA 4.0
Fuzheado / CC BY-SA 4.0
Elvert Barnes / CC BY-SA 2.0