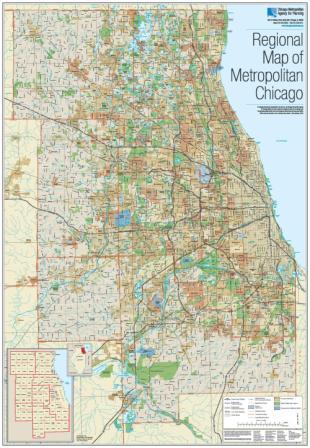 The Chicago Tribune is reporting that the City will undertake a tree census led by Edith Makra, community trees advocate at the Morton Arboretum, in close cooperation with the Forest Service. This effort has been designed to accurately tally all the species that are living in the yards, parks, and streets of every city and town, and unincorporated area of Cook, DuPage, Kane, Kendall, Lake, McHenry, and Will counties.
The results of the census will provide invaluable information about the types of species dominating the Chicago-area landscape — for example, what percent are invasives? Are the most common species contributing enough to their communities as wildlife habitats, psychological stress reducers, and general beautification? What kind of ecological impact are they having on the health of the city and counties they inhabit? These are just a few of the questions the data may help answer, and the hope is that the findings can help influence regional policy and community planning.
Makra and her team aim to finish the census by August of this year, and hope to have a report ready to share by early 2011.
(Image via Morton Arboretum)