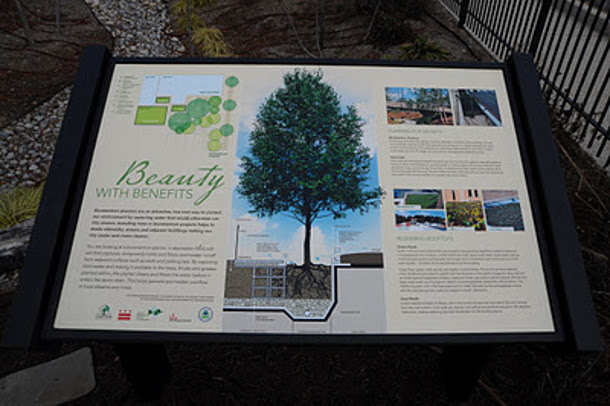 Back in August 2010, Silva Cells were installed to create a bioretention planter at the Casey Trees headquarters. Now, the good folks at that same organization have added an information panel to explain how the system works.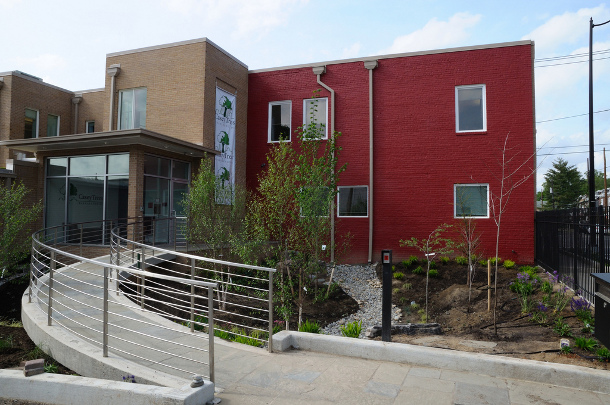 If you're ever in the Brookland neighborhood of DC, head over to Casey Trees (3030 12th Street NE) and take a look!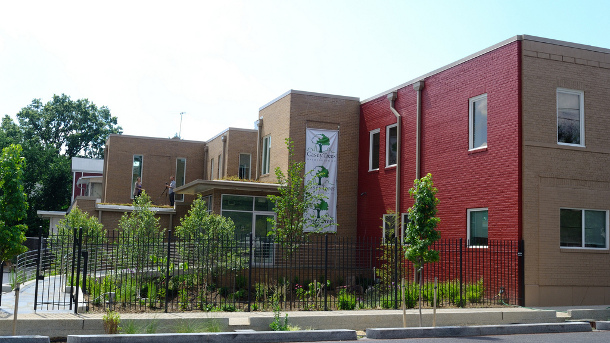 According to the Casey Trees blog, the panel explains "how bioretention planters work, how Silva Cells help trees read their full growth potential, and what trees are included… The interpretive panel is an informative introduction to the planning anddesign that has made Casey Trees headquarters an example of how a smallbuilding can help slow and filter stormwater, reduce energy consumption andprovide several other environmental benefits."
Don't forget, we also have a case study of this project, and it was featured in CE News, "Stormwater Benefits of Large Trees," in September of last year.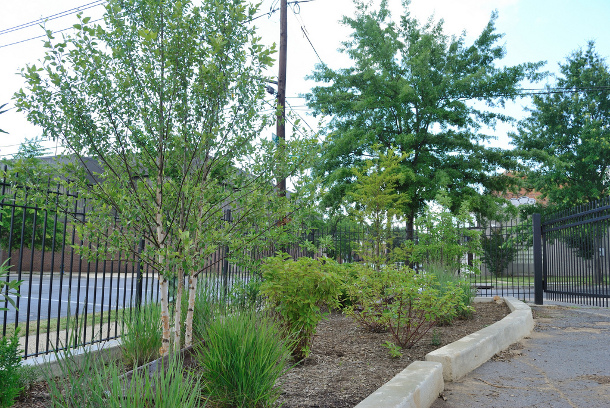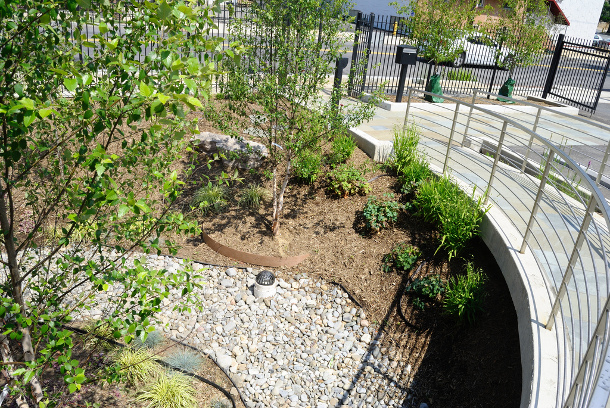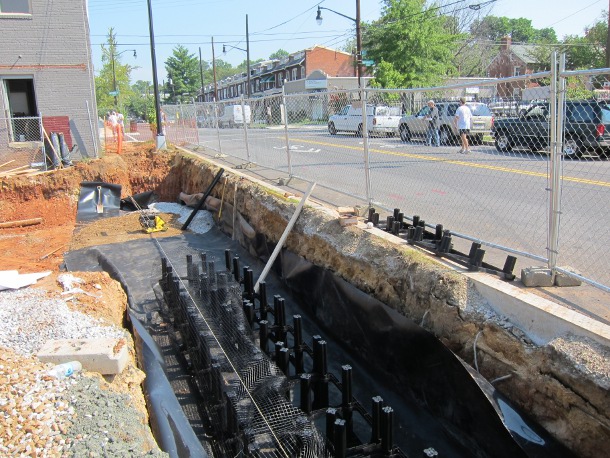 Top photo: Casey Trees