"What about utilities?"
This is probably the most frequently asked question I hear on projects where the Silva Cell is being used. And I get it! Utilities are an extremely important consideration. As DeepRoot's technical manager, I am often the person responsible for explaining what the different options are for working around utilities in pre-construction meetings. I'm also usually the one who is on-site to observe as the product is going in to the ground. We've had over 500 installations at this point, so I can comfortably say that we've seen – and have a solution – for pretty much everything out there. Integration with utilities is by no means a barrier to using the Silva Cell.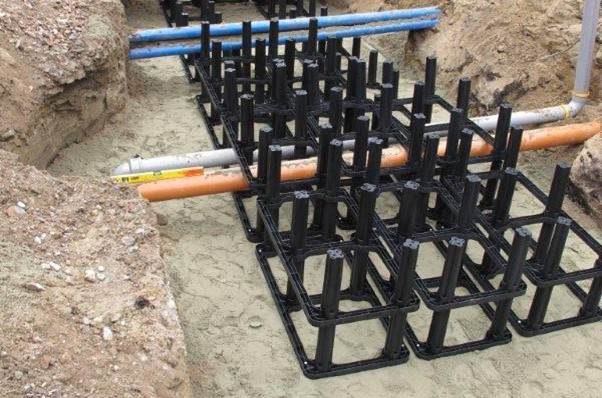 To help put people's minds at ease about this important issue, today I want to share my ultra-comprehensive "Silva Cells & Utilities" PowerPoint. This is what I review with project managers, designers, engineers, owners, and the crew before projects begin, and it's where we keep track of the many different solutions for working around utilities (and there are many!). It's organized into the following sections:
—
Silva Cell overview
Integrating Silva Cells and utilities
• Running utilities through the Silva Cells
• Options for when utilities cannot be run through the frames
Planning for the Future
• Utility corridors
• Future capacity
• Utility locations
• Locating equipment
• One-call network
• Directional boring
Repairs and Maintenance
• Planned Repairs, including an example from Winnipeg, MB.
• Emergency Repairs, including a simulated repair in Toronto, ON.
• Restoration options
Conclusion
—
You can now download this presentation directly from the Silva Cell "Resources" page on the DeepRoot website: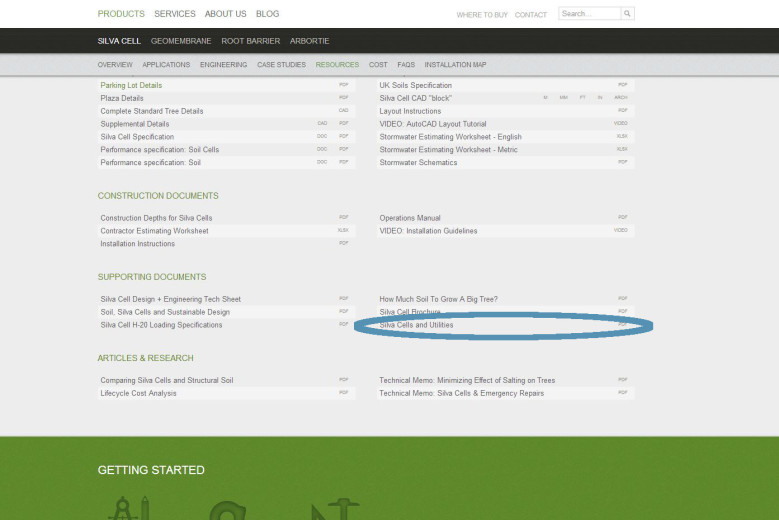 You can find other articles about this topic on the DeepRoot blog, including how to protect Silva Cells and utilities from accidental damage. In fact, there is an entire Utilities section.
In the meantime, rest assured that we have many solutions for working around the utilities on your site. Any questions? You can email me (pat at deeproot dot com) or call me (612 840 9004) and I'll help get them answered.