If you're involved with an urban development project, chances are trees are also involved in some way, depending on the local municipal codes. Existing trees may need to be protected or require a permit for removal. Many municipal codes require a Certified Arborist to evaluate all or some of the trees on site and write a protection plan to preserve them during development.
Shopping for an arborist can be daunting – there are often many Certified Arborists in a given area, and some will be better qualified for your needs than others. Here is a quick overview of some of the arborist credentials out there.

ISA Certified Arborist
This certification is offered by the International Society of Arboriculture (ISA.) The exam consists of 200 multiple-choice questions on a wide variety of topics including biology, soils, pruning, tree risk assessment, protection during development, climbing knots and safe work practices. To take the exam, the applicant must have a minimum of 3 years' full-time experience in arboriculture or a related field (groundskeeping, nursery work or landscape architecture all count). Continuing education is required to maintain the certification: at least 30 hours of approved Continuing Education Units (CEUs) every 3 years.
When this certification first became available in the 1980s, it was considered the pinnacle of achievement in the field. There were few Certified Arborists and it was assumed that the exam would become more difficult over time as overall scientific understanding of trees increased.
In fact, the opposite has happened. "Certified Arborist" is now an entry-level certification to the many specialized credentials that have been created. There are many Certified Arborists and the number is growing, especially as Landscape Architects are realizing the value of this certification in their work.
Because of the diversity of topics on the exam, Certified Arborists become certified for different reasons and follow various career paths afterwards. Many run tree service companies, performing pruning, planting and removals. Some work for municipalities or become landscape contractors or designers. If you have tree service work to be done, a Certified Arborist is generally a good fit. Higher-level risk assessment and report writing are not covered on the Certified Arborist exam. The following advanced credentials prepare an arborist further for this kind of work:
Tree Risk Assessment Qualification (TRAQ)
The science of tree risk assessment involves analyzing the stability of a tree and its potential to fail and cause damage or injury, an essential field of study for any arborists working with urban trees. The TRAQ qualification involves an intensive 2-day course with a half-day assessment exam. Only Certified Arborists can go for this qualification. Qualified Risk Assessors must repeat the course and exam every 5 years to re-qualify.
ISA Board Certified Master Arborist (BCMA)
This certification has recently been suspended by ISA as they restructure the exam. However, there are many BCMAs out there. The original BCMA exam was scenario-based, requiring advanced tree knowledge and sound professional judgment. There is no study guide, and 7 years of experience are required to take the exam.  Because of the lack of study materials and the complex continuing education requirements, some Certified Arborists and consultants (this author included) have not become BCMAs, but this may change when the new exam comes out.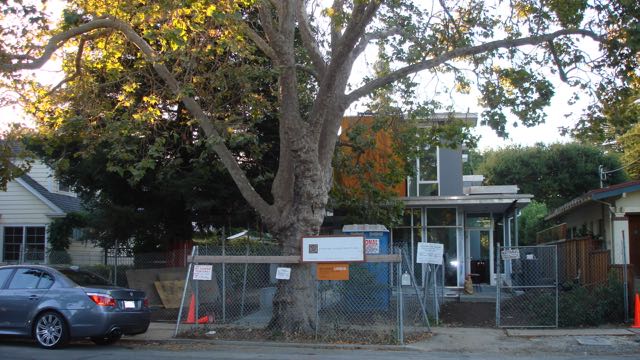 Consulting Arborist
This is a generic term and does not refer to a specific credential. Consulting arborists solve complex tree problems and often write reports. Clients include property owners, municipalities, developers, insurance professionals and attorneys. Projects include arborist reports, tree protection plans, appraisals and expert witness work. Consultants may or may not also offer tree services such as pruning, removals and planting.
The skills needed to be a good consultant are different than those required to be a good tree service operator. Clear and concise technical writing and good communication skills are paramount. Knowledge of the development process, an ability to read maps and plans, understanding of the legal system, and many more non-tree-related abilities are necessary to excel as a consultant.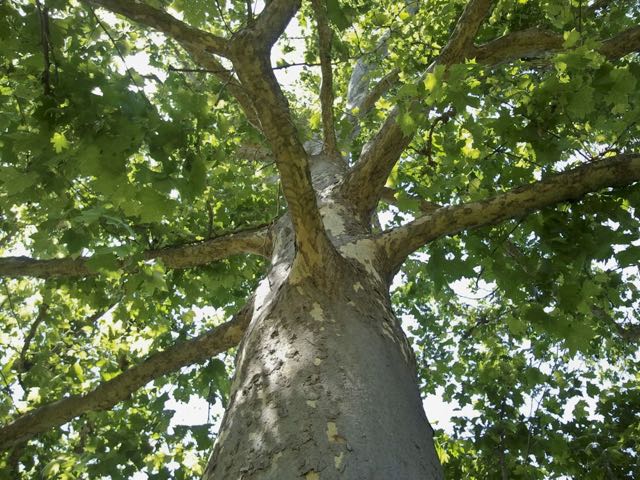 Most if not all consulting arborists are ISA Certified Arborists and many are members of the American Society of Consulting Arborists (ASCA). To become an ASCA member, one must have at least five years experience in arboriculture and a minimum of a four-year degree (or the equivalent) in arboriculture or a closely related field. In lieu of a degree, ASCA members must be a Certified Arborist with a minimum of 240 CEUs. This is how I became an ASCA member.
Some but not all ASCA members will have gone to the ASCA Consulting Academy, an intensive 4-day course with homework and an exam including such topics as technical report writing, forensic investigation and practice management. Some but not all Academy graduates complete further requirements to become Registered Consulting Arborists (RCAs).
Finding the Right Arborist for You
Unless the local municipality dictates otherwise, the credentials described above are not mandatory to work with trees. In fact, in the state of California, there is no trade exam requirement to hold a Tree Service Contractor's License. Without the ISA logo and a certification number, anyone claiming to be a "certified arborist" is suspect and should be verified on www.treesaregood.com.
Like any industry, arboriculture has a few "bad apples" with all the right letters after their name and a few competent practitioners lacking formal qualifications. Credentials may be no guarantee, but you have a better chance of success by working with some who has them. By understanding the credential, you have a clear idea of what your arborist should know and be capable of, and to what professional standards they are held. Certified Arborists and BCMAs must abide by a code of ethics. ASCA members have standards of professional practice.
You can further evaluate an arborist's qualifications by reviewing their curriculum vitae (CV), references or even work samples when possible. (Reports and work product done for others may be confidential depending on the assignment.)
For evaluating trees prior to development and writing protection plans, you should find the required skillset by hiring a consultant who is not only a Certified Arborist, but also a Qualified Tree Risk assessor (and possibly a BCMA), and is an RCA or ASCA Academy graduate.  Some municipalities may have other requirements.
Search for consultants by country, state or zip code using the ASCA referral directory. RCAs are listed first, followed by non-RCA members. Unfortunately, Academy graduates who didn't become RCAs won't be listed as such, you'll have to ask. You can cross-reference your results by searching on treesaregood.org, which will list ISA credential-holders in a given area.
Ellyn Shea is an ISA Certified Arborist, Qualified Tree Risk Assessor and ASCA Registered Consulting Arborist with a San Francisco Public Library card in good standing.
Top photo: Ed Suominen / CC BY-NC 2.0