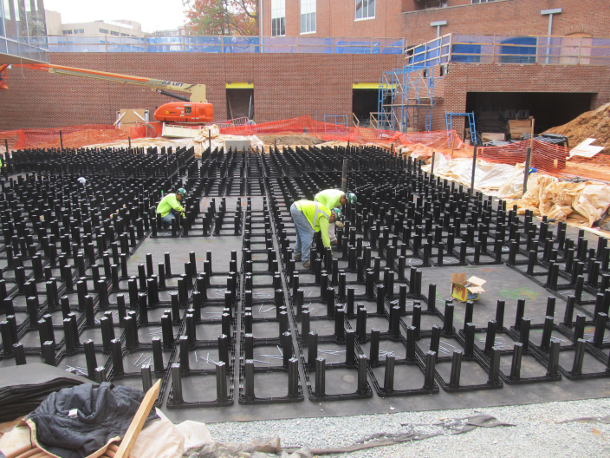 It's unusual — maybe unprecedented? — for us to post off of our normal Monday/Wednesday/Friday schedule, but we've got a lot of good articles in the queue and I didn't want to disrupt any of those. HOWEVER. We do have a first-of-its-kind webinar  coming up on October 5th that I wanted to make sure everyone knows about: Tips for Pricing Silva Cell Installations.
This webinar will give a brief overview of how to construct the Silva Cell system before getting in to a detailed discussion of how to use our estimating worksheet and determine accurate pricing when bidding a job. We will also have plenty of time for questions at the end of the presentation.

This webinar is designed for contractors and estimators who already have some familiarity with the product. If you want to learn more about the Silva Cell prior to the webinar, please visit our website.
To recap:
What: A webinar! For contractors and estimators on how to price Silva Cell installations!
When: October 5th at 11am Pacific/1pm Central/2pm Eastern
How: Register here!
After registering you will receive a confirmation email containing information about joining the Webinar. Spread the word! We look forward to it!