Last month we hosted our first webinar of 2014, a conversation between James Urban, FASLA, and Doug Merkler, Resource Soil Scientist for Southern Nevada with the USDA, on the basics of designing for desert and arid soils. If you missed the live event, a recording is now available on our YouTube channel.
I have to personally share how impressed I was with Doug – not just with his knowledge of soil, which is formidable, but with his ability to make topics around soil easily accessible and understandable.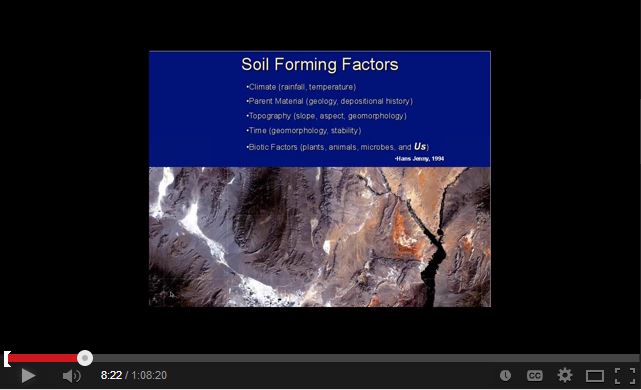 He did a fantastic job explaining everything from the basics of soil science to some of the more advanced knowledge that designers working with desert soils should know about. Jim did a great job co-hosting, interjecting with his own experience or with questions that helped keep the general discussion design-focused. The two discussed desert and arid regional soils and how they compare to soils in wetter regions as well as to other urban soils. How do differences between these soil types impact long-term plant health and water management? How may impacts may be mitigated?
(For the purposes of this webinar, arid regions were defined as areas with less than 10" of rain a year.)
We totally enjoyed ourselves. Thank you to everyone who joined us, and to Jim and Doug for making it so lively. Please feel free to watch or re-watch the webinar on our YouTube channel anytime.
Top image Flickr credit: iandavid