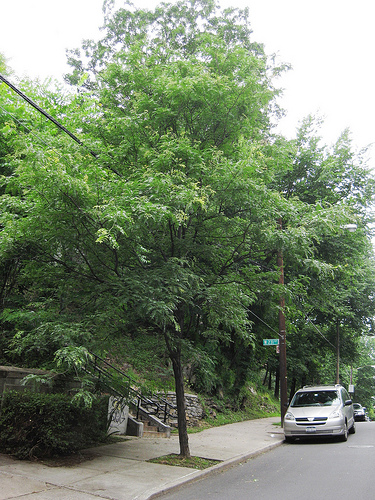 Earlier this year we wrote about San Francisco's crowd-sourced tree census project (so neat). And there's a lot that you can contribute to this project without knowing that much about trees… nonetheless, if you would like to be able to identify more trees more easily (I know I do) then you may want to start with its cousin, the Urban Tree Key.
The Urban Tree Key is an online tool to help identify some of the most common urban tree species. This project is funded by the California Department of Forestry and Fire Protection and the San Francisco Department of the Environment in partnership with the Friends of the Urban Forest.
Right now, the Urban Tree Key focuses on tree species found in Northern California cities, and it was developed specifically as a tool for citizens who want to contribute to the Urban Forest Map project but need a little tutorial on tree identification. Really, though, it doesn't matter what your motivation is or how you found you way to the site. It's fun to run through the guided identification tool to identify the trees you've been looking at for weeks, if not years. Right now the Urban Tree Key can help you to identify 45 common urban species in Northern California. Just click the green "Start Here" button at the top to begin!
Honey locust image from Virens