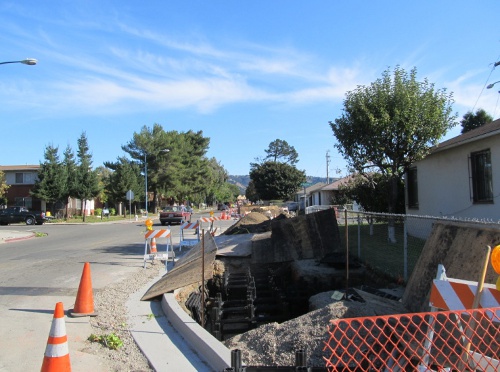 It's been a busy three week full of Silva Cell installations. Here are a few photos of where we've been recently.
Pictured above is 66th Avenue in Oakland, CA. Site designed by Design Community & Environment; installed by Bay Cities Paving & Grading.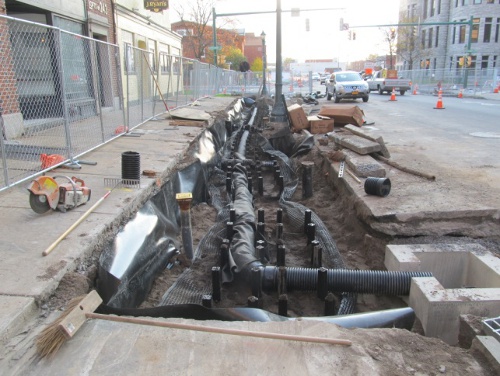 Next up: City Hall Forecourt in Syracuse, NY. Designed by CH2M HILL and installed by Davis Wallbridge.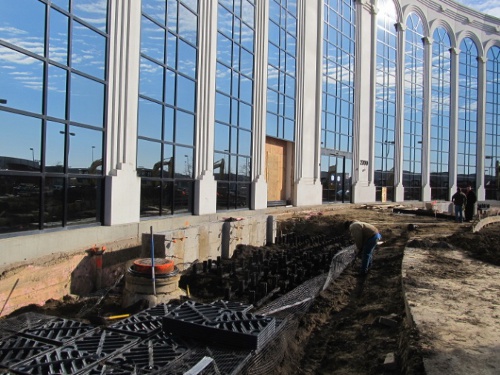 DuPage Airport Flight Center in West Chicago, IL. Designed by Allen L. Kracower & Associates and installed by Heartland Green Industries.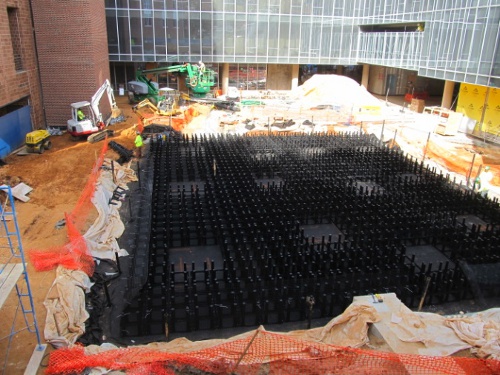 UNC Bell Tower in Chapel Hill, NC. Designed by ColeJenest&Stone and installed by Davis Landscaping Ltd.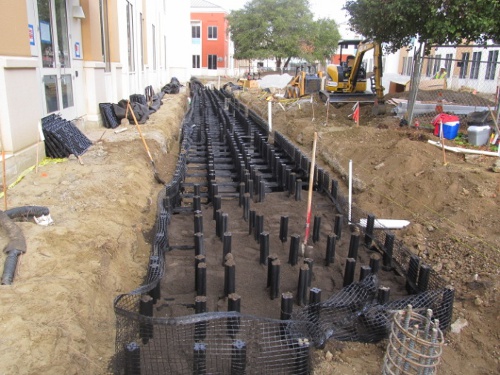 New Facebook headquarters in Menlo Park, CA. This tree and stormwater installation was designed by CMG and installed by Jensen. Look at the size of the trees going in!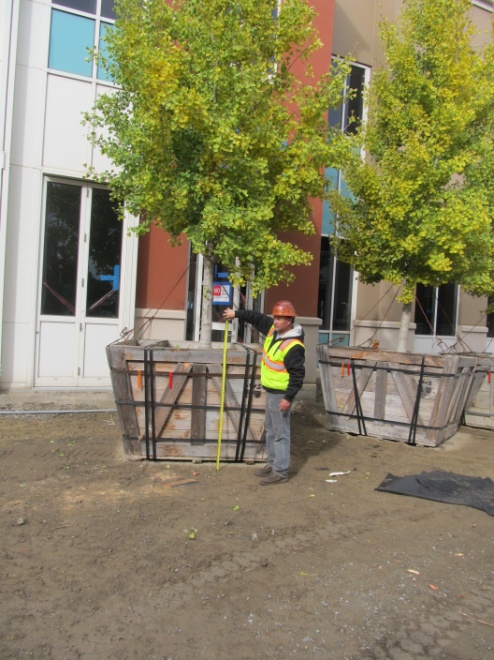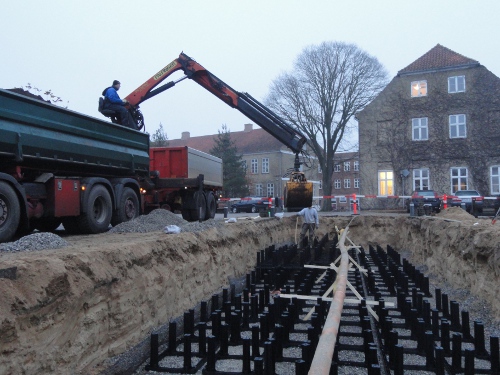 City Hall Haderslev (Rådhuspladsen Haderslev) in Haderslev, Denmark. This project was overseen by our European partners, Greenmax.
Phew!