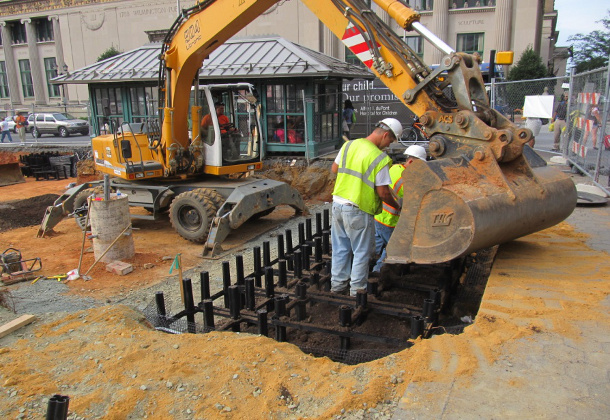 Our recent Silva Cell installation at Rodney Square in Wilmington, DE is an excellent example of how Cells can be installed on a site without access from the sides.  The project is located in the downtown Wilmington, and the surrounding streets are major transportation arteries, especially for city buses.  Closing lanes and working from the street was not an option.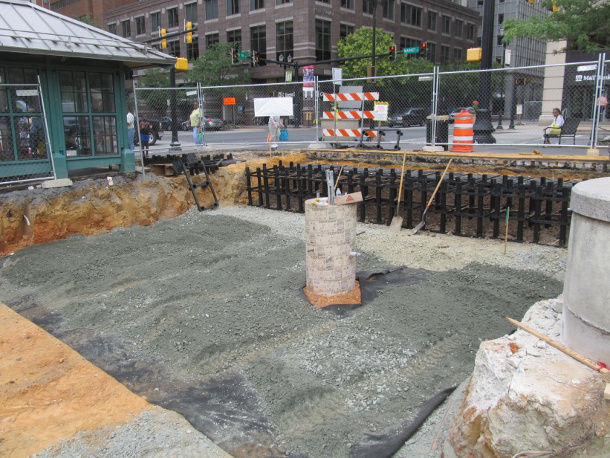 The contractor first did all the excavation work needed to install the Silva Cells and then, starting from the bottom, began installing the Silva Cells at the far end of the excavation area and working his way out.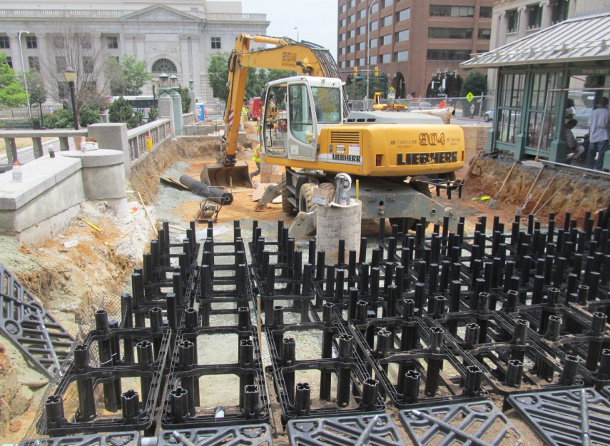 For more information about the Rodney Square project, check out this recent article in the Delaware News-Journal!
Designers: Whitman, Requardt And Associates, LLP
Installers: Joseph T Hardy & Son, Inc.