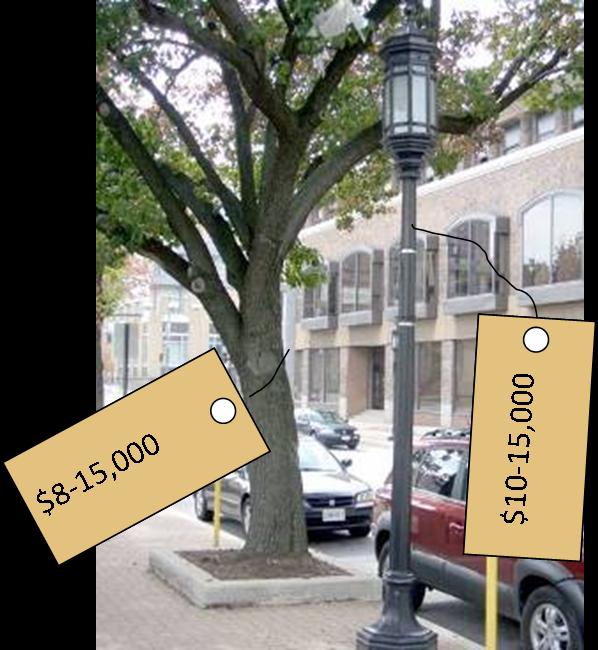 "How much does the Silva Cell cost?"
As you can imagine, this question comes up a lot; some of you have probably asked it yourselves. Designers, owners, and policy-makers all (rightfully) want to know. We're not being coy when we invariably answer, "Um, it depends!" because to give an accurate price quote we need a fair amount of detail about the project. To try to provide better resources for potential projects prior to seeing any plans, however, we've set up a Cost page on our website that should help answer some initial questions.
The Cost page is designed to provide general guidelines for estimating purposes only. It's important to understand that each Silva Cell installation is unique to existing site requirements. Costs will vary based on characteristics of the site, the quantity of Silva Cells required for the project, the tree size and stormwater treatment goals, and the design objectives.
Our hope is that outlining some of the cost factors will help in early-stage discussions and planning, before the plans that would allow us to quote a more accurate cost even exist.We are also working on some layout and design tools to help professionals optimize the use of the Silva Cell and integrate it more seamlessly in to their drawings, including a cost-estimating worksheet for contractors who are bidding Silva Cell projects. Contact us if you'd like more details about the estimating worksheet, and look out for other design tools in the near future!
Image: James Urban