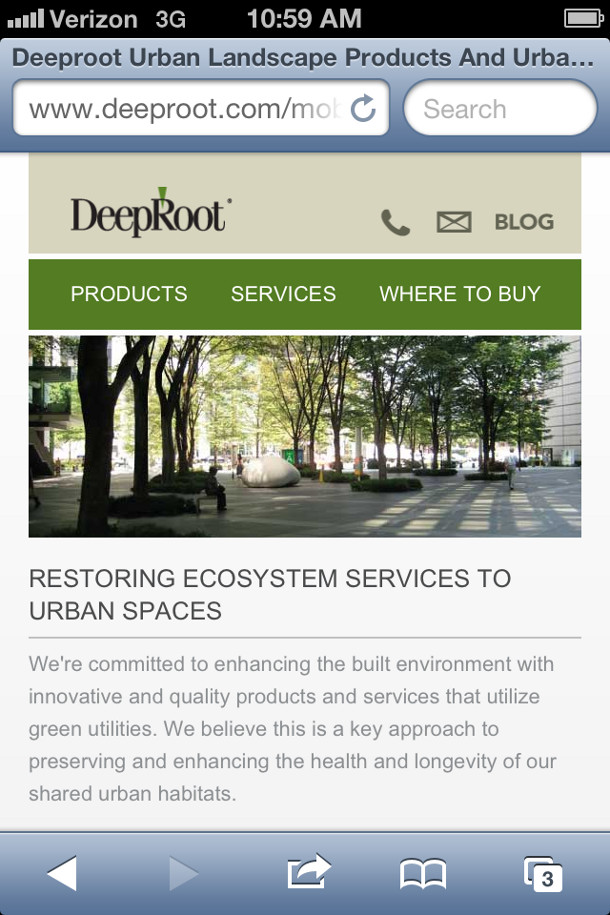 We are excited to announce that our site has now been adapted to smartphones! This means that when you want to use the web browser on your phone to find out more about our products, services, or distributors, it will be much easier.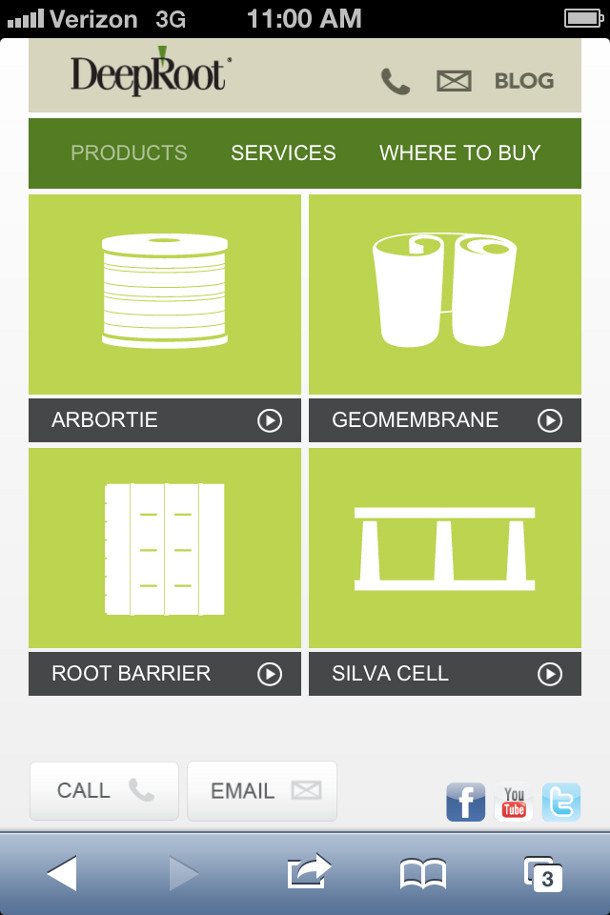 The simplified interface makes is easy to search for information by products and services, or to access our blog. You can also search for a distributor, depending on what you're looking for, and see their location on a map sorted by proximity to you.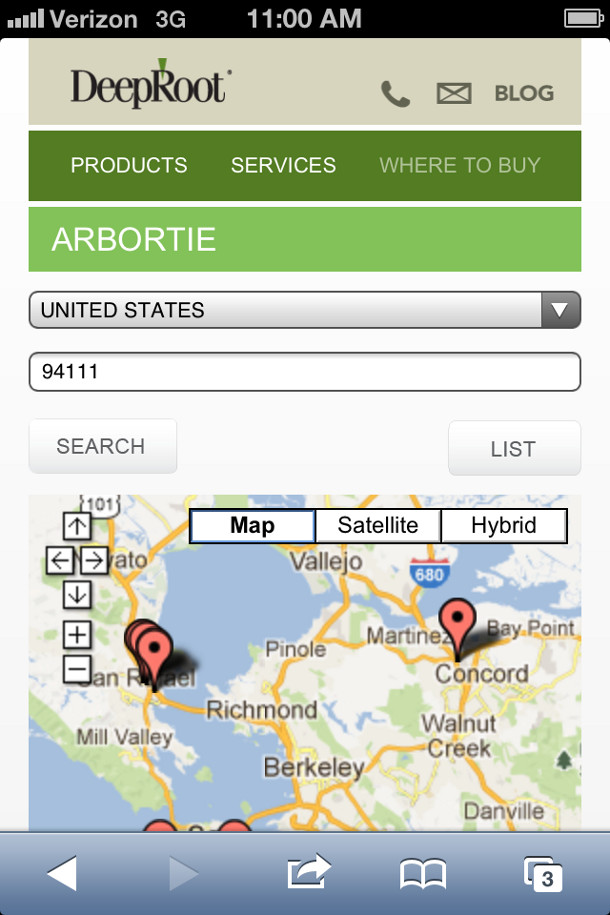 Perhaps most conveniently, we now have tap-to-call and tap-to-email set up, making it even easier to get in touch with us directly.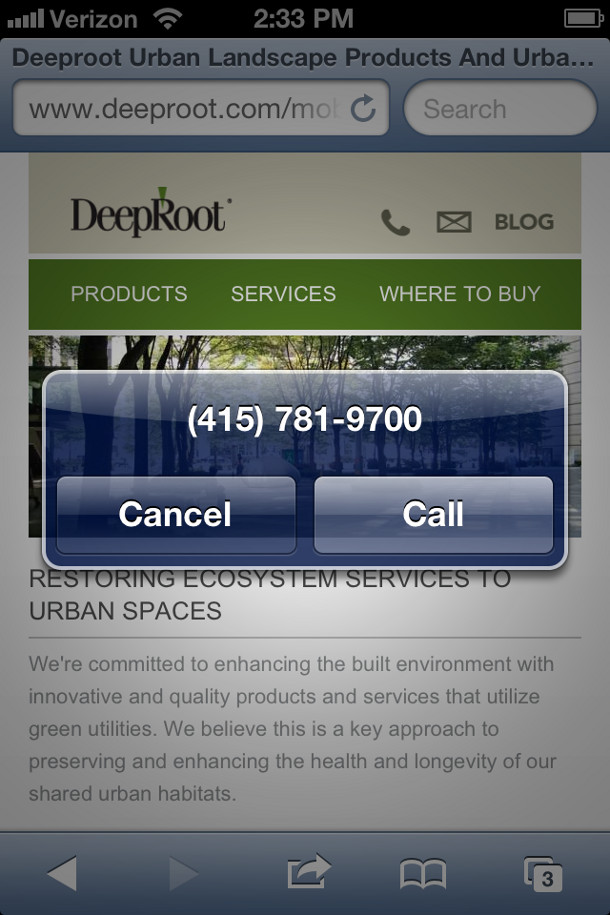 Because the mobile site has been slimmed down for smartphones, it is not identical to the site you'd see if you were sitting at your desk. If for any reason you need to see the whole site on your mobile phone, there is a link at the bottom of the page that will take you there.
Just to be totally clear, this is not an app – to access the mobile site, you just need to point the browser on your mobile phone to www.deeproot.com, and it'll come up. Magic.