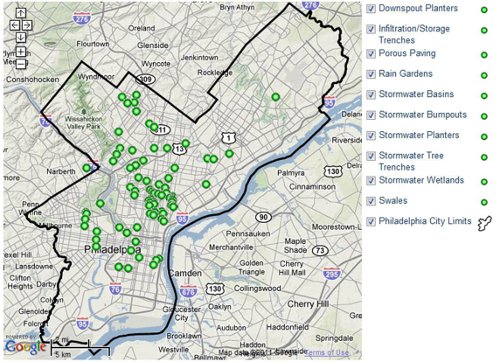 Philly's awesome green infrastructure plan now has an accompanying Big Green Map from the Philadelphia Water Department. 
The Philadelphia Water Department has completed or is in the process of designing:
91 Stormwater tree trenches
24 Rain gardens
12 Porous paving projects
9 Swales
7 Stormwater planters

33 Downspout planters
9 Stormwater bumpouts
6 Infiltration/storage trenches
3 Stormwater wetlands
1 Stormwater basin
You can use this map to toggle between the different green infrastructure stormwater projects throughout the city. Click on the dots to find the names of the project and their status.