Introduction
A silhouetted cutout of Don Draper, the dashing protagonist in AMC's Mad Men, extends his arm across the back of a commemorative park bench in front of the former Time-Life Building — headquarters of the fictional Sterling-Cooper-Draper-Pryce advertising firm in the award-winning series set in 1960s New York City.
The history and cultural impact of the Midtown skyscraper, now known as 1271 Avenue of the Americas, is far reaching, from its first laid brick back in 1957. Officially opening its doors in October 1959, the 48-story commercial high-rise was designed by Harrison, Abramovitz, & Harris to serve as the Manhattan home of Henry Luce's publication empire — including both Time and Life magazine.
Today, after an ownership shift and an ambitious upgrade project, the 6th Avenue mainstay features a new entryway and plaza, complete with 20 street trees supported by DeepRoot Silva Cells.
The Building: Origins of Time-Life
Each floor of the sixty-three-year-old building boasts 28,000 square feet of column-free office space (built around a mechanical core), most of which during the first few decades was occupied by Luce's media operations. Indeed, by 1981, his numerous business ventures — including, by then, People and Money magazine — took up one million square feet of Time-Life's real estate.
In 2001, having grown its already substantial building occupancy to 98%, Time Inc. agreed to remodel the bottom two levels into a CNN studio. Shortly thereafter, in 2002, the lobby itself was designated a city landmark.
By the mid-2010s, however, after a series of corporate evolutions — among them, a merger with Warner Communications — Time Inc. decided to move out of the titular skyscraper. The company transition to Lower Manhattan was officialized in 2015, and the left-behind tower began its second life as 1271 Avenue of the Americas.
Newly Renovated: 1271 Avenue of the Americas
That same year, a $325 million building renovation commenced, spearheaded by the architectural firm Pei Cobb Freed and Partners. Over 450,000 square feet of space was added, energy efficiency was enhanced throughout the facility (with particular attention paid to the highly trafficked elevators), a high-efficiency double-glazed glass curtain wall was added to the lobby, and a perimeter HVAC system was installed. A new roster of high-profile tenants, including Major League Baseball, moved in after the project's completion — indeed, by 2021, the space was fully rented.
In sum, the improvement initiative included five key priorities: lobby restoration, elevator modernization, MEP system upgrades, façade replacement, and an overhaul to the exterior plaza.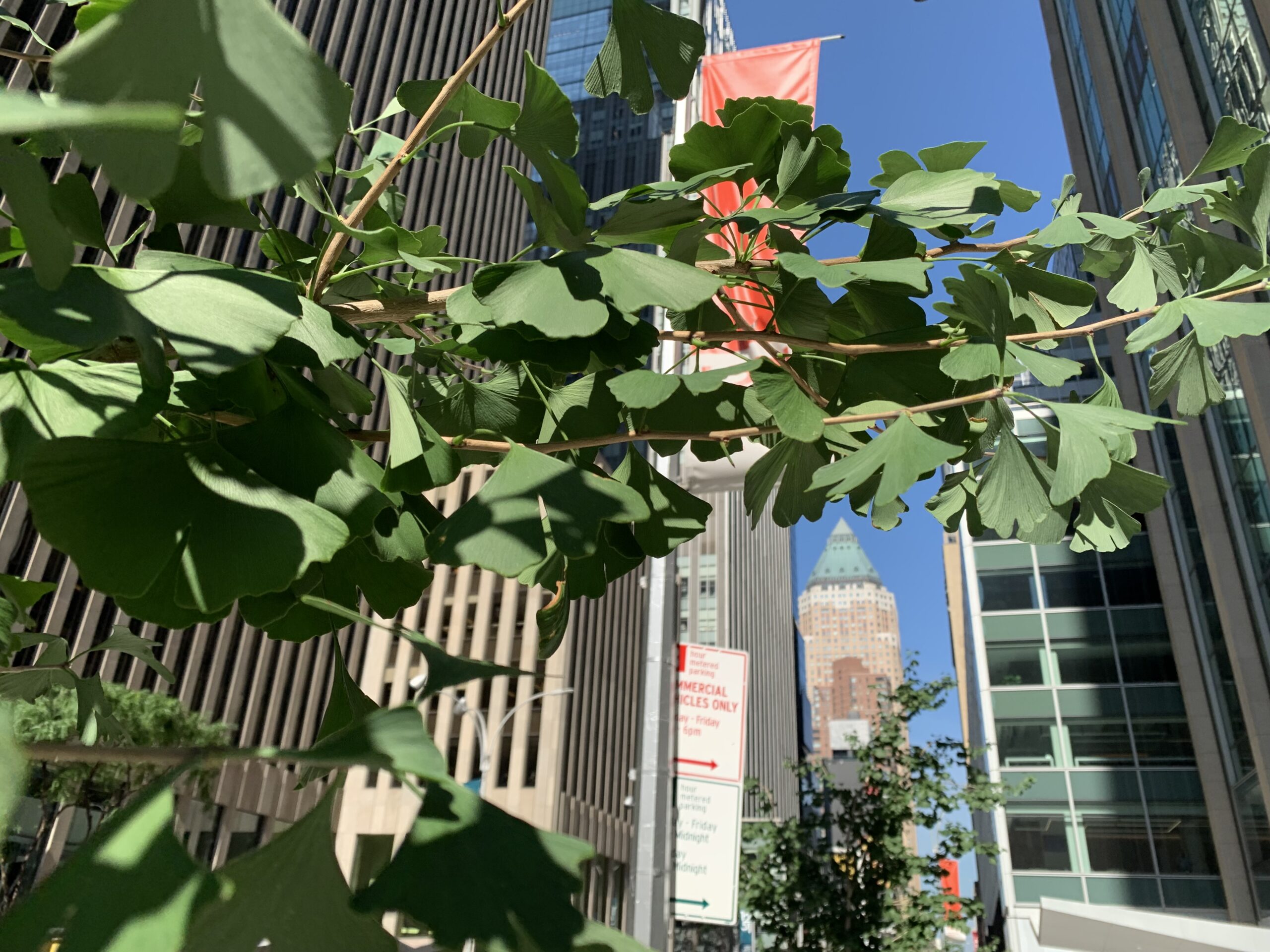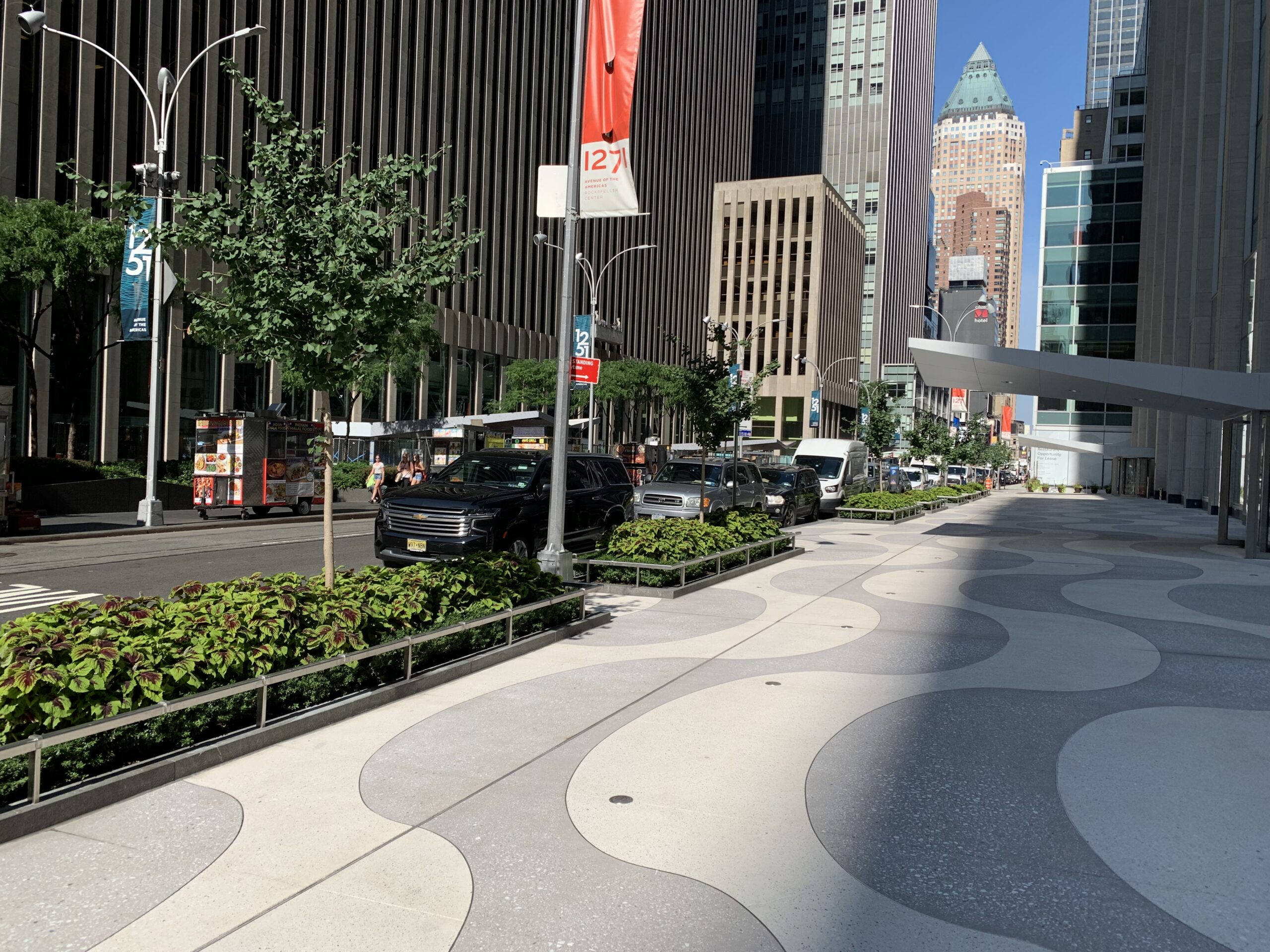 The Plaza
The landscape design team was led by starchitect Ken Smith, who was tasked with revitalizing a complex plaza arrangement complete with an awkwardly placed fountain — serving as neither sidewalk nor configured public space. The original rectangular pool was attached to the face of the tower's façade; instead, Smith created a new stepped feature alongside the fountain which allowed for both planting and seating, a welcoming aesthetic absent in the old design.
It was important for Smith and team to retain this inviting atmosphere throughout the plaza and surrounding streetscape area. His award-winning philosophy integrates the urban environment with green infrastructure: trees planted in high-quality, uncompacted soil, giving them the best opportunity for large, shady canopy growth.
Having worked with DeepRoot in the past — in projects from Brooklyn to Des Moines — Smith once again incorporated Silva Cells into his streetscape design plans, knowing the value of soil in any urban tree initiative: "A good soil foundation is the key to success for long lasting landscape design."
More than 400 Silva Cells were installed, on both the north and south sides of the building, providing a total of 7,580 cubic feet of lightly compacted loamy soil for 20 newly planted Gingko trees.
Ken Smith's design vision, and his commitment to the healthy growth of urban forestry, ensures that 1271 Avenue of the Americas will remain vibrant and flourishing for decades to come. DeepRoot is proud to have been a small piece of this historic revitalization project, helping to beautify Midtown with a series of thriving street trees.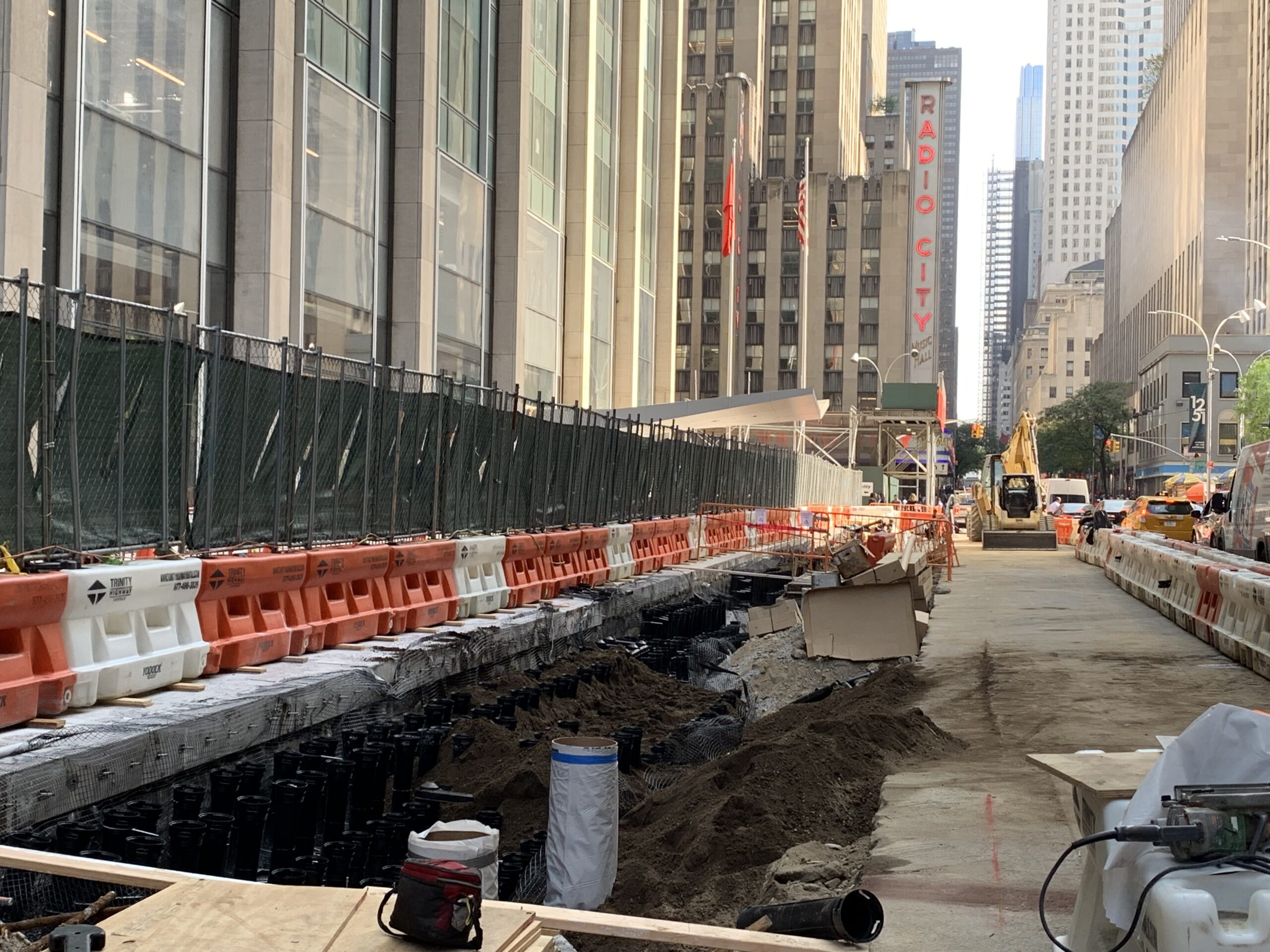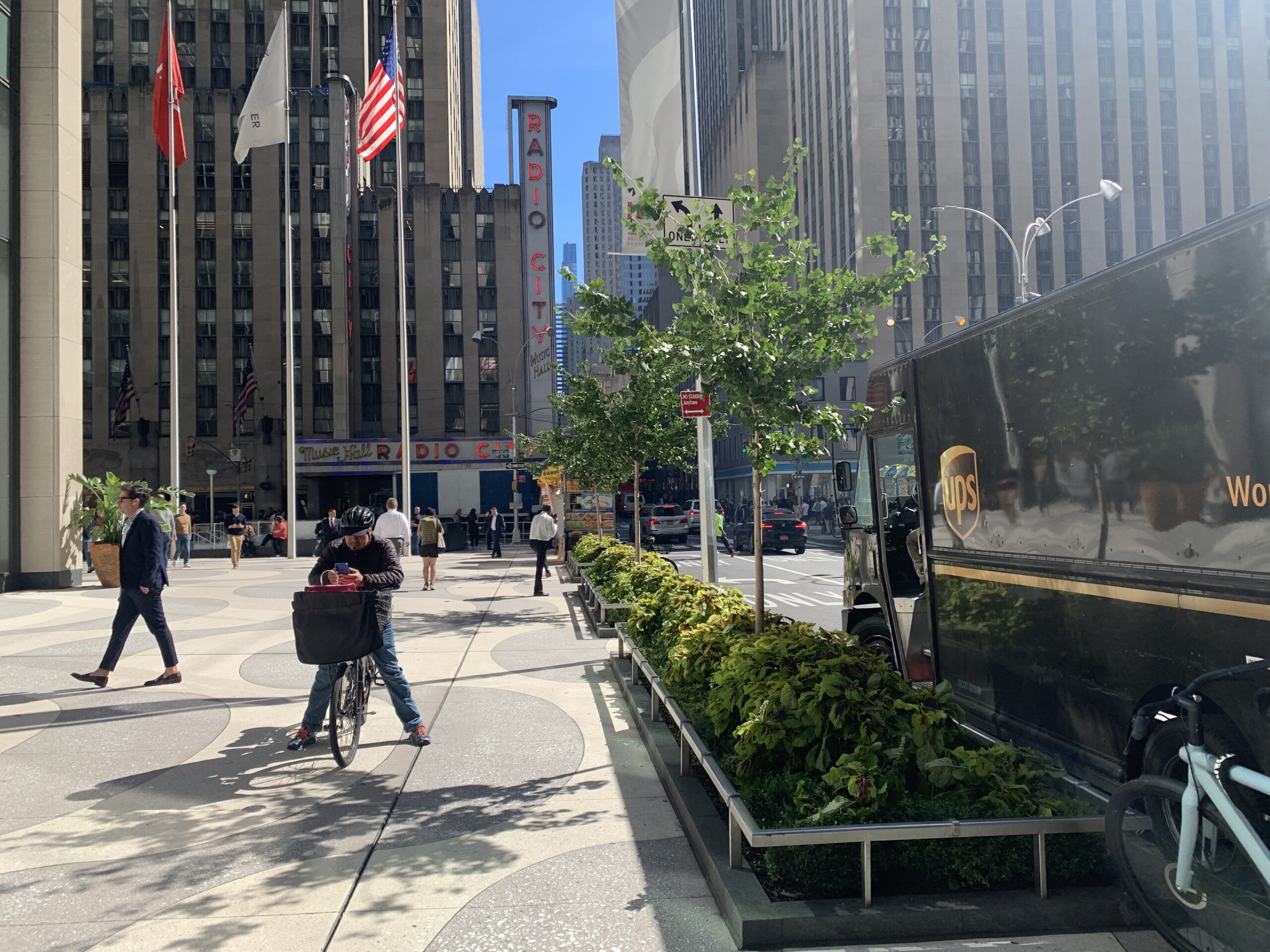 Sources
Architecture – 1271 Avenue of the Americas | Rockefeller Center (1271aoa.com)
1271 Avenue of the Americas Recladding and Repositioning | Architect Magazine
Construction of Rockefeller Center – Wikipedia
1271 Avenue of the Americas – Rockefeller Group