When it comes to giving gifts there are so many options to choose from. It can be overwhelming and stressful. The giving pressure is on during the holiday season. To lighten the load we've compiled a great last-minute gift guide that help the urban forest. Below is a selection of groups to support tree health, urban forestry, tree planting, and environmental health. These are gifts you can feel good about giving, and support from the comfort of your own home. Happy Giving Season! 🌲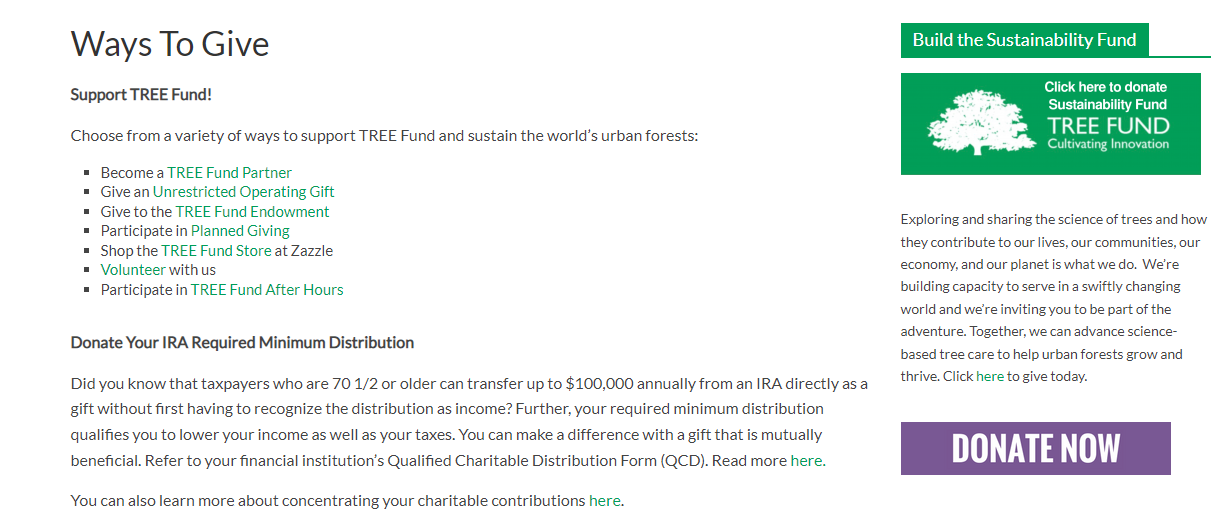 Our friends at the Tree Fund support scientific discovery and dissemination of new knowledge in the fields of arboriculture (the science of cultivating and managing trees in a landscape) and urban forestry.
The Tree Research and Education Endowment Fund (TREE Fund) is a 501(c)3 nonprofit that has been around since 2002. Consider giving a donation of $25 or choose other ways to give by shopping on their store or becoming a partner.

American Forests creates healthy and resilient forests, from cities to large natural landscapes, that deliver essential benefits for climate, people, water and wildlife. We advance our mission through forestry innovation, place-based partnerships to plant and restore forests, and movement building. This nonprofit is the group who created a tree equity score and mapped out trees that would later get covered over the summer of 2021 by many investigative news outlets.

Arbor Day is a 49year old nonprofit that has pioneered the work of planting trees. Arbor Day Foundation is the largest 501(c)3 nonprofit membership organization dedicated to planting trees. More than 1 million members, supporters, and valued partners have helped us plant more than 350 million trees in neighborhoods, communities, cities, and forests throughout the world to ensure a greener and healthier future for everyone.
Give the gift of a membership or purchase products through Arbor Day such as coffee, trees for others, apparel, and Christmas items. All will go to the support of planting trees!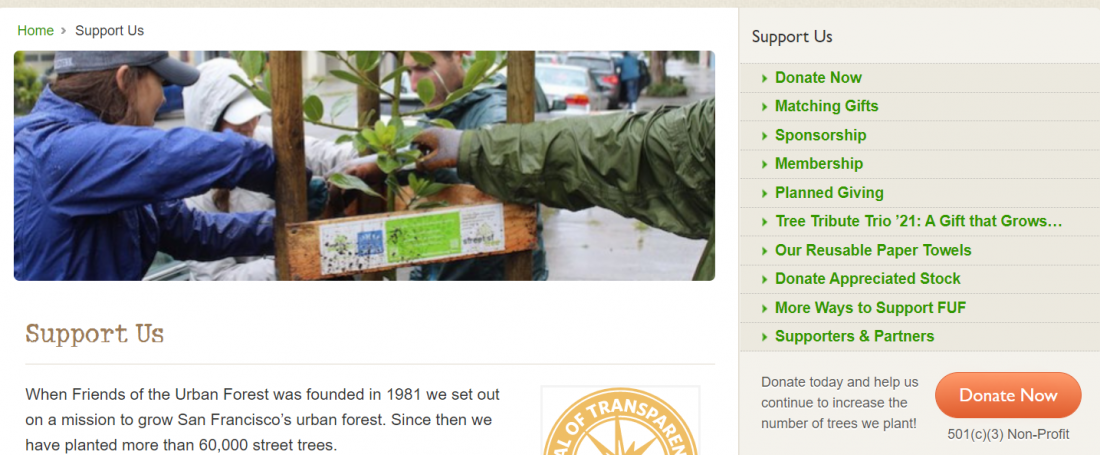 For those in the Bay Area, FUF helps individuals and neighborhood groups plant and care for street trees and sidewalk gardens in San Francisco. Since 1981, FUF has brought communities together to plant more than 60,000 trees, totaling almost half of the city's street tree canopy. Consider donating to FUF via one time, sponsorship, planned giving, a tree tribute trio, or purchase reusable paper towels.

A Living Tribute is a Canadian-based non-profit that plants trees in honor of memory or in honor of the celebration. The nonprofit started in 2012 and aims to connect people looking to have trees planted as living memorials or gifts with national reforestation projects. They wish to make the world greener through environmental gift-giving, every commemorative card (sustainably sourced, acid-free, REC-Certified, and FSC (Forest Stewardship Council) certified).

Wilderness committee is a Canadian grassroots campaigns are dedicated to preserving wilderness, protecting wildlife, defending parks, safeguarding public resources and fighting for a healthy climate who defends parks and wilderness. Consider giving to the Canadian, non-profit, eh?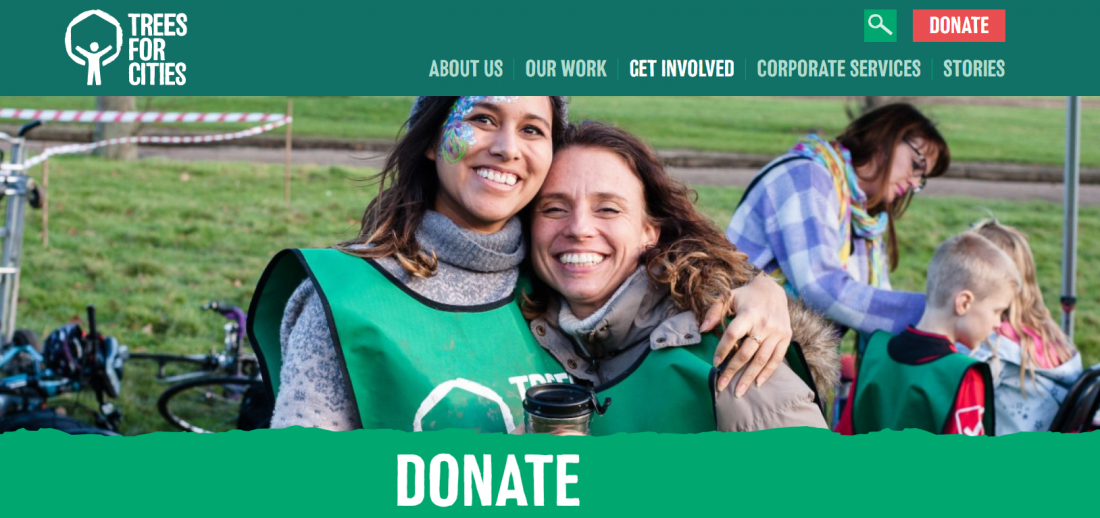 The United Kingdom's tree charity that works at a national and international scale to improve lives by planting trees in cities. £6 will plant 1 tree in an urban woodland, creating greener and healthier cities for generations. Trees For Cities has planted over 1,285,073 trees since 1993.

For a more global impact, perhaps donate to One Tee Planted. They make it simple for anyone to help the environment by planting trees. OTP plants one tree with every dollar donated. Since 2014, OTP has more than doubled the number of trees planted each year, and are working with partners across 43+ countries in North America, Latin America, Africa, Asia, Europe, and the Pacific