Miami's Historic Flagler Street Transforms into 'Festival' Style Road with 70 New Trees
"When you combine the profound visionaries, Curtis + Rogers, with the innovations of DeepRoot Silva Cell on a project such as this, you can only expect success and magic in 'The Magic City.'" -Quatisha Oguntoyinbo-Rashad, Miami's Chief of Environmental Services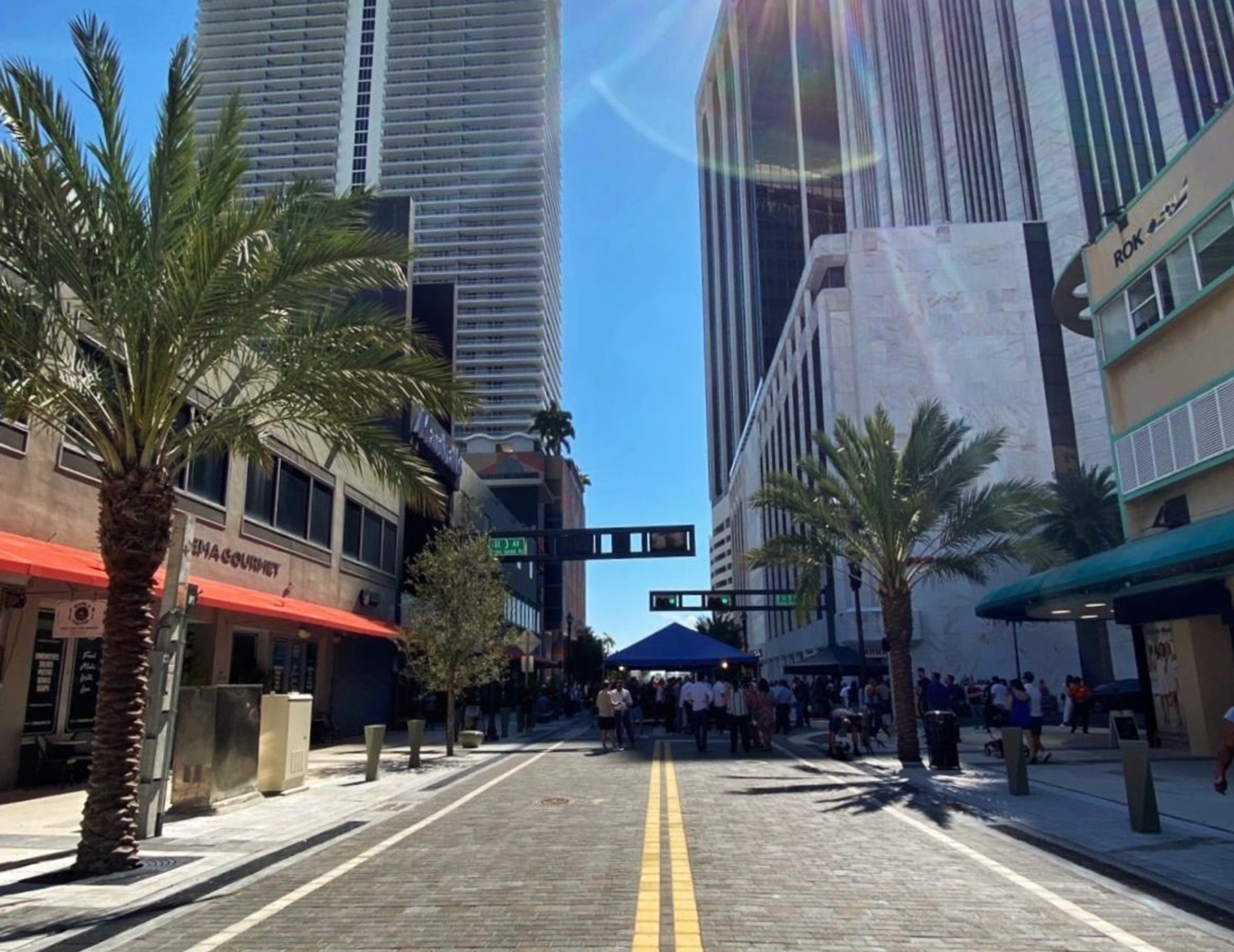 Overview
With a rich history and an iconic namesake dating back to the late 1800s, Flagler Street in Downtown Miami was once the thriving epicenter of a busy urban corridor. By the early 2000s, however, after decades of residents migrating to nearby suburbs, the previously bustling road became increasingly obsolete — and a revitalization initiative was begun by the city. The multi-phase project sought to transform Flagler Street into a "festival" road, raising the vehicular lanes to the same grade as the newly widened sidewalk and allowing for strategic traffic closures during highly attended local events. In conjunction with its new pedestrian-friendly vibe that prioritized shade for visitors, the project also features 70 newly planted Live Oak street trees — each receiving access to quality, uncompacted soil volume thanks to the DeepRoot Silva Cell system.
Installation Summary
Number of Silva Cells: 1,836 (1x)
Number of Trees: 70 Live Oak
Type of Project: Streetscape
Project Designer: Curtis + Rogers
Project Contractor: Phase 1: FHP Tectonics / Phase 2: Lanzo Construction
Installation Date of Silva Cells: Phase 1: 2016 / Phase 2: 2022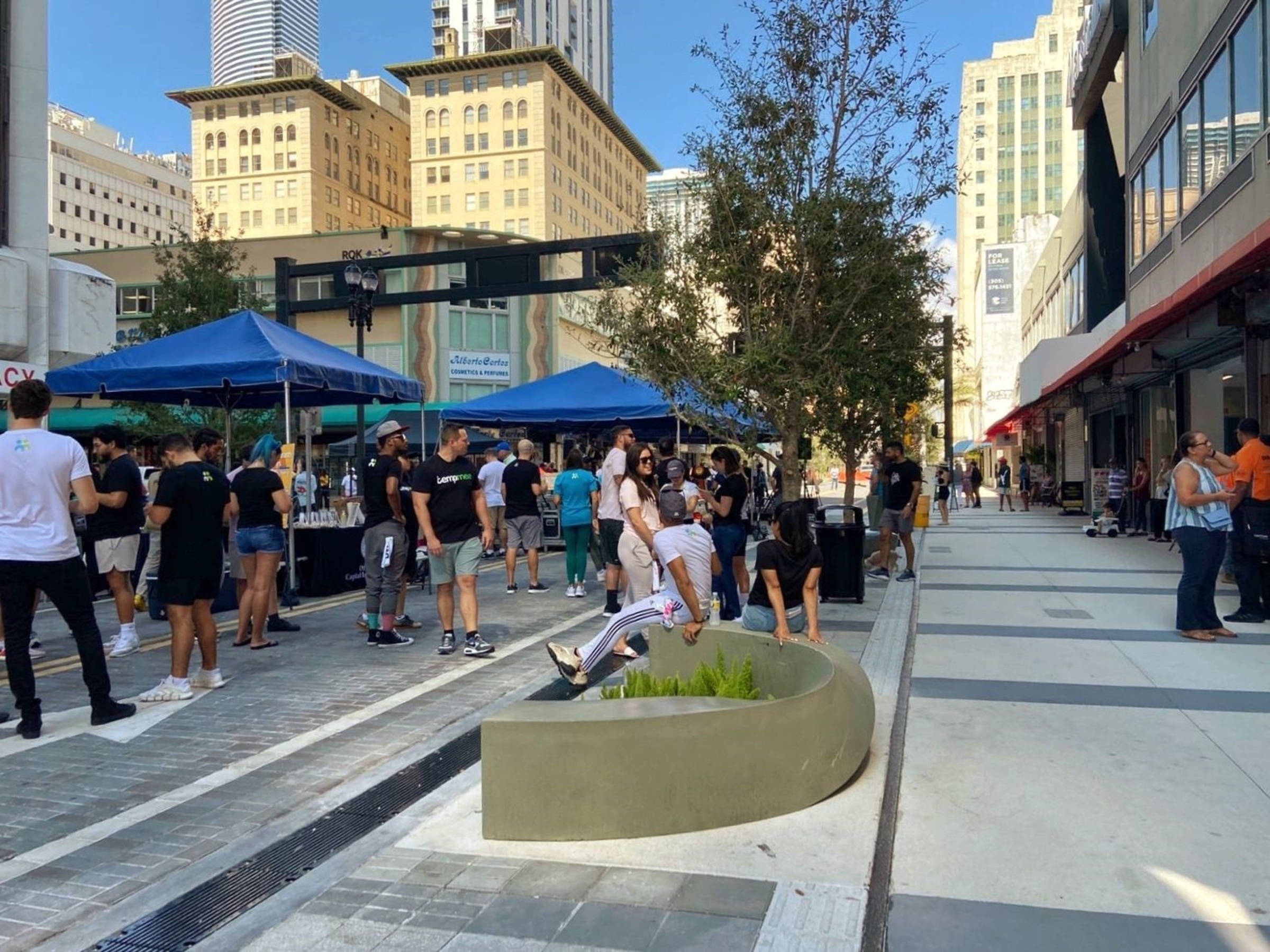 The Project
The cofounder of Standard Oil and a railroad magnate in the Southeastern United States, Henry Flagler is synonymous with South Florida — particularly the city of Miami. The eponymous Flagler Street in Downtown Miami was named in his honor in 1921 and remained a vibrant retail and community hub through the 1970s. After decades of suburban flight and changing retail habits, however, the road was in desperate need of attention by the early 2000s — and seed money from local property owners spurred a revitalization project in 2014, which eventually secured $27 million in municipal and county funding for Flagler Street upgrades.
The multi-phase initiative, breaking ground in 2016, aims to overhaul Flagler Street from Biscayne Boulevard to the Miami-Dade Courthouse. The vision for the new street was to revive its past glory while also modernizing it as a pedestrian-friendly "festival" road, complete with flexible space for vehicles and visitors alike, able to be closed to traffic for community gatherings like markets, fairs, and concerts.
The design team at Curtis + Rogers took inspiration from other main street-style improvement projects in the area, including Miracle Mile in Coral Gables. On the eastern portion of Flagler Street, the road grade was to be raised to the level of the sidewalks, making the entire street an equal-level, curb-less road. The pedestrian experience was enhanced with wider sidewalks, improved signage and art, upgraded lighting, and bench/café seating. The underground utilities and drainage systems were also overhauled for modern efficiency.
An important element of the Flagler Street project was to make it more inviting for visitors, including providing welcoming shade during the hot Florida summer. A total of 70 Live Oak trees were incorporated in the project's first phase, each one planted in the DeepRoot Silva Cell system for maximum growth potential.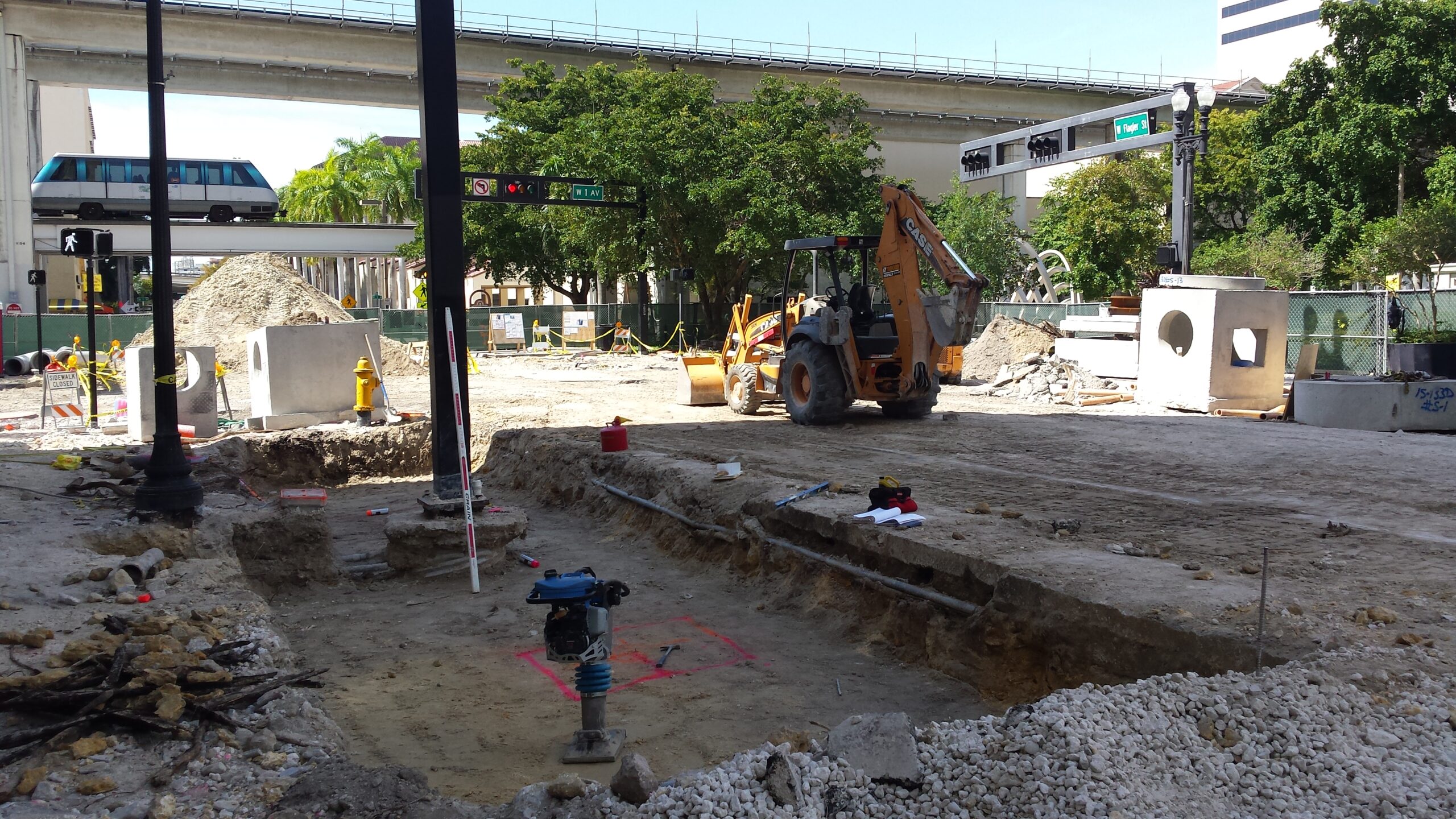 DeepRoot Silva Cell Success
A total of 1,836 (1x) Silva Cells were installed along Flagler Street in two phases over six years. The first phase of the project was completed in 2016 on the project's westernmost two blocks. These trees are growing nicely, reports Jennie Rogers, director of design at Curtis + Rogers: "Those trees have been in the ground now for 6-7 years and are doing really well, so much better than trees in downtown usually do."
After a construction-related pause, the second Silva Cell installation was completed in the spring of 2022. Serving as a suspended pavement system, the Silva Cells are now supporting the new broad sidewalks where 70 trees are lining the streetscape and providing shade for not only pedestrians but also restaurant-goers availing themselves of the new outdoor, plaza-style seating.
The Live Oak tree species were chosen for their native origins and robust canopy coverage. Likewise, they are wind-resistant and have a long lifespan. The Silva Cells help enhance these already advantageous characteristics: by providing enough uncompacted soil to each tree, they are given optimal conditions for flourishing root expansion, and thus large canopy growth. And with a healthy soil environment comes increased strength (and resistance to South Florida wind events).
Quatisha Oguntoyinbo-Rashad, chief of environmental services in Miami, was excited by the Flagler Street project and its incorporation of Silva Cells: "Our city's most valuable environmental asset is our urban forest, and our trees become even more valuable as they age. Providing our trees with the opportunity for optimal growth and viability and protecting our valuable resources is essential to the goal of a sustainable urban forest and is also conducive to The Flagler Street revitalization initiative. When you combine the profound visionaries, Curtis + Rogers, with the innovations of DeepRoot Silva Cell on a project such as this, you can only expect success and magic in 'The Magic City.'"
The Flagler Street revitalization remains in progress, as the final stage is being completed in late 2023 and early 2024. The first phases of the project, however, are showing terrific promise, giving locals hope that the historic road can reclaim its vaunted regional legacy.
Additional Resources
Check out some of our other South Florida projects by reading our case studies here, here, and here.