Award-Winning Collins Park at the Miami City Ballet is Surrounded by 42 Street Trees
Miami Beach project utilizes Silva Cells to provide a healthy soil environment along 23rd Street vehicular lane and Liberty Avenue's pedestrian path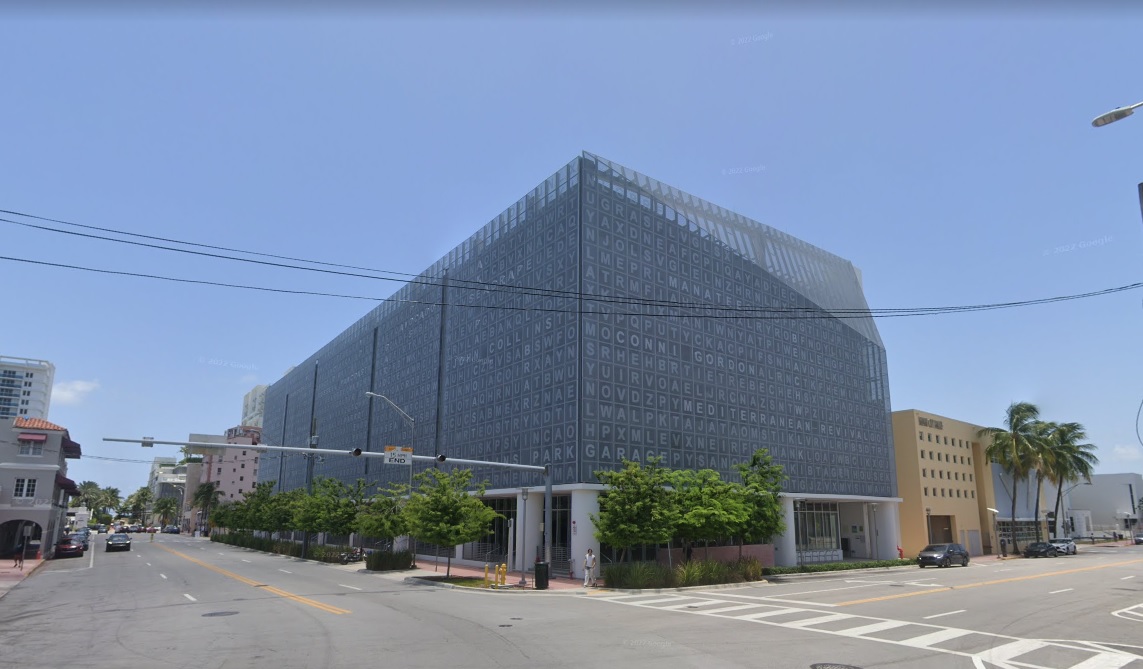 Overview
A historic neighborhood in east-central Miami Beach, Collins Park had — through inattention and numerous costly fires — become a somewhat forgotten community, relative to the adjacent (and thriving) South Beach district. Revitalization efforts in the 2010s, however, helped bring Collins Park back to life as the vibrant cultural center of Miami Beach it once was. Rejuvenated businesses in turn required more room for vehicular parking, and a uniquely designed and eco-friendly parking garage was erected in 2021. Wrapping around the structure's north and east streets were a series of trees, each one planted in the DeepRoot Silva Cell system to provide quality, robust soil volume for healthy growth.
Installation Summary
Number of Silva Cells: 675 (2x) and 66 (3x)
Total Soil Volume: 18,500 ft3
Number of Trees: 42
Type of Project: Streetscape, Commercial
Project Designer: Kimley-Horn
Project Contractor: Aquatic Landscaping
Installation Date of Silva Cells: Fall 2020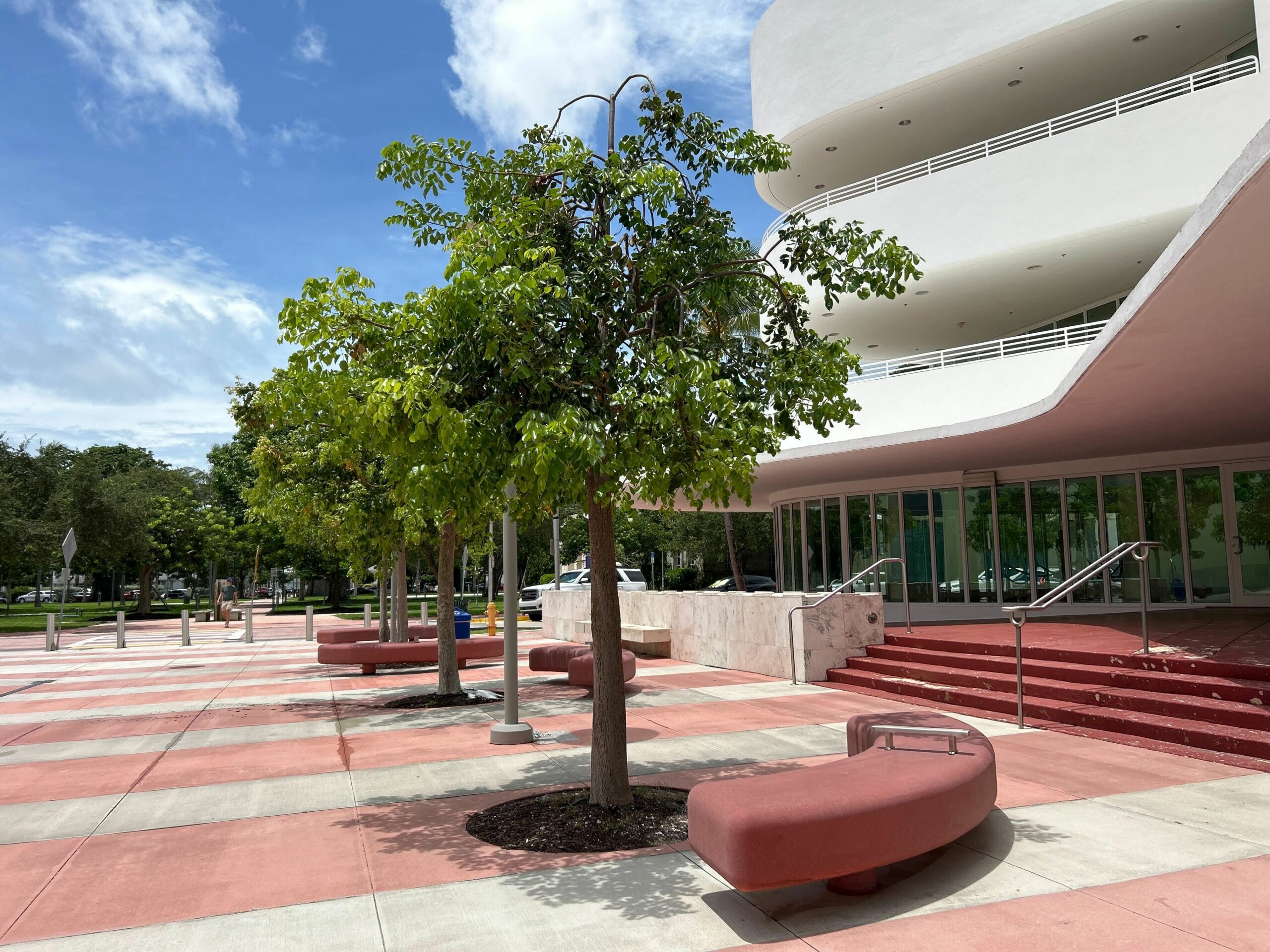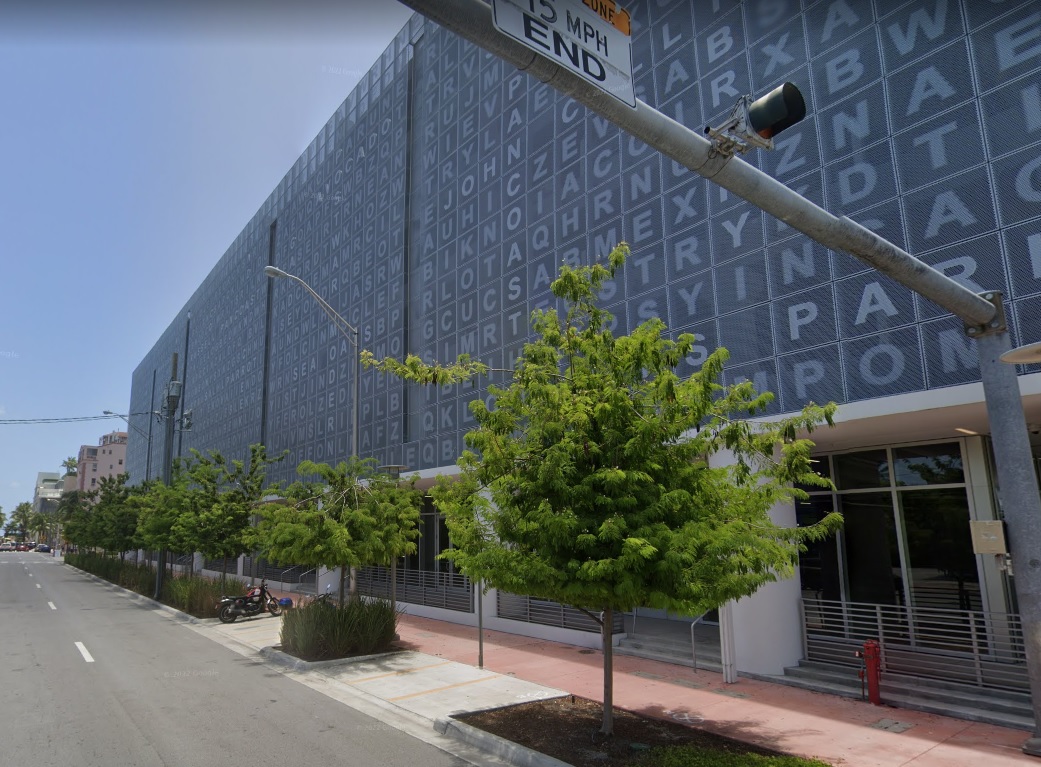 The Project
Named for the park itself, a vibrant green space on Miami Beach's eastern waterfront, the Collins Park neighborhood has a rich cultural history, particularly as regards the arts, being home to the Bass Museum, Miami City Ballet, and New World Symphony. But years of neglect in tandem with fire-related disasters have taken their toll — until, that is, the recent improvement initiatives.
"After years of quiescence and a series of catastrophic arson fires that nearly claimed some of its defining 1920s and '30s architecture, the compact district centered around The Bass museum and its namesake Collins Park is about to bloom anew," observes Andres Vigluccithe of the Miami Herald.
Numerous renovation projects were undertaken simultaneously in the late 2010s, revitalizing both infrastructure and architecture. In tandem with the nearby convention center upgrade, these improvements have ensured Collins Park a significant uptick in visitors and tourists. The commercial surge in the reinvigorated neighborhood required additional space for guest parking — and plans for a new, sustainable garage were set in motion in 2018.
Shulman + Associates designed the unique, seven-story parking garage while Kimley-Horn was tasked with its adjacent landscaping, where 42 new street trees lined the north and east roads. The DeepRoot Silva Cell system was utilized to provide support for the hardscaped pedestrian walkways while also creating an uncompacted soil environment beneath, allowing the new plantings' roots room for healthy growth.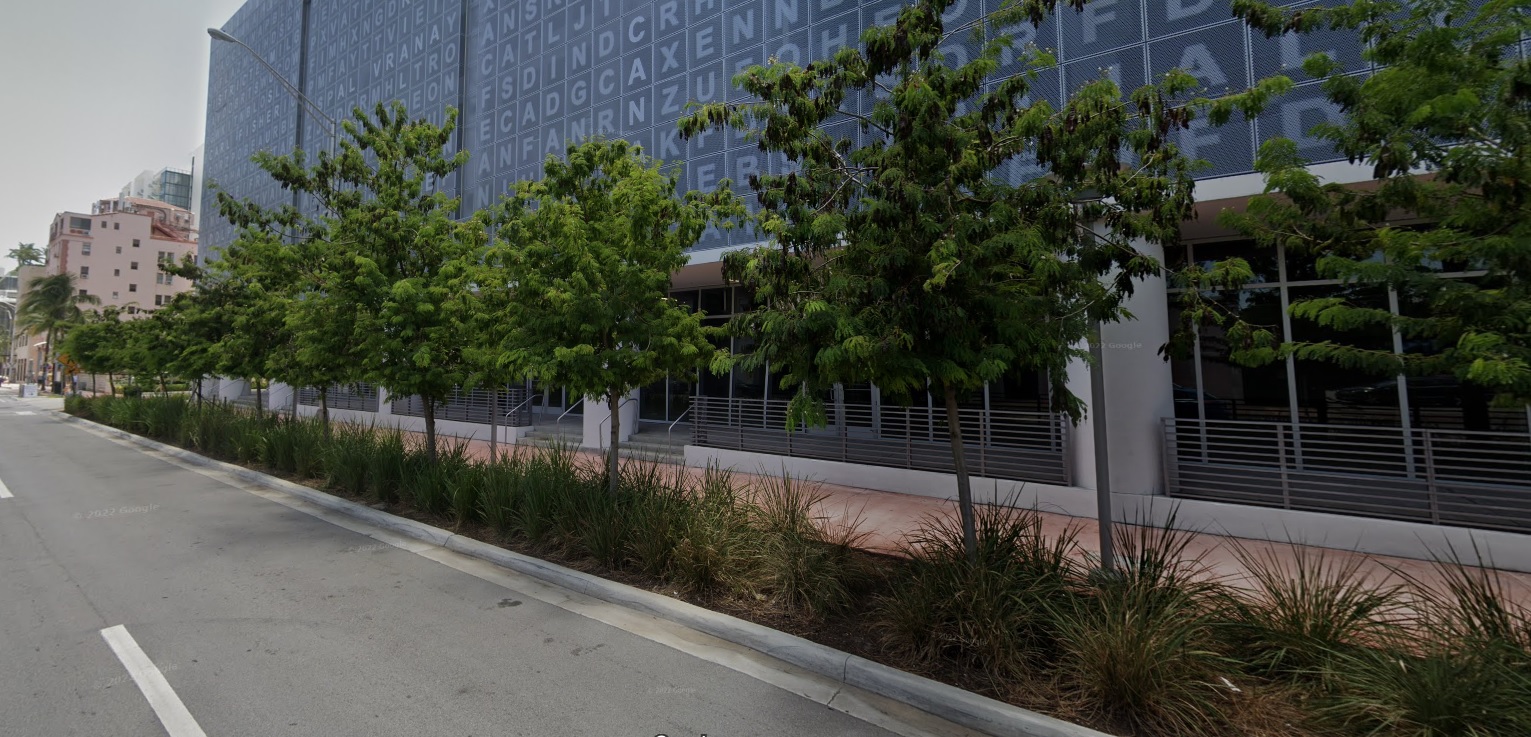 DeepRoot Silva Cell Success
The "Arts & Letters" garage, as it's colloquially known, is a $22.5 million facility featuring an aluminum exterior skin with crossword puzzle-style lettering (which, if one looks closely, spells out a number of semi-hidden names of people, buildings, and places from Collins Park history). As part of the new development, designers at Kimley-Horn wanted to include green infrastructure elements in the adjacent landscaping.
A total of 42 trees were planted along 2nd Street and Liberty Avenue — the latter being converted from a vehicular roadway to a pedestrian street, closed to everyday car traffic. To ensure the new street trees were provided access to quality, uncompacted soil, the design team turned to the Silva cell system: 672 (2x) and 66 (3x) frames were installed which offer 18,500 cubic feet of total soil volume for the new plantings.
Sustainability was at the forefront of both the garage itself and its corresponding landscaping, with the building winning LEED Gold Certification in 2021. The new urban forest likewise provides visitors with welcoming greenery and an increasingly robust canopy as a respite from the hot Florida heat.
Awards Received for Parking Garage Project
-2022 Award of Excellence (Florida Parking & Transportation Association Board of Directors)
-LEED Gold Certification
Additional Resources
Check out some of our other South Florida projects by reading our case studies here, here, and here.