Mountlake Terrace Park and Ride: An Early Example of Silva Cell Success
In 2010, Silva Cells were installed under the parking lot of the Seattle-area park and ride, providing the dual benefits of soil volume for 8 new trees and helping manage stormwater on site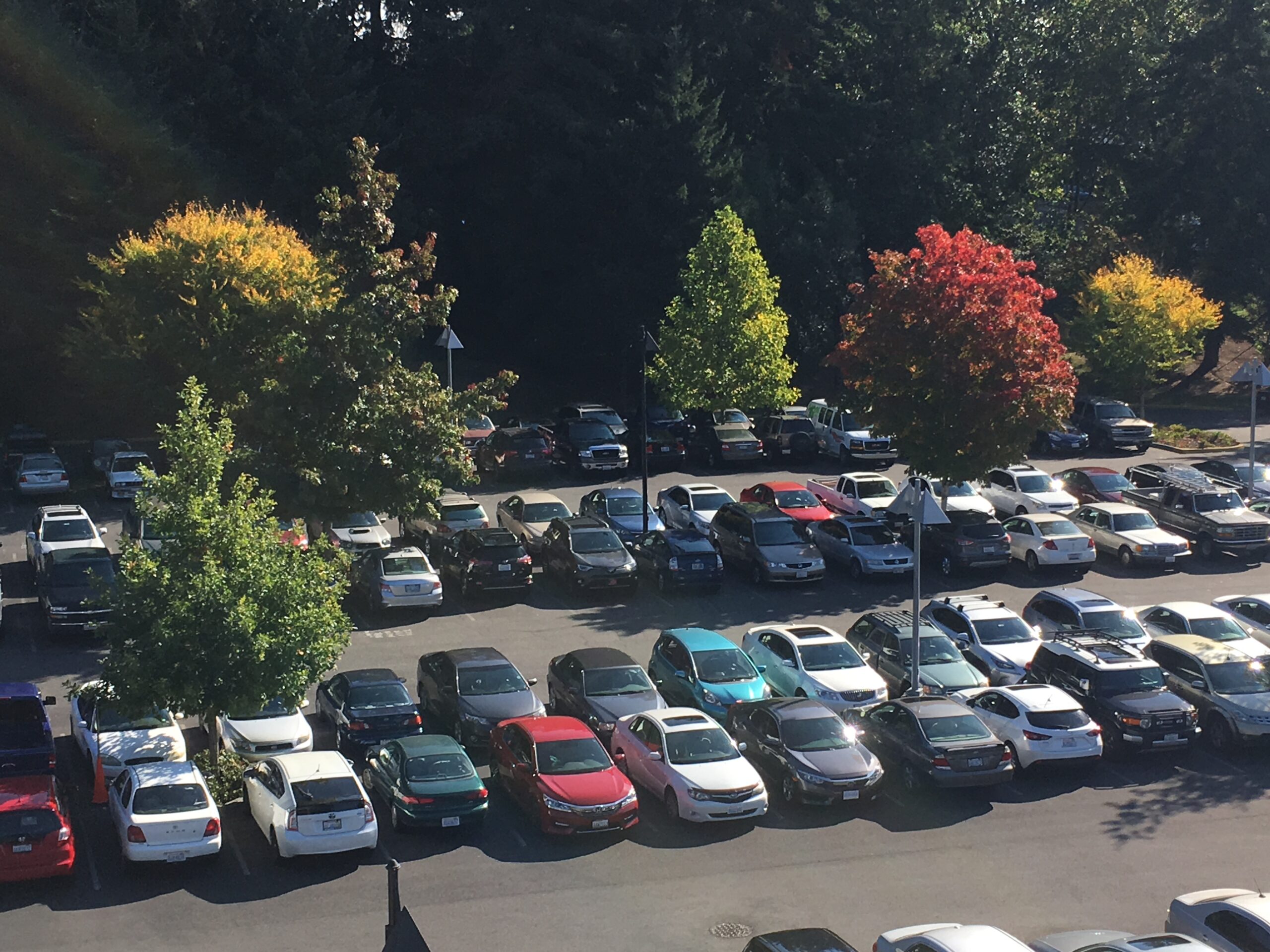 Overview
In 2009, a five-level parking and transit station was officially opened in Mountlake Terrace, a northern suburb of Seattle, Washington. As part of the new compound — which would win Green Globes green building certification for its commitment to sustainability — additional ground-level parking was upgraded a year later with a series of eco-friendly features. The design team at Otak, embracing the advantages of green infrastructure, selected the Silva Cells as a suspended-pavement system capable of providing a quality, uncompacted soil environment to the eight newly planted parking lot trees; likewise, the system offered stormwater treatment benefits, as it received surface runoff through areas of permeable concrete installed around the tree openings. The Mountlake park and ride project, despite having since been reinvented as part of the new light-rail transit stop, served as a thriving early example of Silva Cells' ability to flourish in parking lots and with on-location stormwater management.
Installation Summary
Number of Silva Cells: 55 (1x)
Amount of Soil Volume Per Tree: 395 ft3
Number of Trees: 8
Type of Project: Parking Lot, Stormwater
Project Designer: Otak
Project Contractor: Pellco Construction
Installation Date of Silva Cells: Spring 2010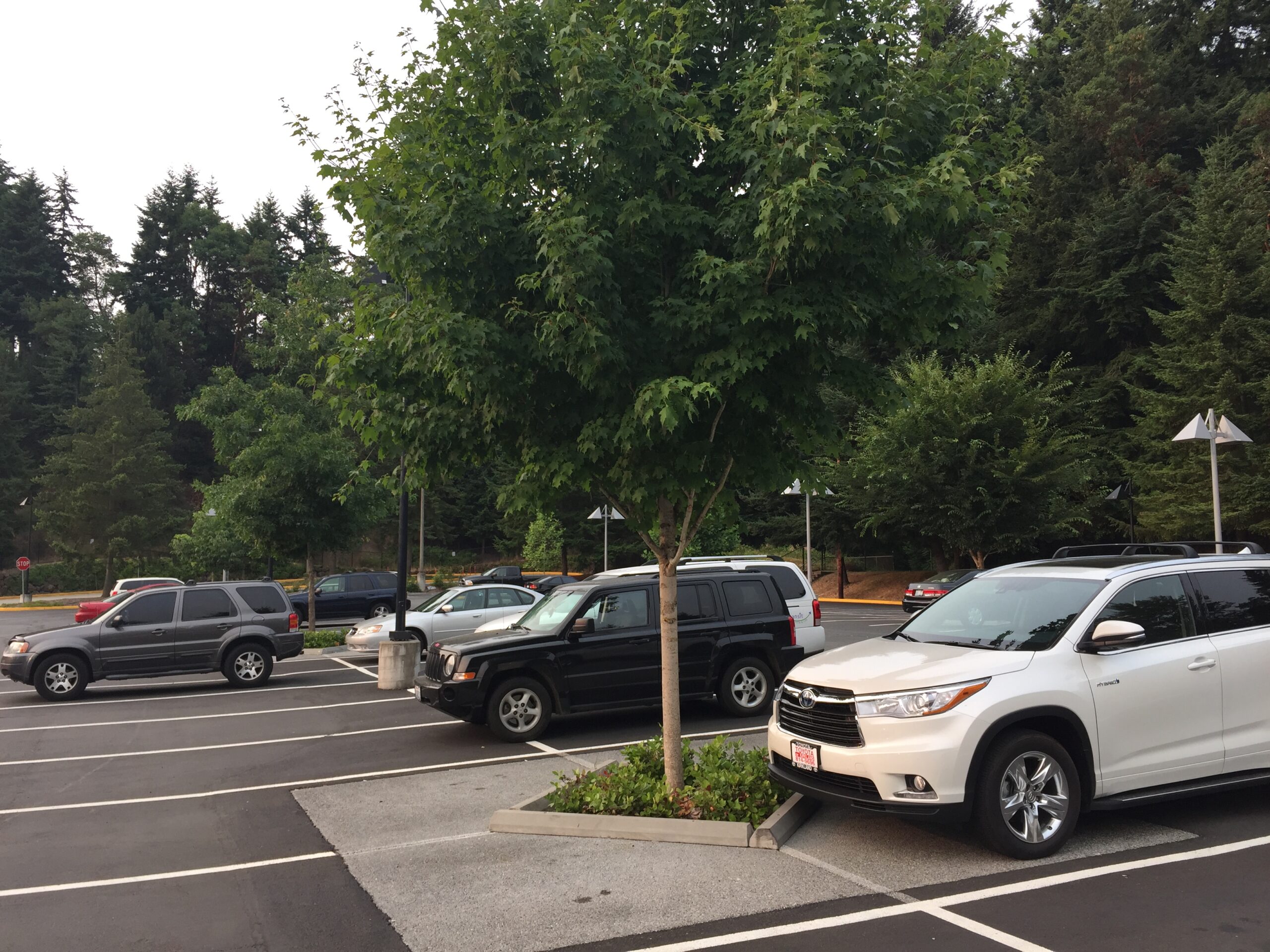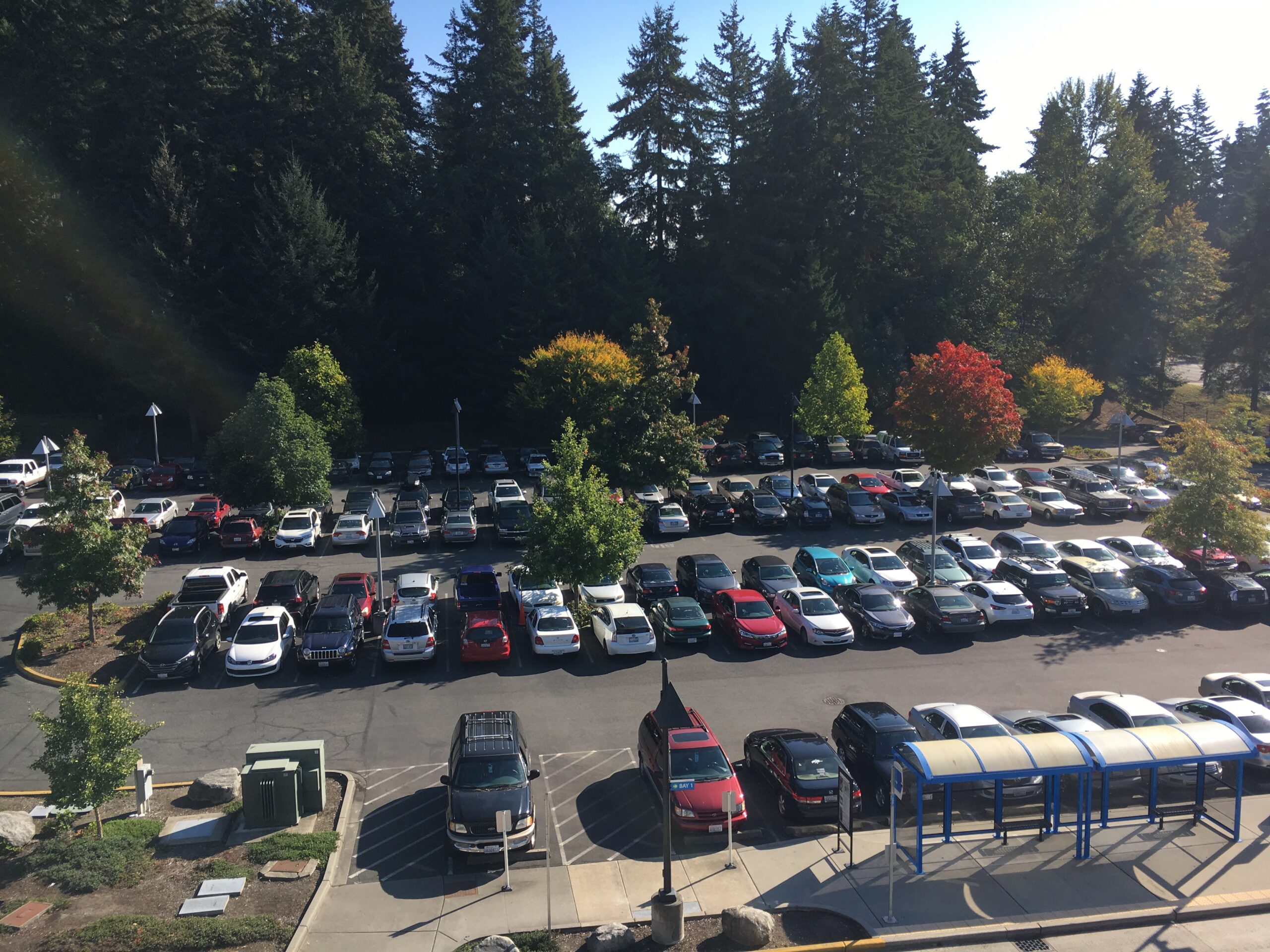 The Project
Servicing over 40,000 daily passengers, Community Transit (CT) in Washington State's Snohomish County is a popular commuting option for residents in the Northern Seattle suburban area. To help better serve this local clientele, the town of Mountlake Terrace developed plans for a park and ride facility that officially opened in 2009. Project plans for the five-story structure embraced sustainability and environmentally friendly practices, ultimately winning Green Globes green building certification for its efforts.
The adjacent ground-level parking lot was also retrofitted in 2010 — and the design team at Otak mirrored the green priorities of its sister project. Unlike the parking structure itself, where all levels save the roof have shade cover from the floor above, the entirety of the parking lot was susceptible to overheating in the shade-free paved environment. Project planners chose to address this with green infrastructure (GI): trees in the center of the lot would, when grown to healthy maturity, offer commuters and their vehicles a shady respite from the sun.
The preexisting trees in the former parking area were largely unhealthy and, in many cases, bursting through the pavement. These were removed and replaced with eight new plantings: each one accessing quality, uncompacted soil thanks to the DeepRoot Silva Cell system — which also provided the dual benefit of on-location stormwater management.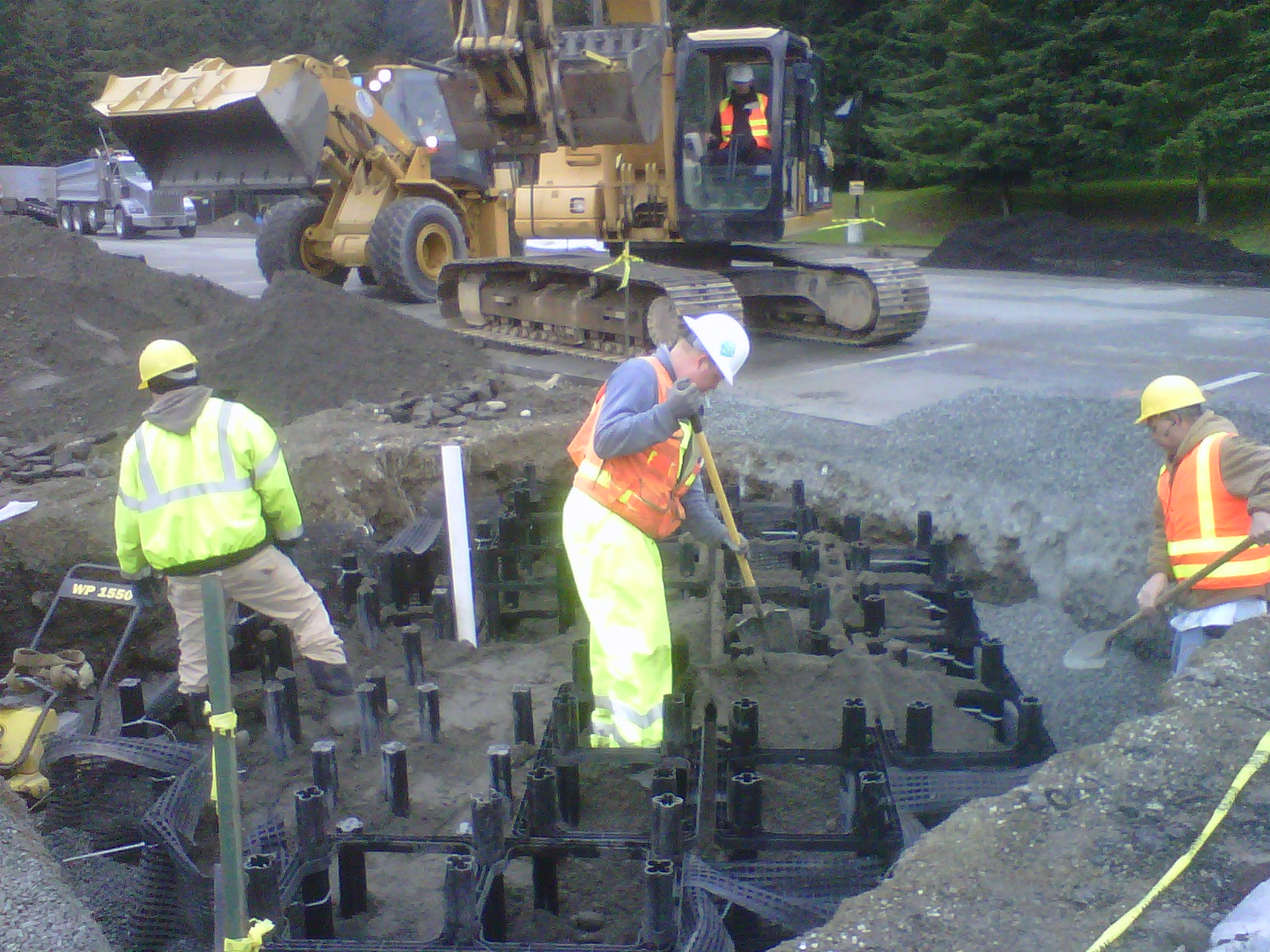 DeepRoot Silva Cell Success
The GI objectives in the Mountlake Terrace transit center parking lot, as observed by Otak's senior landscape architect Curtis LaPierre, were both to grow large, healthy trees and to assist in on-location stormwater management. A total of 56 (1x) Silva Cells were installed in the new parking area; eight trees were planted in the lot's center islands. The on-location soil was excavated, mixed with a compost amendment, and returned into the Silva Cells' void space. This new blend of quality soil provided an optimal root-growing environment for the trees while also lowering the project's carbon footprint (by not requiring outside soil to be transported onto the site).
MLT News, a website dedicated to keeping Mountlake Terrace residents informed about their community, addressed the plans for the parking lot trees by explaining: "New trees will be planted as part of the Restoration Project. In fact, planting of the new trees will feature an innovative technique to better protect the tree roots, treat stormwater, and, at the same time, preserve the pavement… in this case a product called Silva Cell. Each Silva Cell is a subsurface integrated tree and stormwater system that holds… soil while supporting traffic loads beneath paving and hardscapes."
At Mountlake Terrace, stormwater entered the Silva Cell system via permeable concrete, as each tree had an approximately 16-foot-by-16-foot area of pervious material around the root ball and Silva Cells beneath. The rainwater runoff seeped into the soil in the Silva Cells, eventually infiltrating back into the underlying soils below the system; this provided ancillary irrigation to the trees while also providing water-quality and peak-runoff reduction benefits, making the Silva Cell system low-risk and low-cost when the module is already specified for its horticultural advantages: a true dual-purpose GI system.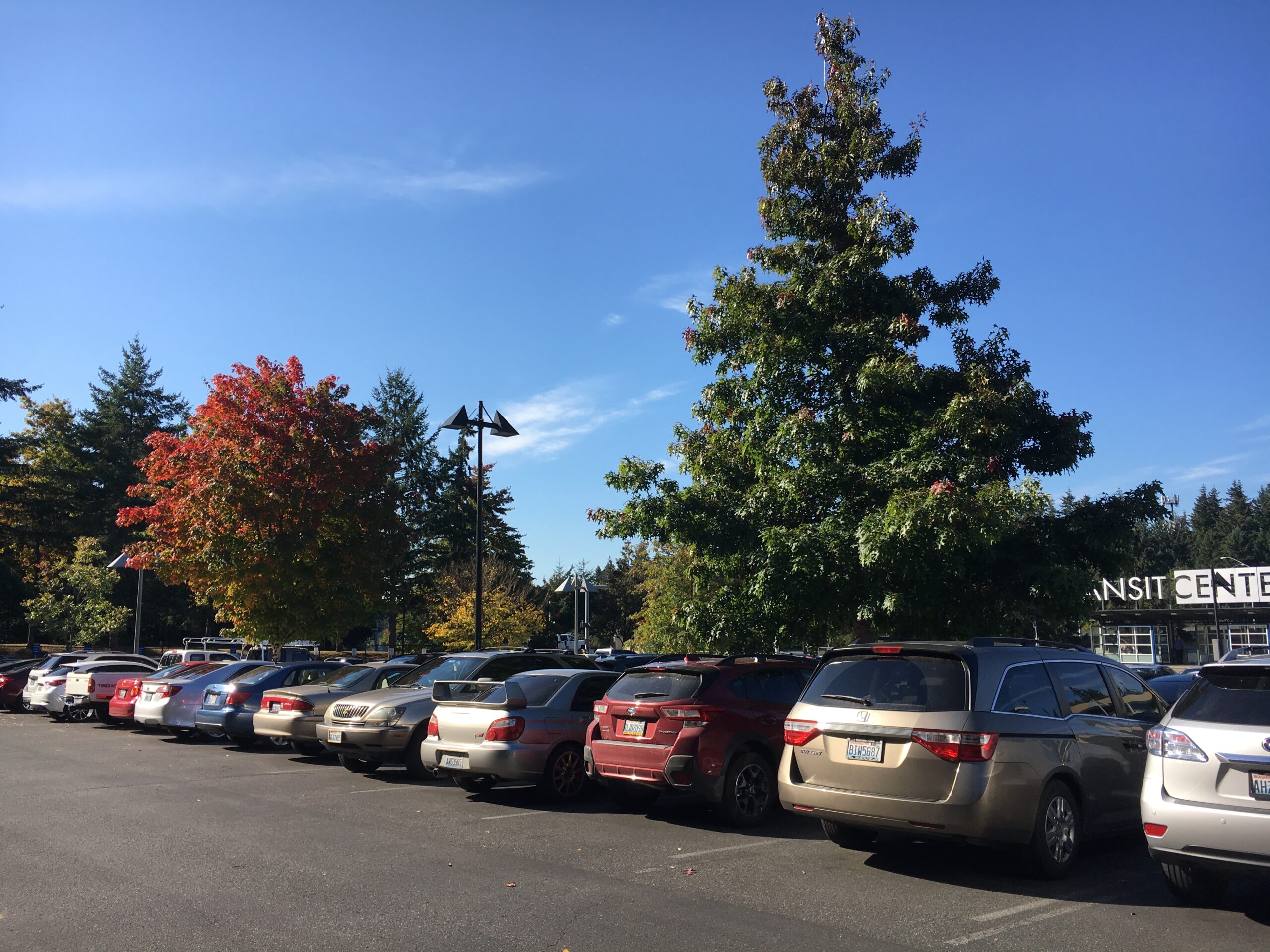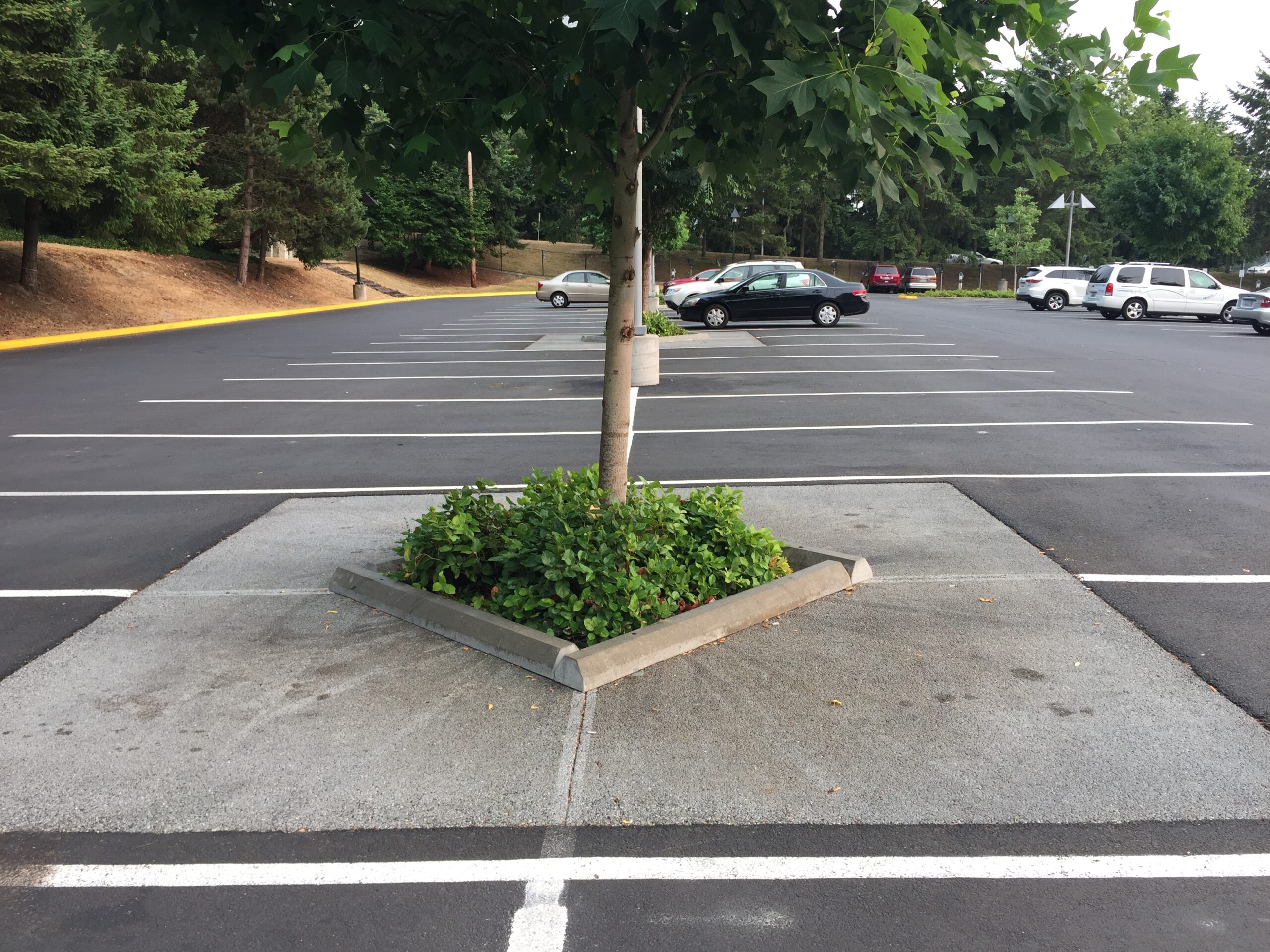 LaPierre and the design team at Otak were instrumental in utilizing the Silva Cells in both a parking lot setting and as a stormwater-treatment tool — this project being one of the early examples of each application for the DeepRoot system, demonstrating its versatility in a variety of paved environments. LaPierre identifies numerous concurrent benefits of the Silva Cells in a project like this: better tree condition (and larger canopies), stormwater treatment, supplemental tree irrigation, reduced pavement heaving potential, and no loss of parking.
The Mountlake Terrace park and ride lot has since been reinvented, making way for the new light-rail stop. Nonetheless, DeepRoot is proud of the success of this project — the trees showed promising early growth, as noted by LaPierre: "We had done sort of a comparison — planting six different large canopy trees in Silva Cells and also in conventional planter islands. After a few years it was obvious that the trees planted in Silva Cells were greatly outgrowing the conventional ones." The Silva Cells indeed proved themselves as a great GI solution in parking lots and in urban stormwater management.
Project Awards
-Green Globes green building certification
Additional Resources
Please check out a selection of DeepRoot's other Seattle-area projects by reading our case studies here, here, and here.