Seattle's Denny Way Substation Attracts Residents with Open Green Spaces
Local landscape architecture firm, after years of successfully partnering with DeepRoot, once again selects Silva Cells for project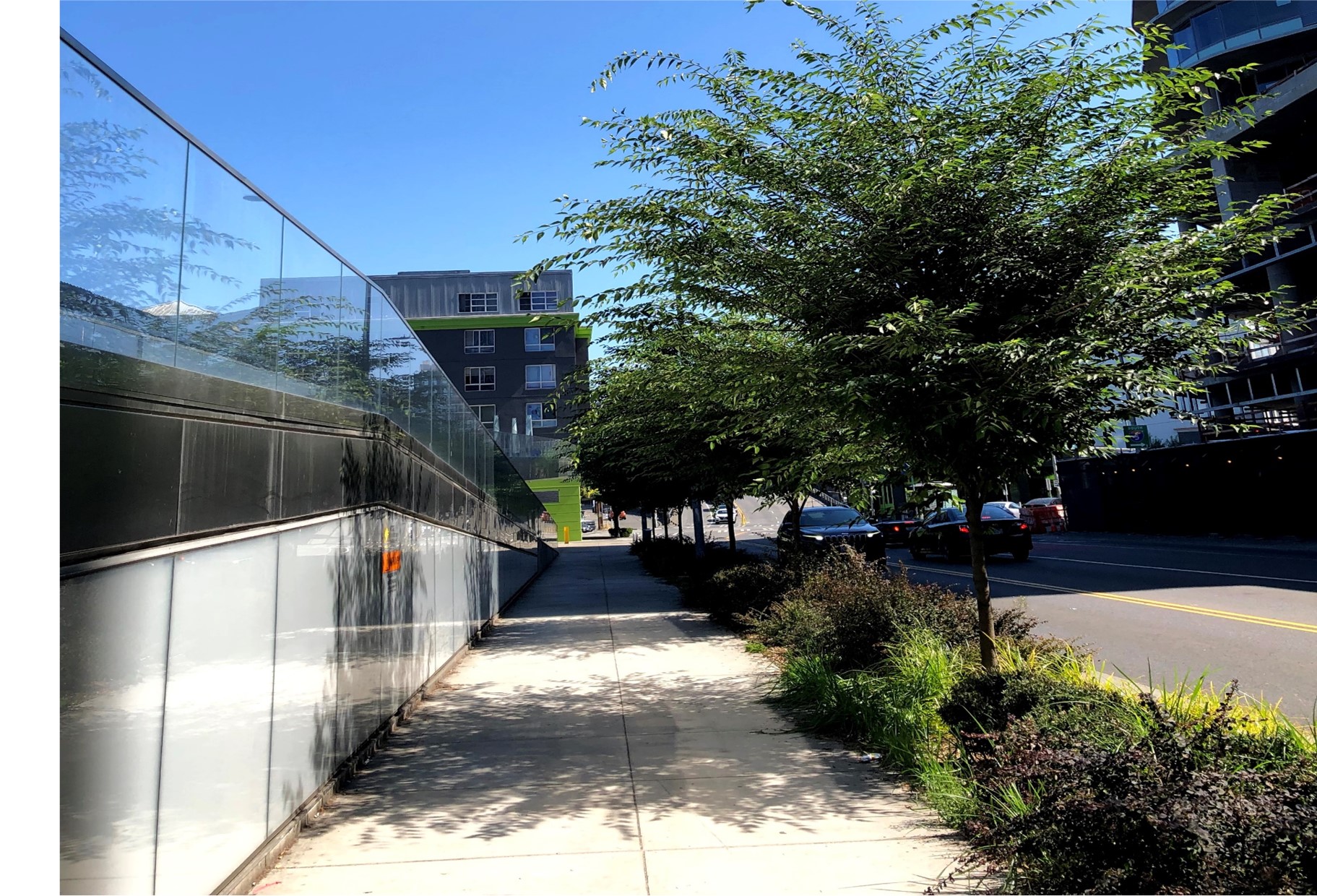 Overview
Serving as a more than just an electrical substation, the facility along Denny Way in Seattle boasts a number of unique community-friendly amenities including education and art spaces, a dog park, and an open green space with 33 newly planted trees. With the help of the DeepRoot Silva Cell system, these trees provide canopy coverage to visitors during the unprecedented summer heatwaves racking the Pacific Northwest.
Installation Summary
Number of Silva Cells: 624 2X
Amount of Soil Volume Per Tree: 464 ft3
Number of Trees and Type: 33 American Lindens
Project Designer: Hough Beck & Baird Inc. (HBB)
Project Contractor: Walsh Construction Company
Project Subcontractor: SS Landscaping Services Inc.
Project Architect: NBBJ
Installation Date of Silva Cells: Fall 2018
Project Timeline: 2016-2018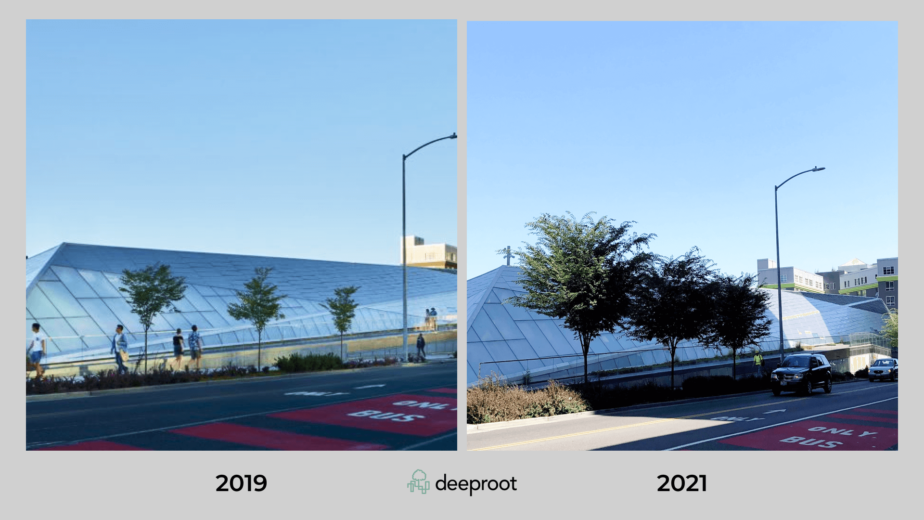 The Project
Officially opened to the public in the summer of 2019, the Denny Way Substation project prioritized community and sustainability from the very beginning. More than just a neighborhood power station, the facility hosts an off-leash dog park, small theater, exhibit hall, education corner, and a beautifully landscaped open area with walking paths.
The landscape architects at Hough Beck & Baird (HBB) wanted to ensure that the 33 street trees planted in this outdoor community space would flourish for years to come. Because HBB had partnered with DeepRoot in the past – including Washington projects at Sound Transit, East Link, and Bothell – they knew that the Silva Cell system was the perfect solution for their urban forestry initiative at the Denny Way Substation.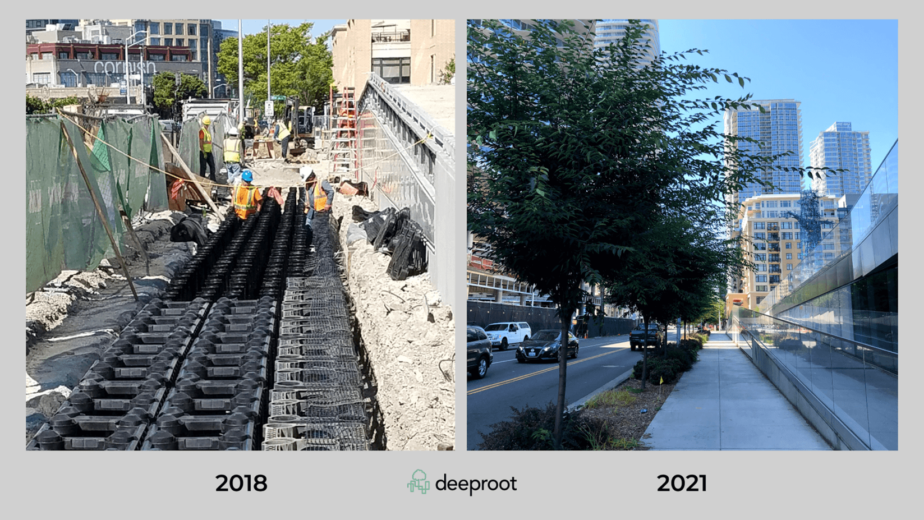 DeepRoot Silva Cell Success
The 624 2X Silva Cells provide a number of green infrastructure benefits to the substation, including protecting tree roots from the weight of the concrete sidewalks and heavy volume of cars and buses while simultaneously maintaining proper soil volume compaction for healthy urban tree growth. HBB also selected the DeepRoot Silva Cells for its bioretention advantages.
Also, by creating a soil environment that encourages thriving tree growth, the Silva Cells are benefiting the area's microclimate during unprecedented heat waves. The summer of 2021 was dire for the Pacific Northwest – and the 2- to 20-degree weather drop achieved by the trees' canopy coverage is vital.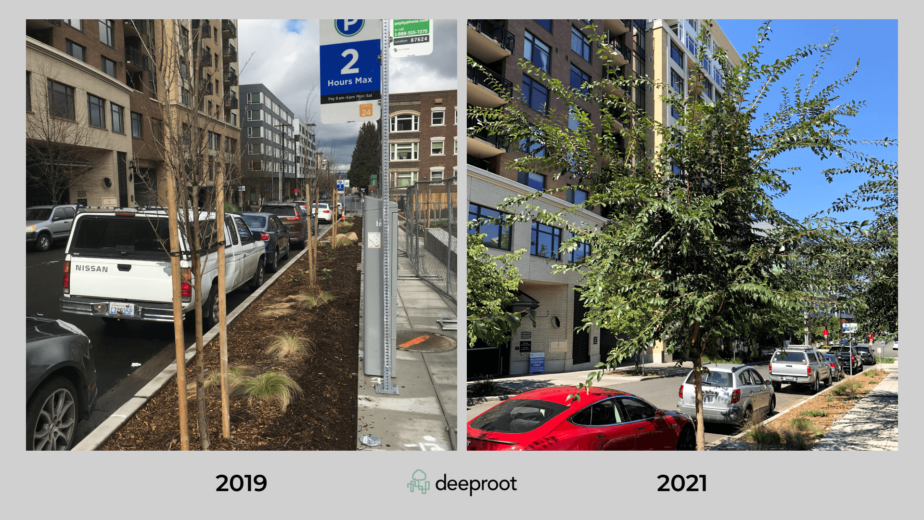 Additional Resources
DeepRoot has approval in the state of Washington. For more information, see here and here.
Please also check out DeepRoot's Bothell project, another successful partnership with HBB.