Getting Started with Silva Cells: How to Set Your Soil Volume Target
One of the first and most critical questions to address when beginning a Silva Cell project is "what are your soil volume goals?" Whether your soil volume is mandated by city standard or you've just begun considering your soil target, DeepRoot is here to assist in bringing your project objectives to reality. As you get started, remember that:
❶ More Soil Volume Equals Bigger, Healthier Trees
When it comes to setting a soil volume number, aim high. Prioritizing soil volume in your urban forestry project leads to larger, healthier trees — which, research confirms, deliver environmental, social, and economic benefits unrealized in small, immature trees (to say nothing of the cost associated with replacing dead trees).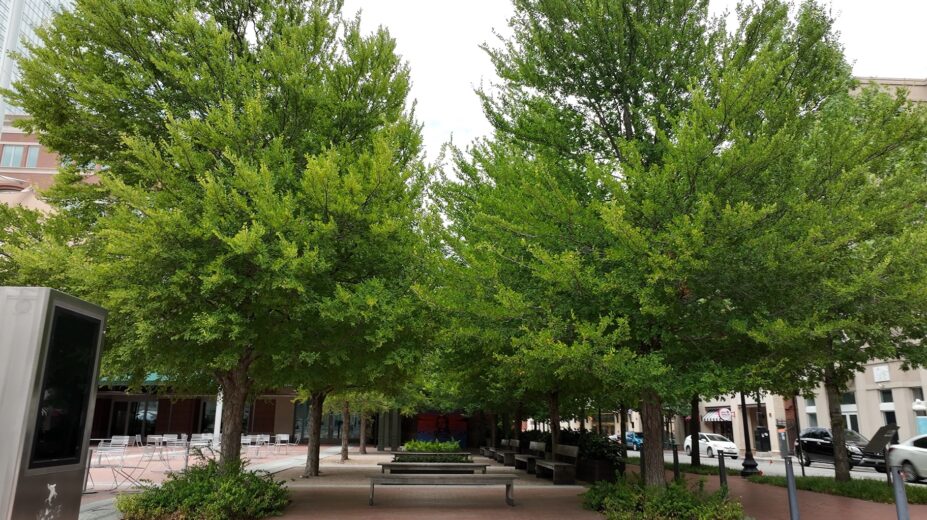 ❷ Silva Cells Enhance Soil Conditions
Silva Cells enhance the natural environment below while supporting the city hardscape above. The system's void space maximizes the amount of lightly compacted loam soil that can be deposited, thus ensuring a healthy environment for the tree roots to expand and grow — a stark contrast to traditional pits, which constrict root growth and thus limit the future vitality of the tree.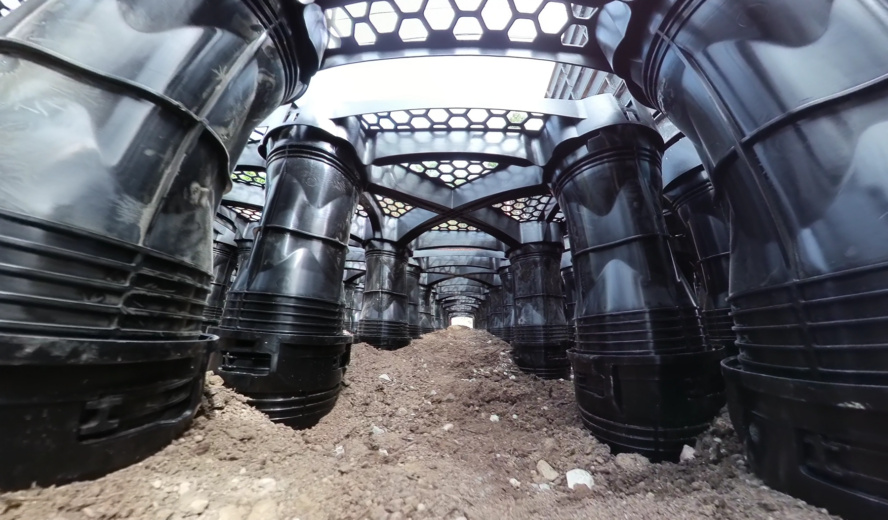 ❸ Each Project is Different
Setting your soil volume goal should also conform to your project's specific details, including tree objectives and expectations, budget, and the space available at your project site. The optimal soil volume target is 1,000 cubic feet (28 cubic meters) per individual tree; on the other end of the spectrum, providing less than 200 cubic feet (5.5 cubic meters) of soil volume per individual tree equals a questionable return on investment for a Silva Cell installation. Again, aim high — but understand the logistics of your project realities (including, in some cases, mandated regional soil volume minimums).
Remember that the DeepRoot technical team is here to provide guidance: our staff of experienced Silva Cell professionals can help you balance your project priorities and bring your vision to reality. Feel free to email our technical director Pat Greeley or fill out the form below.