Edmonton Federal Building Supports Streetscape and Plaza Trees with Silva Cells
"The [Silva Cell] trees on 99th Avenue, in the plaza, and its gardens have been notable in their growth since their installation in 2014 — I have been personally struck by their health and vigor over the past several years."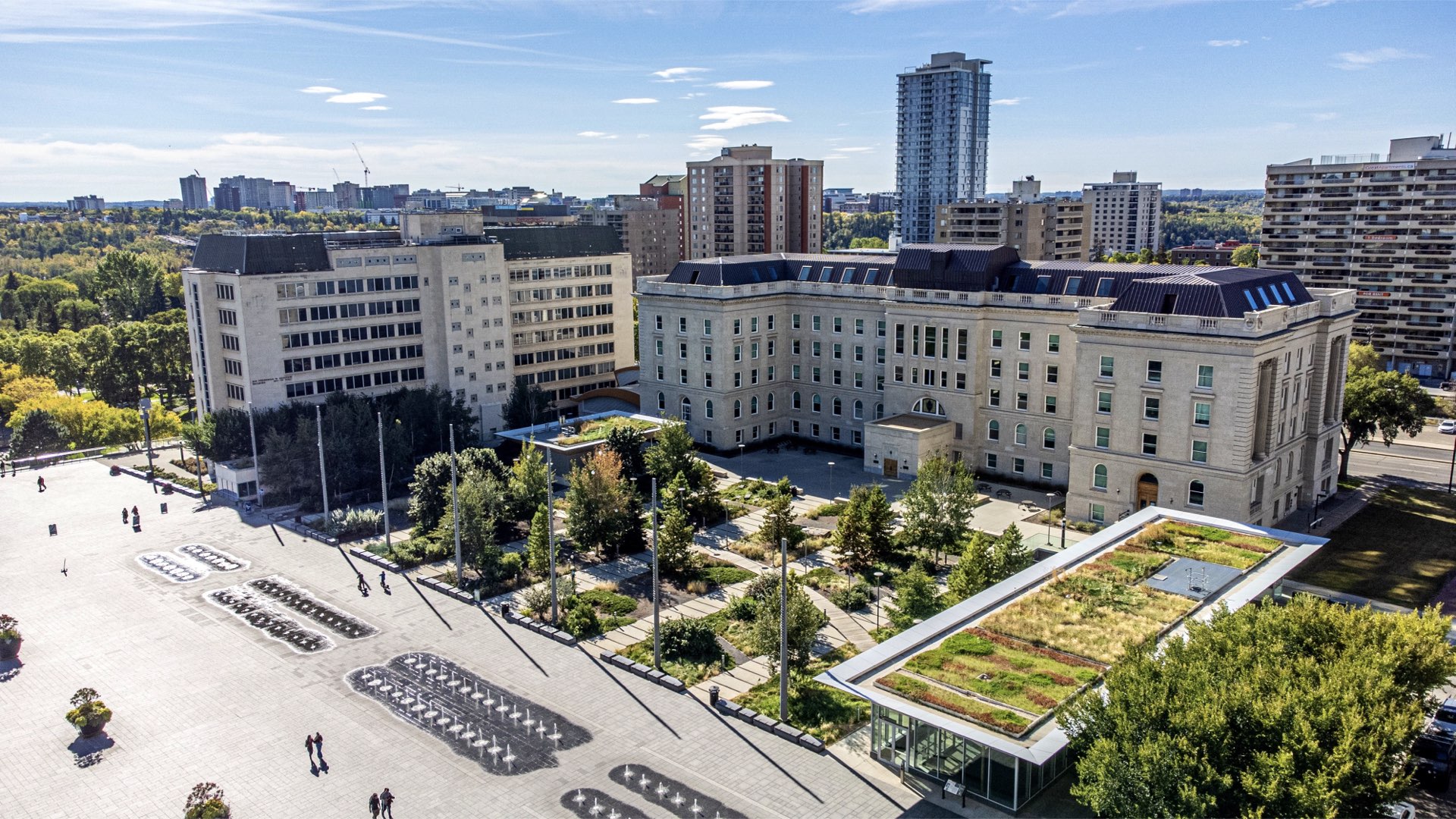 Overview
For more than two decades, the Federal Building in Edmonton — now known as the Queen Elizabeth II Building after the monarch's death in 2022 — sat unoccupied in the Alberta capital. In the early 2000s, an ambitious $350 million renovation project began with the goal of revitalizing the facility and its neighboring legislature complexes to be more connected to one another and the adjacent Saskatchewan River Valley, while also incorporating inviting green spaces and sustainability into the design plans. The streetscape along 99th Avenue and the newly designed promenade both included an urban forest element: a total of 68 trees supported by the DeepRoot Silva Cell system, guaranteeing their health and vitality for years to come.
Installation Summary
Number of Silva Cells: 3,000 (2X and 3X)
Total Soil Volume: 4,719 m3 (166,649 ft3)
Number of Trees and Type:  68 (56 along 99th Avenue, 12 in plaza)
Type of Project: Integrated trees, government, plaza
Project Designer: Dialog
Project Architect: Moriyama & Teshima Architects
Project Contractor: Landtec
Installation Date of Silva Cells: 2012-2013
Project Timeline: 2010-2015
The Project
Located at 9820 107th Street in Downtown Edmonton, the Federal Public Building was home to Alberta federal staff from its opening in 1958 until 1988, when government operations relocated to Canada Place. Though the facility was intended to thereafter be utilized as a provincial government office, the plan never materialized, and the Art Deco-style building sat unoccupied for the next two decades.
In 2010, after a previous renovation false start, a revitalization plan finally broke ground. Kasian Architecture partnered with Moriyama & Tashima Architects to design the $350 million improvement plan and revamp the building and its parking facilities while also creating a new streetscape and central plaza. Community, sustainability, and connectedness were all at the forefront of these design plans — along with green infrastructure and a goal of achieving LEED Gold Certification.
In tandem with the additions of an eleventh floor and modernized underground parking, the area connecting the multi-complex grounds — between 99th Avenue and the Bowler Building — transformed from an asphalt lot to a family-friendly urban oasis, complete with a welcoming "nature" style environment: wooden paths create space for quiet reflection alongside the eye-catching water feature. There are also 12 trees providing shade and completing the area's green ambiance. Likewise, 99th Avenue itself was rejuvenated with a green streetscape of its own with 54 newly planted trees. The DeepRoot Silva Cell system, which serves as an underground foundation for the sidewalks and wooden paths, created a soil environment in which all of these trees can grow to healthy maturity.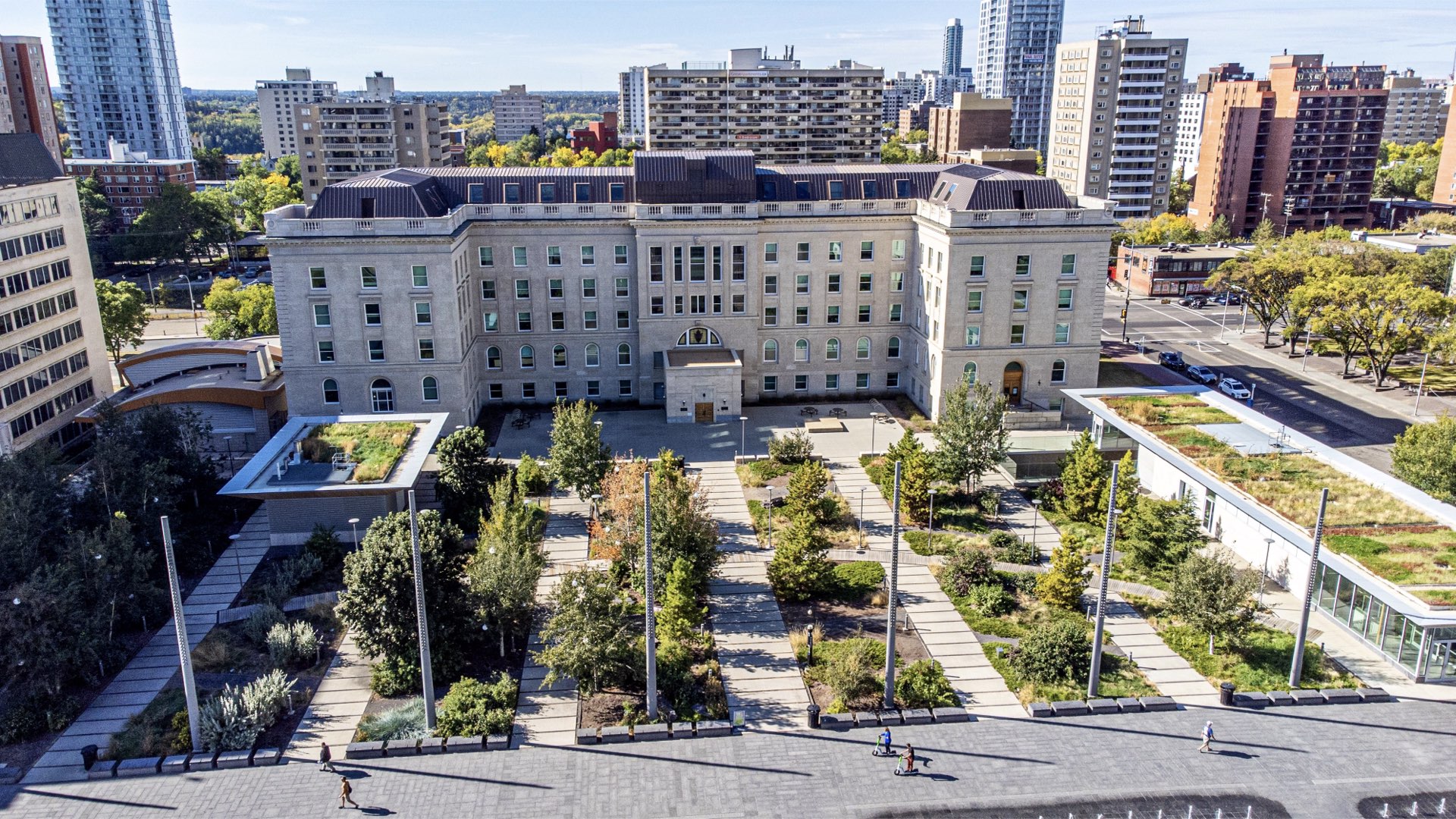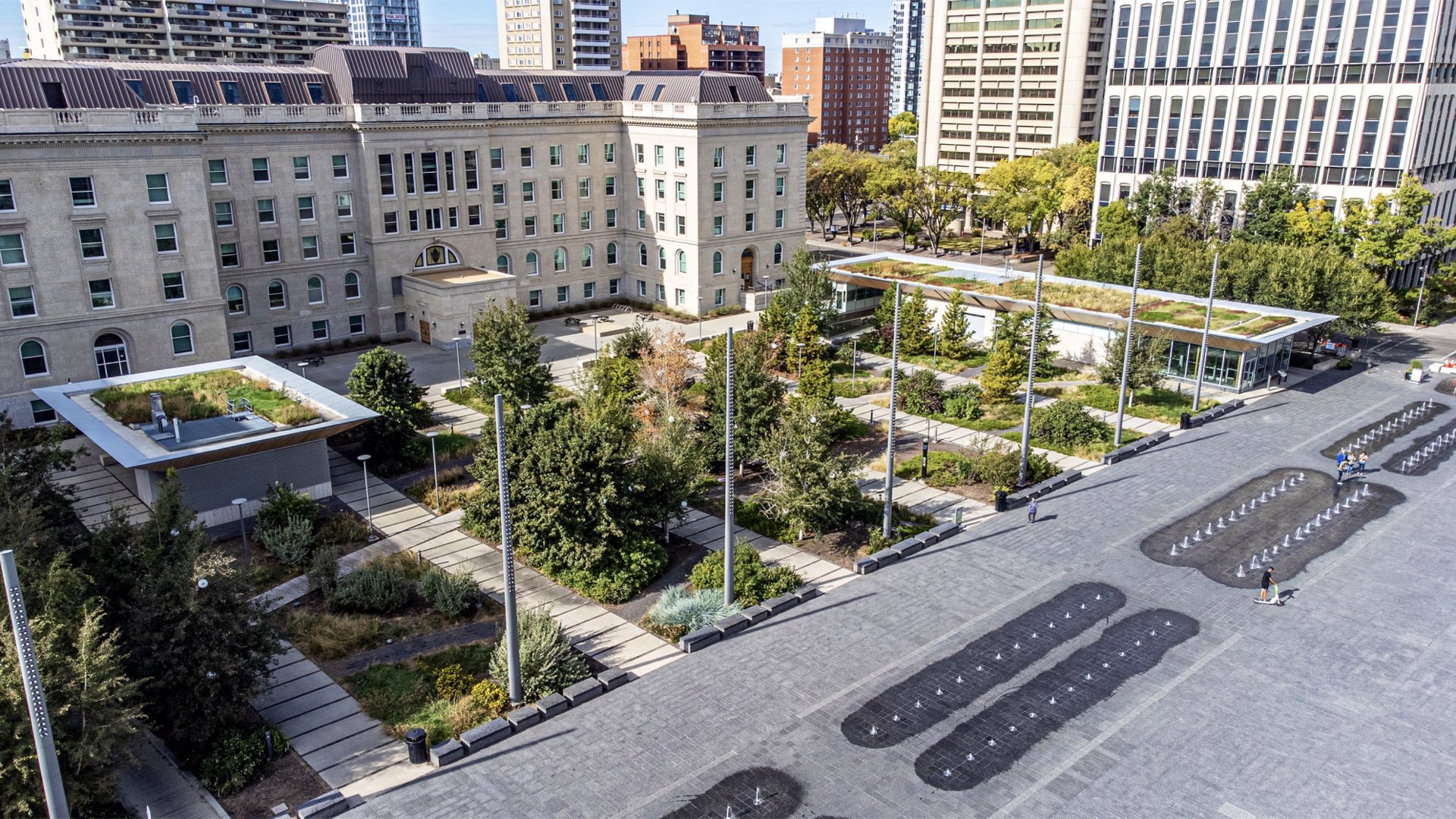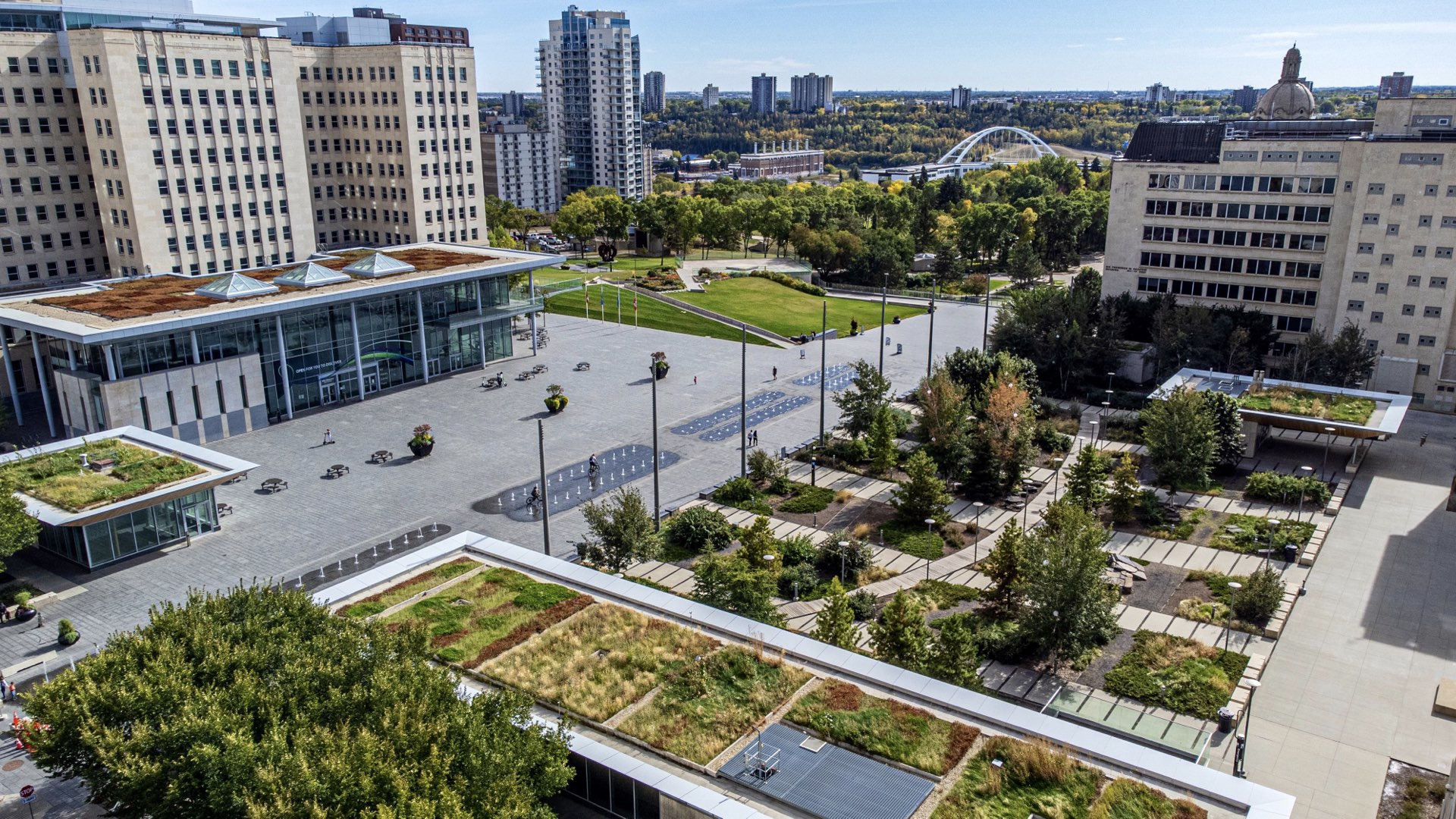 DeepRoot Silva Cell Success
Landscape architects Moriyama and Dialog were primarily responsible for the promenade design, using the area to connect the Federal Building to the other surrounding structures centered on the axial alignment of 108th Street (Capital Boulevard) to the dome of the Legislature Building and downtown. This public realm space features a 1,500 square meter garden that evokes all six of Alberta's eco-zones (Boreal Forest, Rocky Mountains, Foothills, Parkland, Grassland, and Canadian Shield). The Silva Cells were utilized in this area to connect soil volumes on either side of the wooden walkways to create one continuous soil volume space to support the forest.
Along 99th Avenue, an additional 54 trees were planted in 1,104 total cubic meters of soil volume. According to Doug Carlyle, project landscape architect at Dialog: "The trees on 99th Avenue, in the plaza, and its gardens have been notable in their growth since their installation in 2014. The incorporation of DeepRoot Silva Cells for healthy root systems has facilitated the required soil mix volumes for tree maturity with integrated aeration, water, and drainage. I have been personally struck by their health and vigor over the past several years."
A total of 3,000 Silva Cells were installed in this project, an important element in its having received the LEED Gold Certification, the green building rating system. The project was also awarded the Edmonton Urban Design Award in 2015. Today there is a stronger pedestrian walking link to downtown, the river valley, and the extension of Heritage Trail along 99th Avenue. The new plaza invites a growing number of visitors, downtown employees, and residents to walk, enjoy, and interact with the site's amenities and green infrastructure.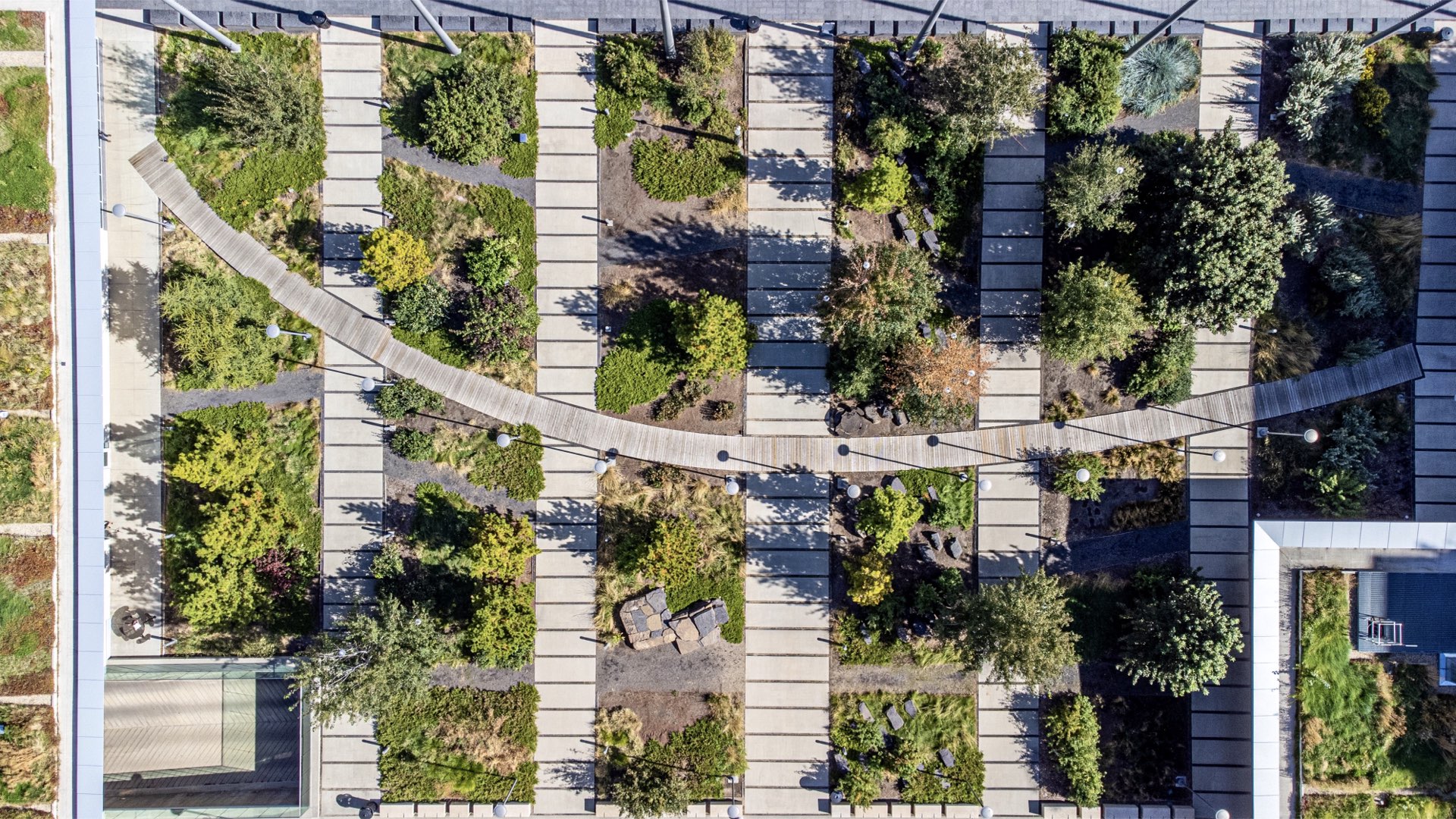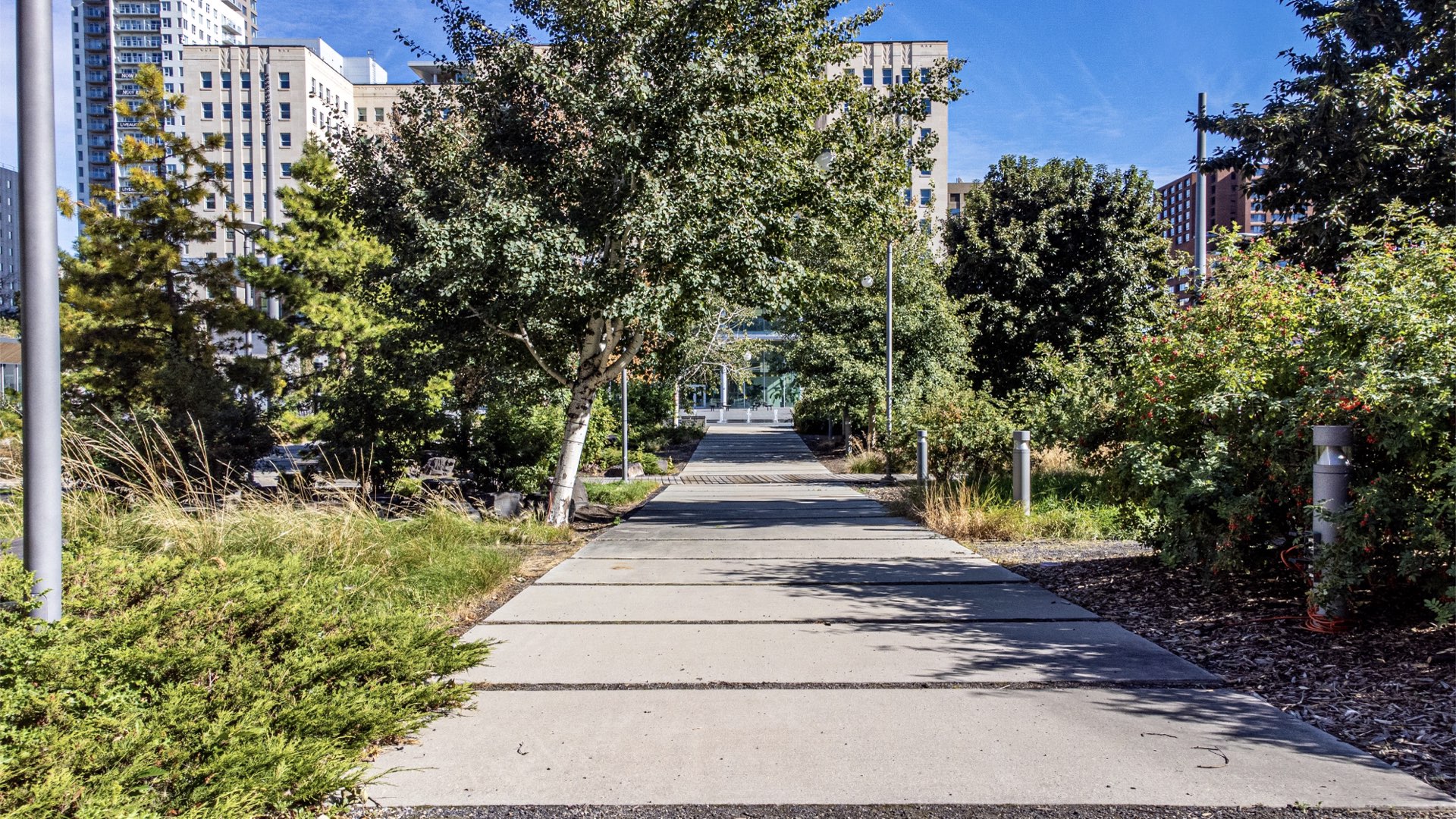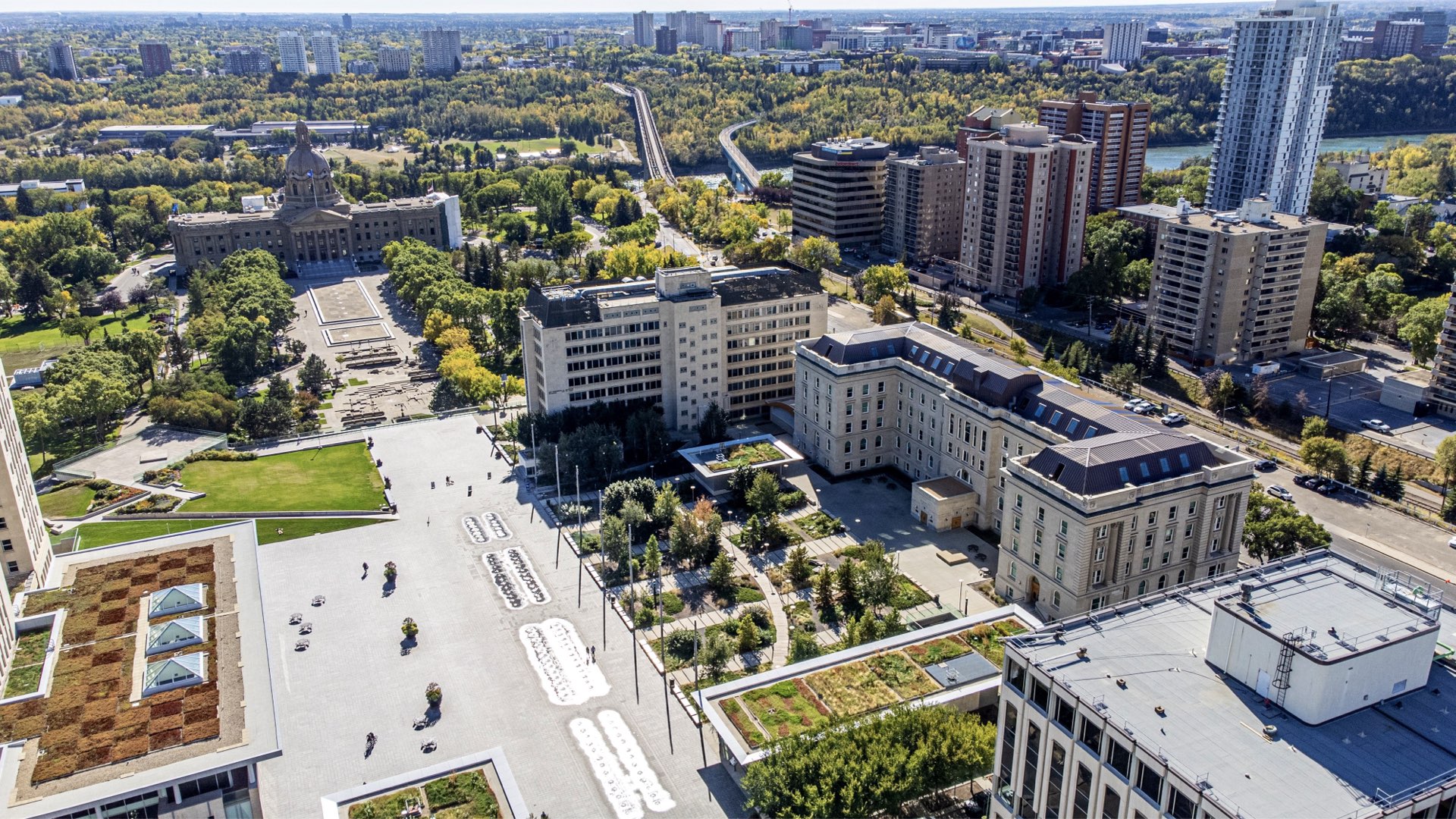 Project Awards
–2015 Edmonton Urban Design Award
Additional Resources
See other Alberta projects here, here, and here.