Highgate Apartments Alleviate Extreme Heat with Help from Silva Cells
"Installing Silva Cells ensured the street trees have the proper soil volumes to provide a long and healthy environment in a dense city landscape."

Overview
In 2016, a suburban office facility and parking lot in Tysons, Virginia, was transformed into the "Highgate" luxury apartment complex. A key element of the project's development was prioritizing green infrastructure with 35 lush new trees planted around its perimeter. The DeepRoot Silva Cell assisted in meeting new local soil volume requirements as well as ensuring the growth of healthy trees with large, shady canopies — an important feature in mitigating the heat island effect of the highly trafficked and increasingly warm area.
Installation Summary
Number of Silva Cells: 252 2X
Total Amount of Soil Volume: 6,197 ft3
Number of Trees: 35
Type of Project: Integrated Trees, Streetscape, Apartment
Project Designer: Parker Rodriguez
Project Contractor: Clark Builders
Installation Date of Silva Cells: 2016
Project Timeline: 2016-2017
The Project
The luxury residential building known as Highgate at the Mile was recently a half-acre of sparsely used office space, remodeled in 2016 as an inviting community area for residents and visitors. Commuters of all varieties — drivers, bicyclists, walkers, and those using public transit — pass through Jones Branch Drive, a fact that led landscape architect company Parker Rodriguez to prioritize creating a friendly environment that included a shady tree canopy.
The DeepRoot Silva Cell was vital to the goals of this green infrastructure initiative by producing soil conditions that both encourage healthy tree growth and meet requirements of the county's public facilities manual, which generally requires tree planting areas to be at least 8 feet wide and over 4 feet away from any "restrictive barrier." At least 700 cubic feet of soil must be provided, with about 500 cubic feet added for each additional tree in the opening.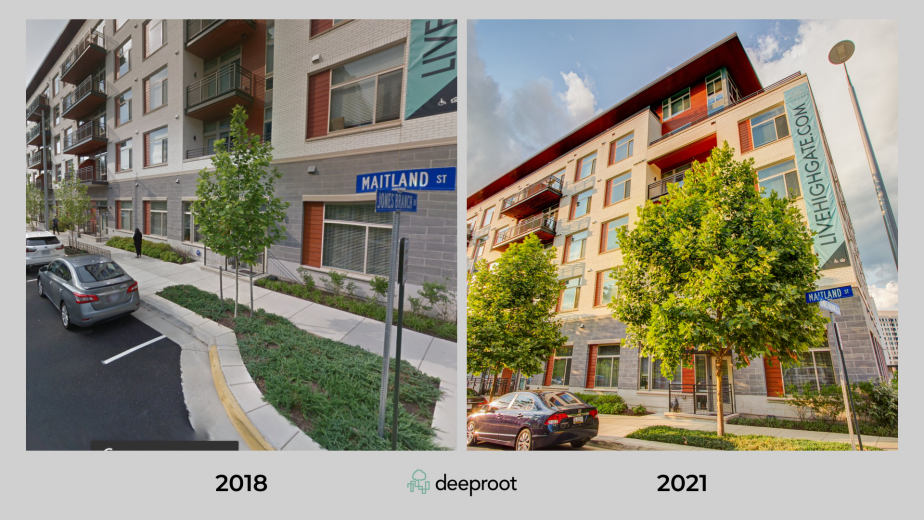 DeepRoot Silva Cell Success
The benefits of the 252 2X Silva Cells that were installed surrounding the tree opening are numerous. Firstly, they provide a shared soil volume area of 6,197 cubic feet — a number that exceeds Fairfax County's new requirements for minimum shared soil volume in an urban setting. This soil environment thus supplies the 35 newly planted trees with a shared root area that encourages vigorous growth while also yielding better air quality.
"Silva Cells were used to create a fully supported sidewalk while still complying with county requirements for minimum soil volumes for each tree pit," said Jeffery Brewer, project manager at Parker Rodriguez. "Installing Silva Cells ensured the street trees have the proper soil volumes to provide a long and healthy environment in a dense city landscape."
Mitigating the area's heat island effect was also a key objective of the Highgate transformation project. Tysons, Virginia, features hot summer months with average temperatures above 75 degrees from May to September. Adding Silva Cells to this project increases the soil volume for tree roots and allows the trees to grow and mature quickly. Mature trees help develop the city's resilience in the face of extreme heat, given their capacity to cool and deter the urban heat island effect.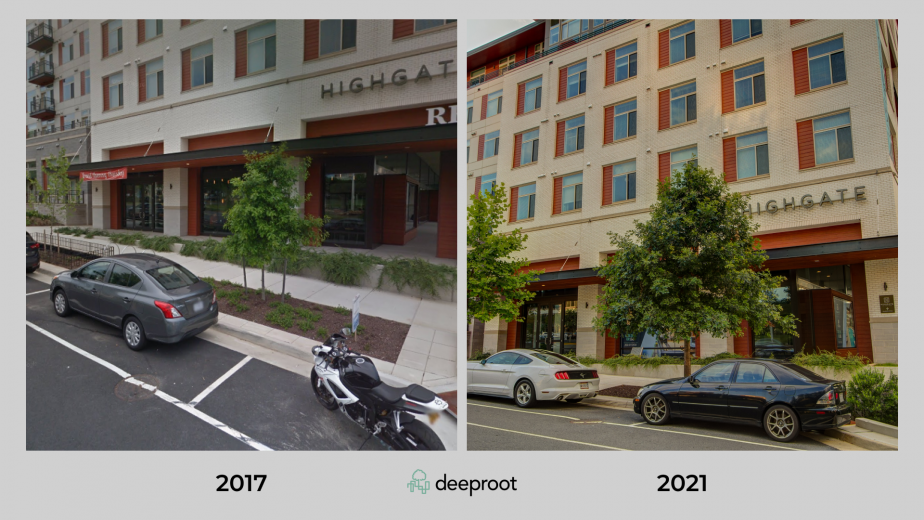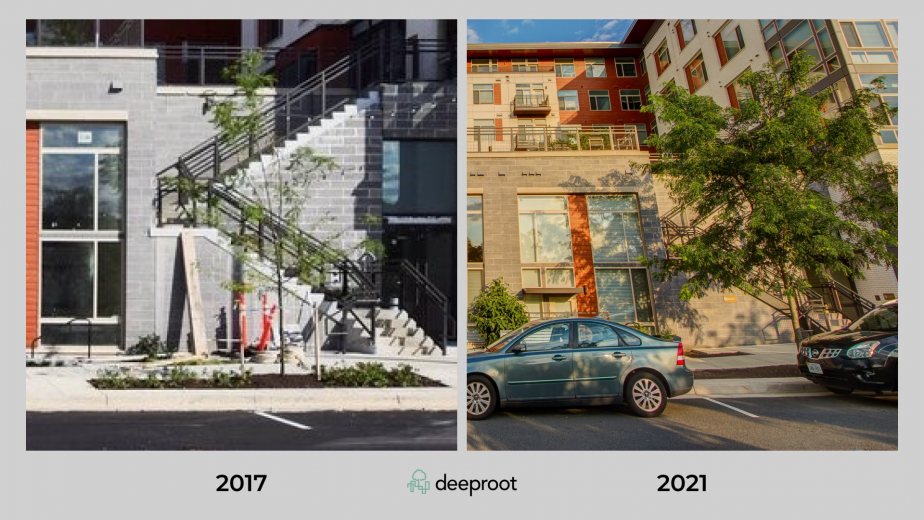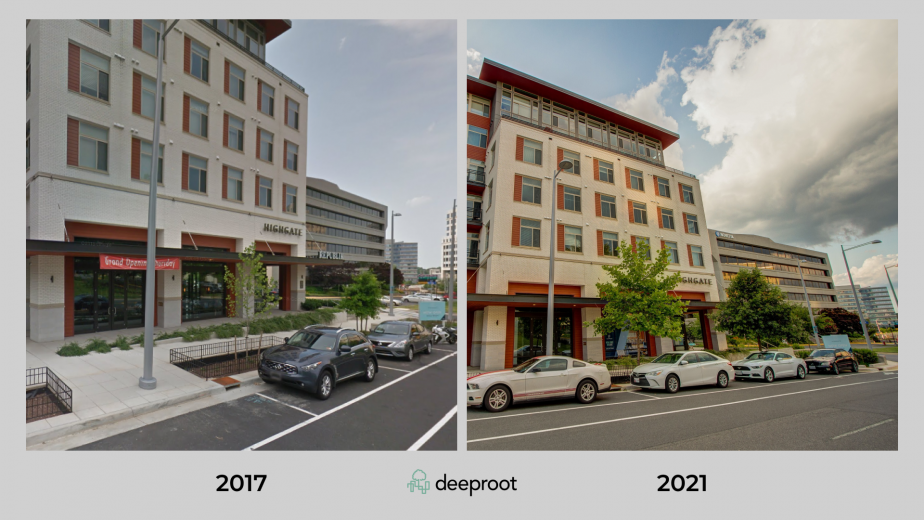 Additional Resources
DeepRoot has approval in the state of Virginia. For more information, see here and here.
Please also check out DeepRoot's other Parker Rodriguez project at Guild Lofts, here.