More Than 2,000 Silva Cells Support Over 200 Street Trees in Maple Ridge, BC
A decade-plus partnership between DeepRoot and the city of Maple Ridge has transformed the town into a beacon of green infrastructure and sustainability — with the help of a new soil volume standard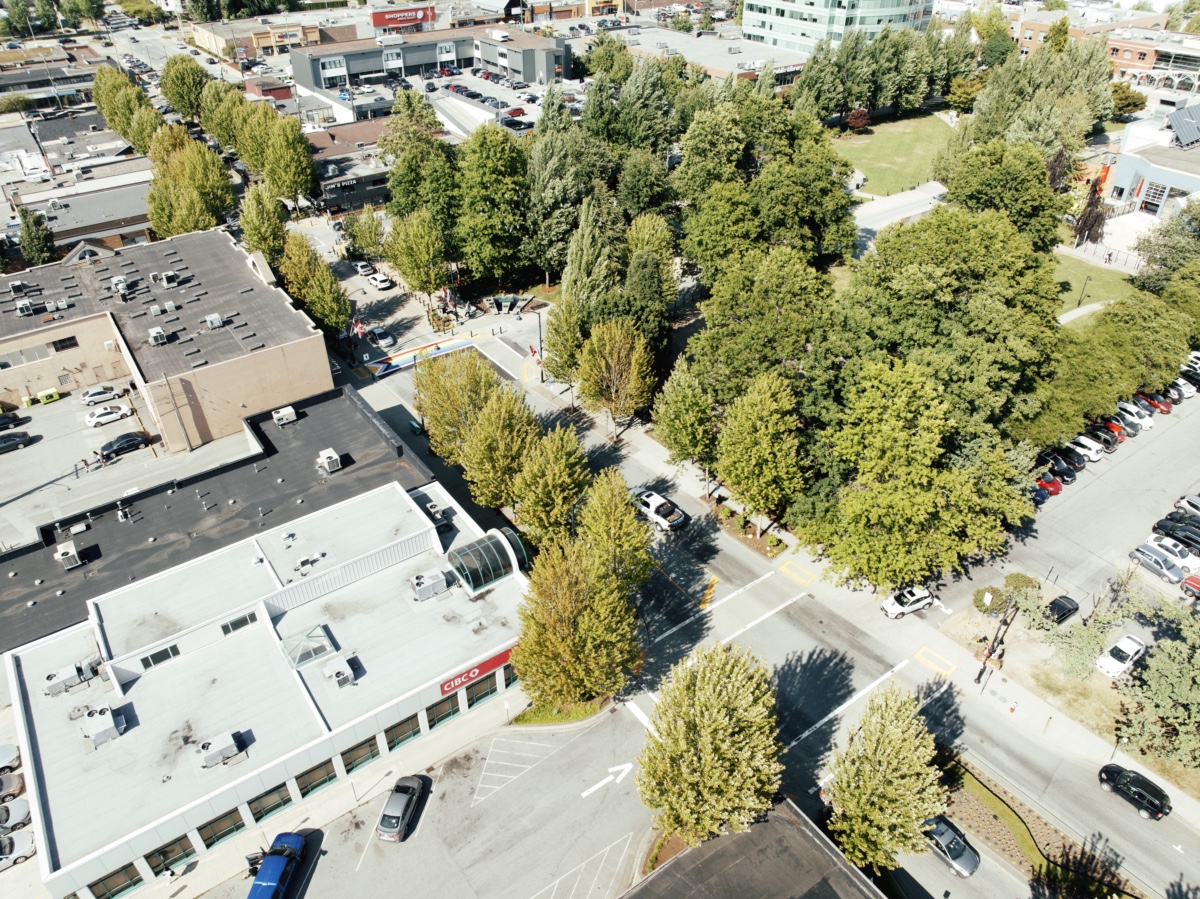 Project(s) Timeline: 2009-2021
Silva Cells Installed: 2,300+
Trees Planted in Silva Cells: 200+
Soil Volume per Tree: 15 m3
Located in the northeastern region of Greater Vancouver, Maple Ridge — a city of approximately 90,000 residents — has embraced the benefits of urban forestry and is transforming its town center, including the main roadway, with tree-lined green streets, many planted in the DeepRoot Silva Cell system.
Things began in late 2006 when British Columbia announced $20 million in funding available to provincial cities to help "create or enhance outdoor public celebration spaces" in anticipation of the 150th anniversary of BC being a crown colony. Maple Ridge, in 2007, received access to half a million dollars of this "Spirit Square" funding, which they utilized to improve Memorial Peace Park.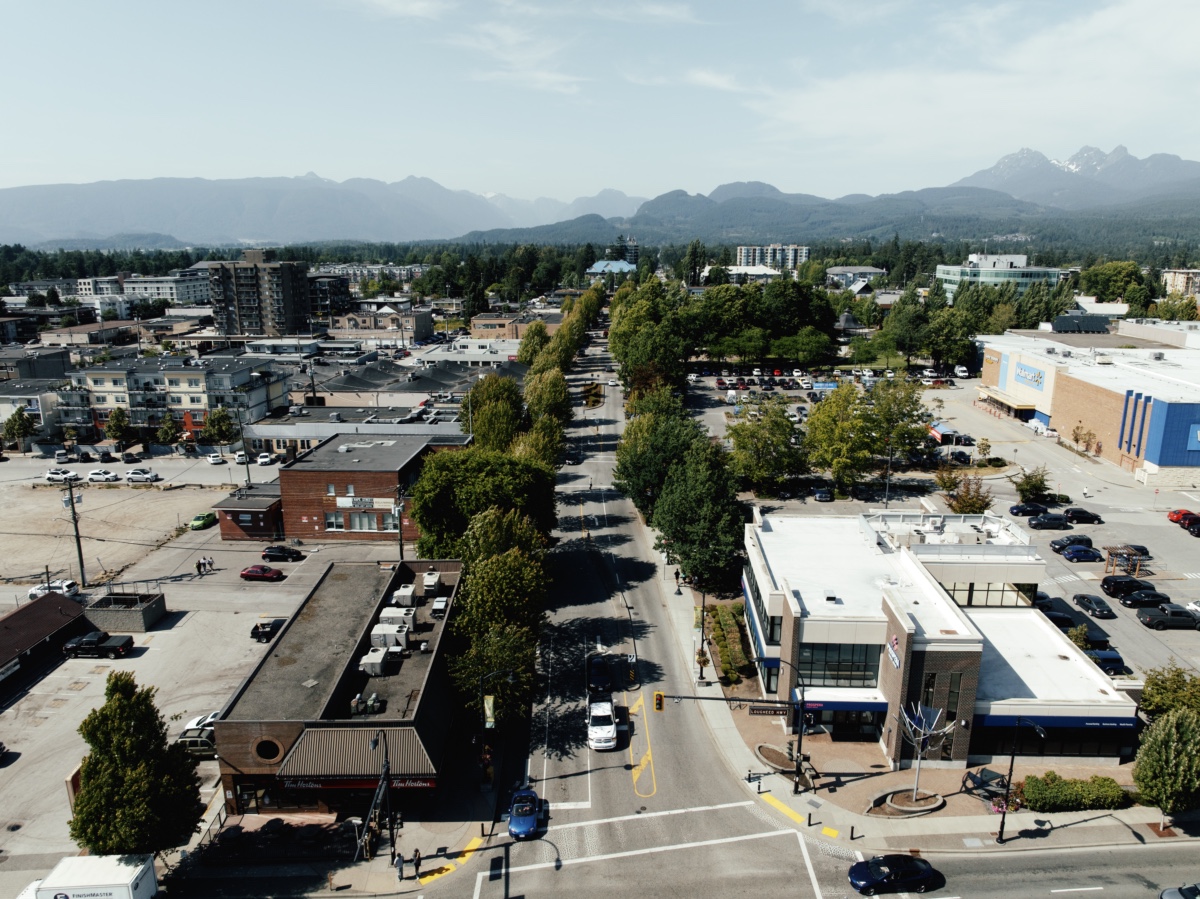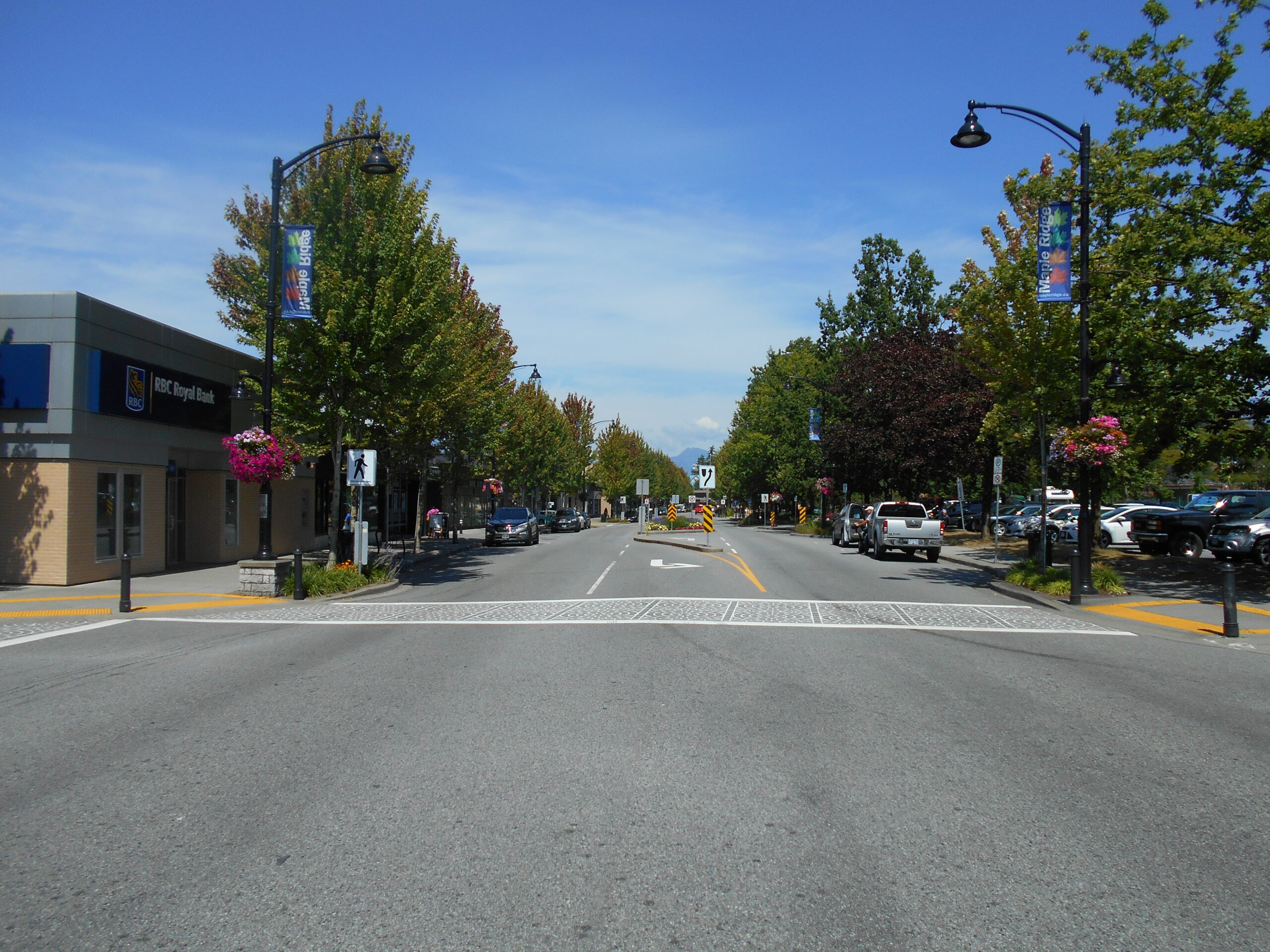 One feature of the project was upgrading the adjacent 224th Street, as noted by then-mayor Gordon Robson: "Building on the success of the Memorial Peace Park as a primary gathering space, upgrading 224th St. as our own Spirit Square will expand the heart of our community to accommodate even more activity and larger events."
New street trees were planted along 224th Street in early 2009, each one receiving access to at least 15 cubic meters of soil volume thanks to the DeepRoot Silva Cells. In just a few years, it was clear the trees were flourishing due to the increased soil volumes available to the trees in the Silva Cells. Thanks in no small measure to the success of these trees, Maple Ridge instituted a mandated soil volume standard: every tree planted in the public realm ROW must be given access to at least 15 cubic meters of soil volume for healthy root expansion.
The results thus far are impressive.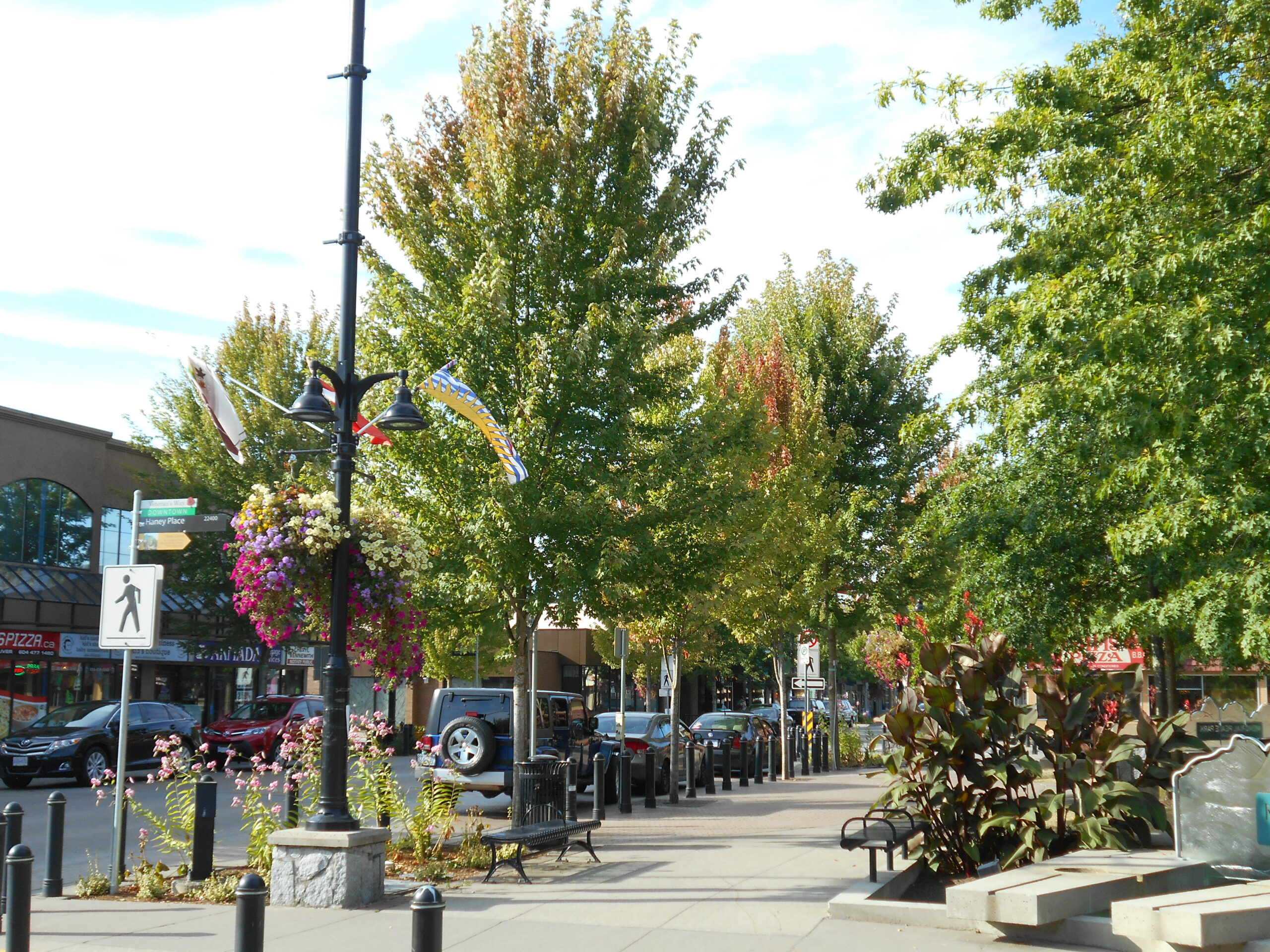 In just over a decade, Maple Ridge and DeepRoot have partnered on at least a dozen more projects, bringing prosperous, welcoming canopy coverage to the city's streets, including the main thoroughfare of Lougheed Highway. The success of each installation and subsequent tree growth has led to continued, ongoing cooperation between Maple Ridge and DeepRoot — with the local citizens ultimately being the beneficiaries of their increasingly green town.
From 2009 to 2021, more than 200 trees have been planted in over 2,300 Silva Cells. The soil volume standard has not only provided the trees with a proper soil environment for root growth, but the city is beginning to realize a number of broader ancillary benefits of this mandate.
By establishing the soil volume requirement, trees are given the best opportunity to thrive — this means that canopy coverage in Maple Ridge, a prioritized concern in most municipalities these days, grows congruently and automatically. Likewise, because the street trees in Maple Ridge are being provided the right conditions for long-term health, the city will more quickly realize the benefits of mature trees (rather than having to replant trees that fail in the first decade, as happens more often than not, according to recent research).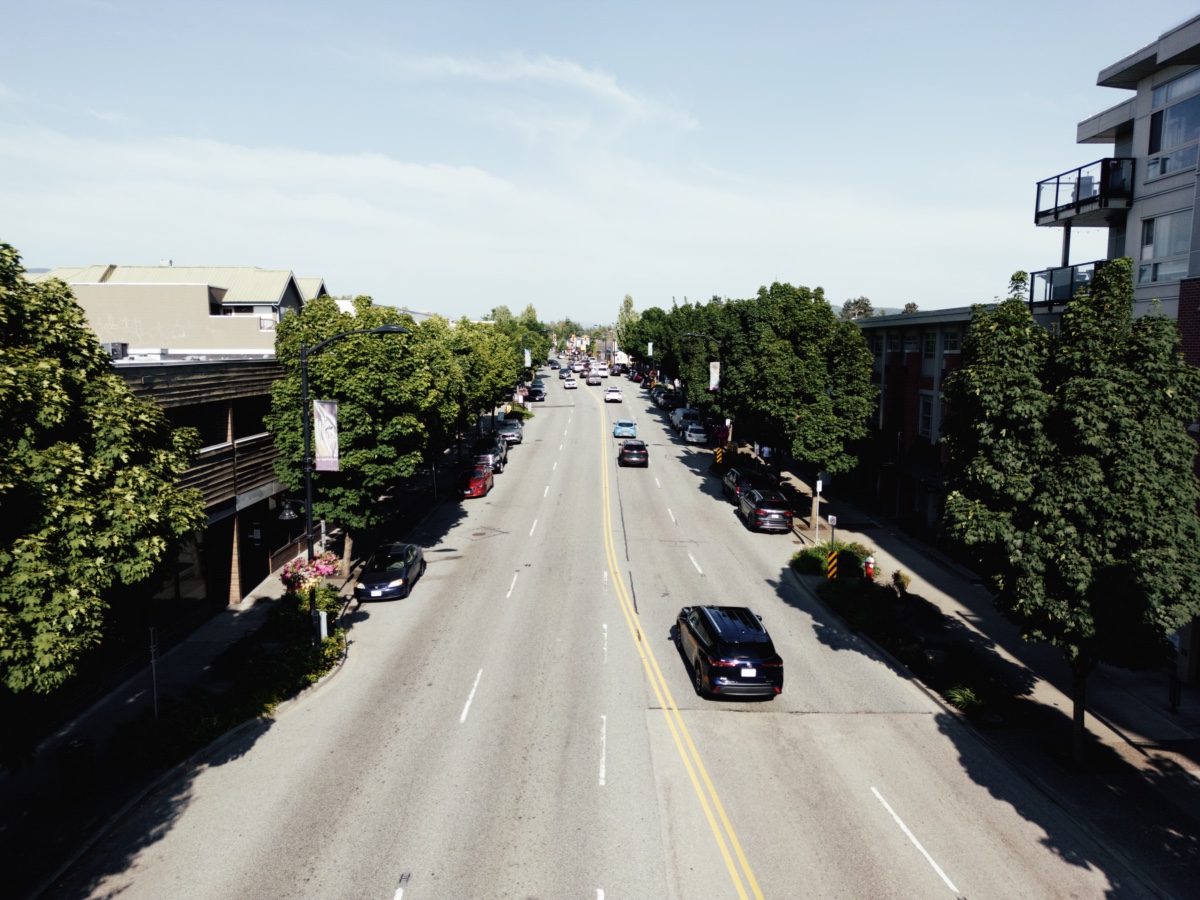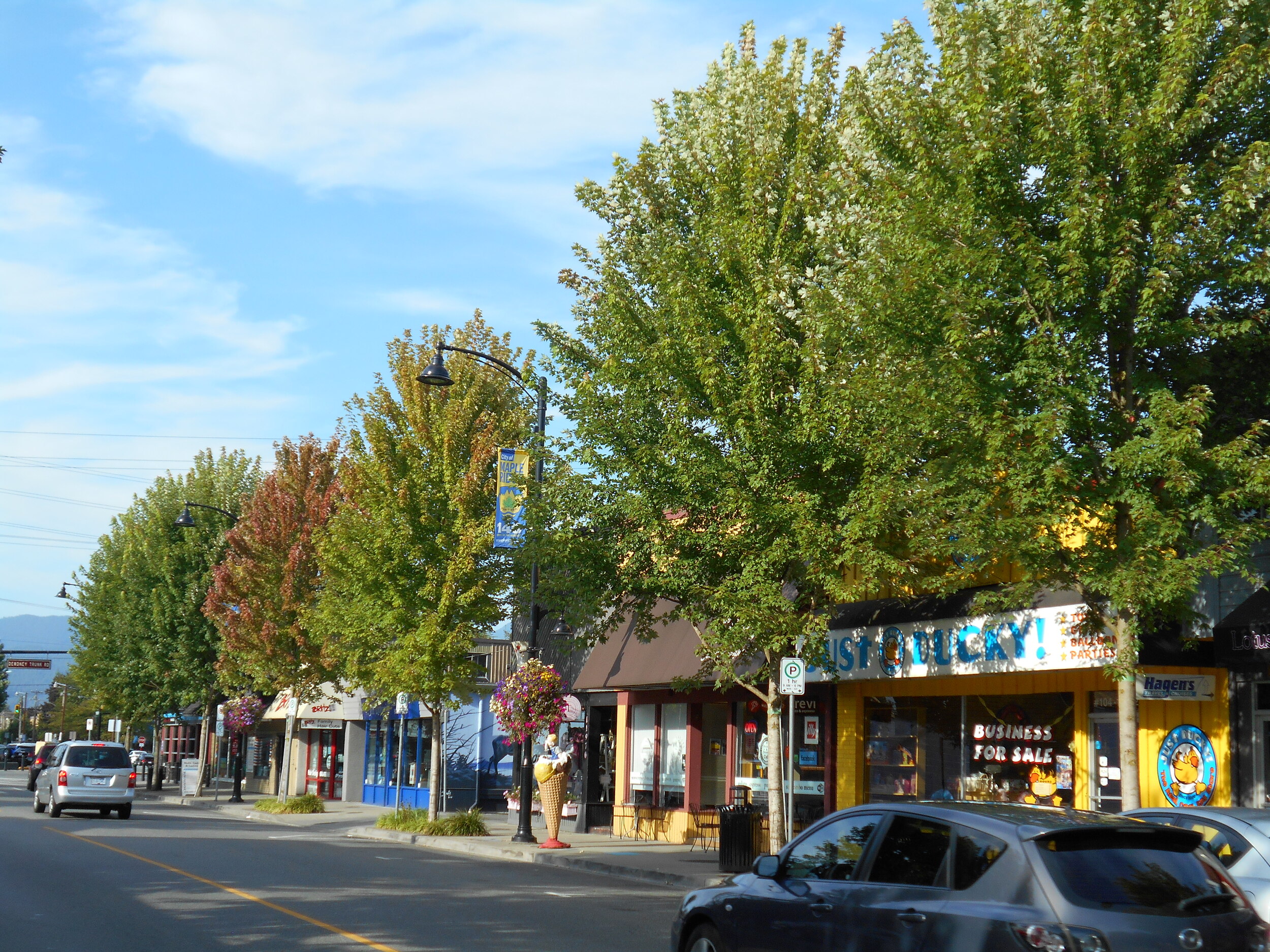 Silva Cells are an important part of this equation. According to Tim Masters of Blue Pine Construction: "We have done quite a lot of Silva Cell installs in Maple Ridge. Install went as usual and tree health has been great. [There's] always a large difference between tree caliper size after a few years between those planted in Silva Cells and those just planted in tree pockets without the same volume of soil."
As more and more cities realize the benefits of both green infrastructure generally and of healthy, mature tree growth specifically, we'll begin to see communities follow in the footsteps of Maple Ridge, enjoying the advantages of sustainability and welcoming green canopy coverage.