Alethia Tanner Park in Washington D.C. Plants Over 20 Shade Trees in Silva Cells
"Our team utilized Silva Cells to plant trees that otherwise may not have been able to survive in the city environment" –Forrester Construction Team
Overview
Acquired by the city in 2015, the 2.5-acre parcel of land west of Union Market in the NoMa ("North of Massachusetts Avenue") neighborhood of Washington D.C. was historically a rail hub for transit to Baltimore and beyond. After securing the then-vacant land in two phases from Pepco Utilities, plans for a $50 million park were set in motion. Nelson Byrd Woltz Landscape Architects out of New York City was tasked with drawing up plans for the new community space that included a playground, picnic area, dog park, pedestrian and biking paths, and a lawn for outdoor movie watching. Project planners likewise wanted to ensure visitors had access to cooling shade — thus, 23 trees along a major connector to the MBT Bike and Pedestrian Trail were planted in Silva Cells to provide a robust soil bank for flourishing root expansion.
Installation Summary
Number of Silva Cells: 480 (2x)
Amount of Soil Volume Per Tree: 592 ft3
Number of Trees: 23
Type of Project: Municipal/Government
Project Designer: Nelson Byrd Woltz Landscape Architects
Project Contractor: Forrester Construction
Installation Date of Silva Cells: January 2020
The Project
Serving as a bustling rail yard for many decades in the mid- to late-twentieth century, the northeastern-most sector of the NoMa neighborhood in Washington D.C. had by 2015 become largely vacant, with a 2.5-acre parcel of land entirely fenced off and unused by owner Pepco Utilities. The NoMa Parks Foundation identified the plot as a potential site for a community park and began exploring opportunities for funding, securing $50 million in city financing and negotiating with Pepco to acquire the entire undeveloped area by mid-2016.
The foundation intended the new park to "serve as a large park for community gatherings" and "be enjoyed by generations of D.C. residents." The design team at Nelson Byrd Woltz (NBW) Landscape Architects was tasked with bringing this vision to reality, while prioritizing input from local residents — who cited children's play, dog-friendly amenities, natural plantings, and shade trees as top concerns.
Naming the park was a collaborative process with locals offering suggestions and feedback on titles that would reflect the area's rich history. Alethia Tanner was the winning namesake, a former slave and African-American activist in the D.C. and Maryland region — and the Alethia Tanner Park was officially opened in the summer of 2020.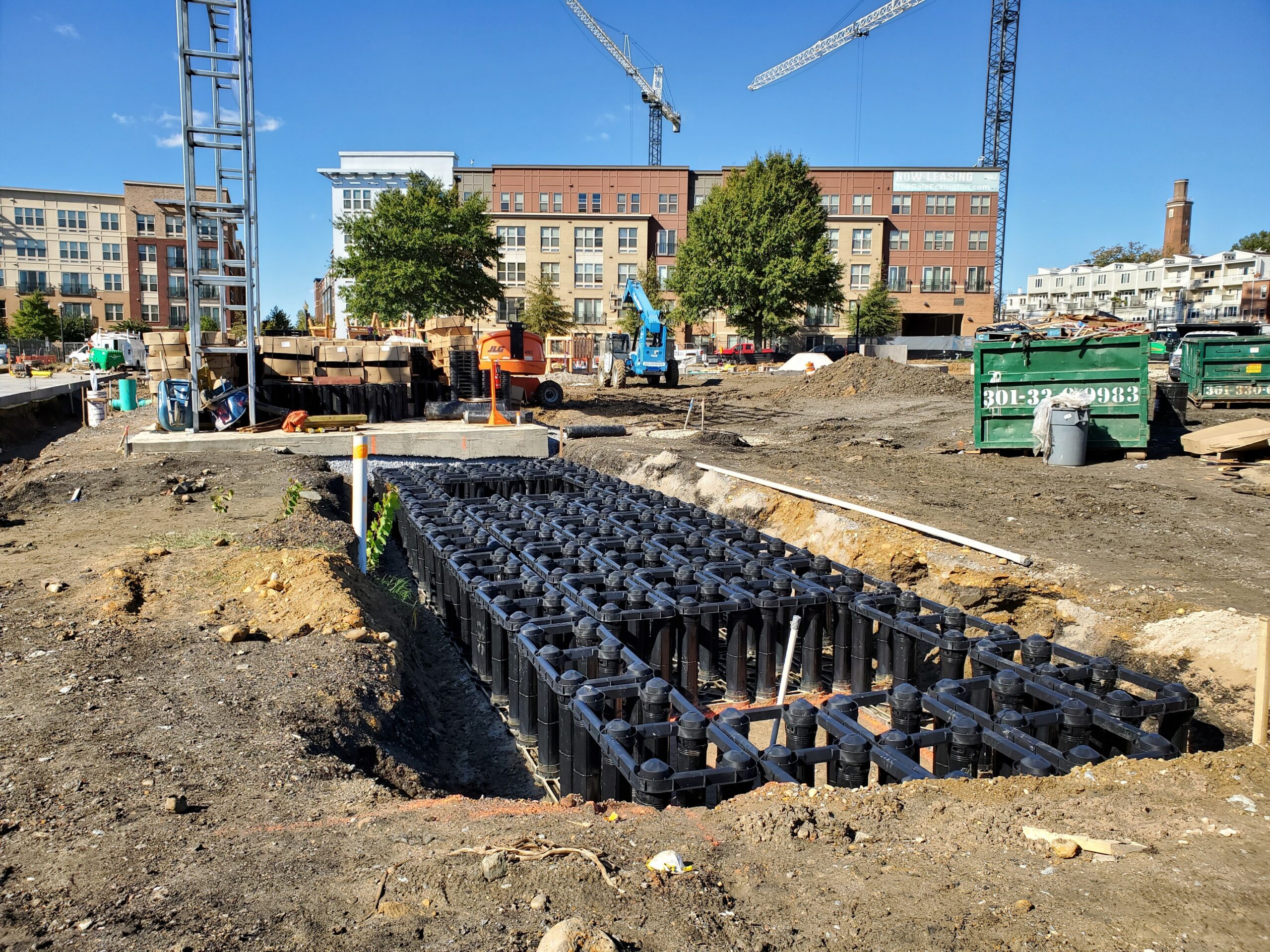 DeepRoot Silva Cell Success
The new park opened to great fanfare, featuring a dog park, large flexible green space (for outdoor movie screenings), café pavilion, a stage, water fountain, abundant lighting, and numerous walking and seating amenities. To ensure visitors had shade from the summer heat, NBW planted 23 new trees along the paths and under bench seating.
A total of 480 (2x) Silva Cells were installed beneath the hardscape, providing 13,562 CF in total soil volume to the new plantings, American Elm and Black Tupelo trees. By creating a large soil environment, these trees have the best chance of reaching healthy maturity — and thus, a large canopy for area shade. As the team at Forrester Construction observes: "At our Alethia Tanner Park project, our team utilized Silva Cells to plant trees that otherwise may not have been able to survive in the city environment."
Zuzana Ponca, project lead at Nelson Byrd Woltz, echoes these sentiments: "We planted 5-6" caliper shade trees along a key pedestrian and bike connector from the adjacent neighborhood to the popular MBT trail. It was essential that these trees have sufficient soil volume to thrive and support a comfortable environment even on hot summer days."
Project Awards
-2021 Potomac ASLA Honor Award
-2022 Best Washington D.C. Dog Park (Washington City Paper)
Additional Resources
Check out other DeepRoot projects in the Washington D.C. area by reading our case studies here, here, and here.