Wembley Park's heritage began in 1792 when it gained its name from landscape designer Humphry Repton. Since then its size and closeness to central London has made it the natural location to hold large-scale and nationally significant events. Wembley Way the approach to the home of English football, was built by prisoners in 1948 for the Olympic Games. Fast forward to 2018 and a £3 billion development project to include 7,000 new homes, a 7-acre park and 8,640 new jobs is underway for completion in 2027.
With new buildings constructed on both sides of Wembley Way the original trees and old memorabilia stalls were removed and replaced with 38 new trees, consisting of 18 different species using 900 DeepRoot Silva Cells forming an "Avenue of Champions" on opposite sides of the pedestrian walkway.
Managing stormwater along with the health and survival of trees throughout this multi-year development process, was at the forefront of a successful project for the developer, Quintain. To manage the stormwater a separate attenuation tank was installed down the middle of Wembley Way. The sheer scale and complexity of this project required a flexible long-term tree growth solution around numerous underground utilities. Silva Cells were the number one choice to promote healthy tree growth and provide a safe pedestrian walkway for the 9-million visitors each year.
At Wembley Way the Silva Cell was specified by Gross Max the Landscape Architect and installed by Volker Fitzpatrick. They required a flexible solution that would allow them to easily work around the many utilities and footings at the project. It also provided them with the ability to work in stages and for the stadium to remain open to the public for concerts and events during construction. Furthermore, it allowed the tree planting areas to the completed a couple of months prior to planting, which allowed them to plant at the appropriate time for healthy tree growth and within the project timeframe.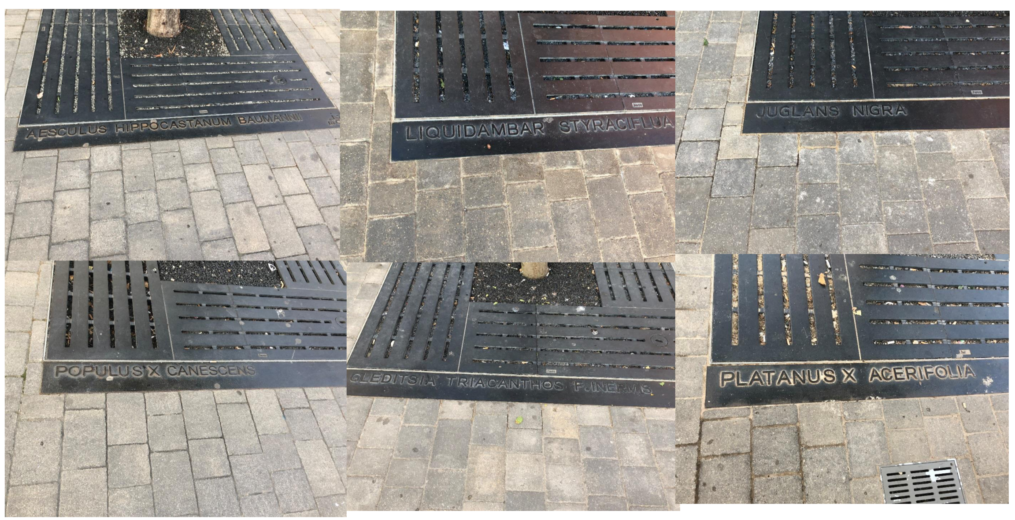 If you would like more information about this project, please email us as [email protected].