Silva Cell adds Legacy Trees at Bomber Command Memorial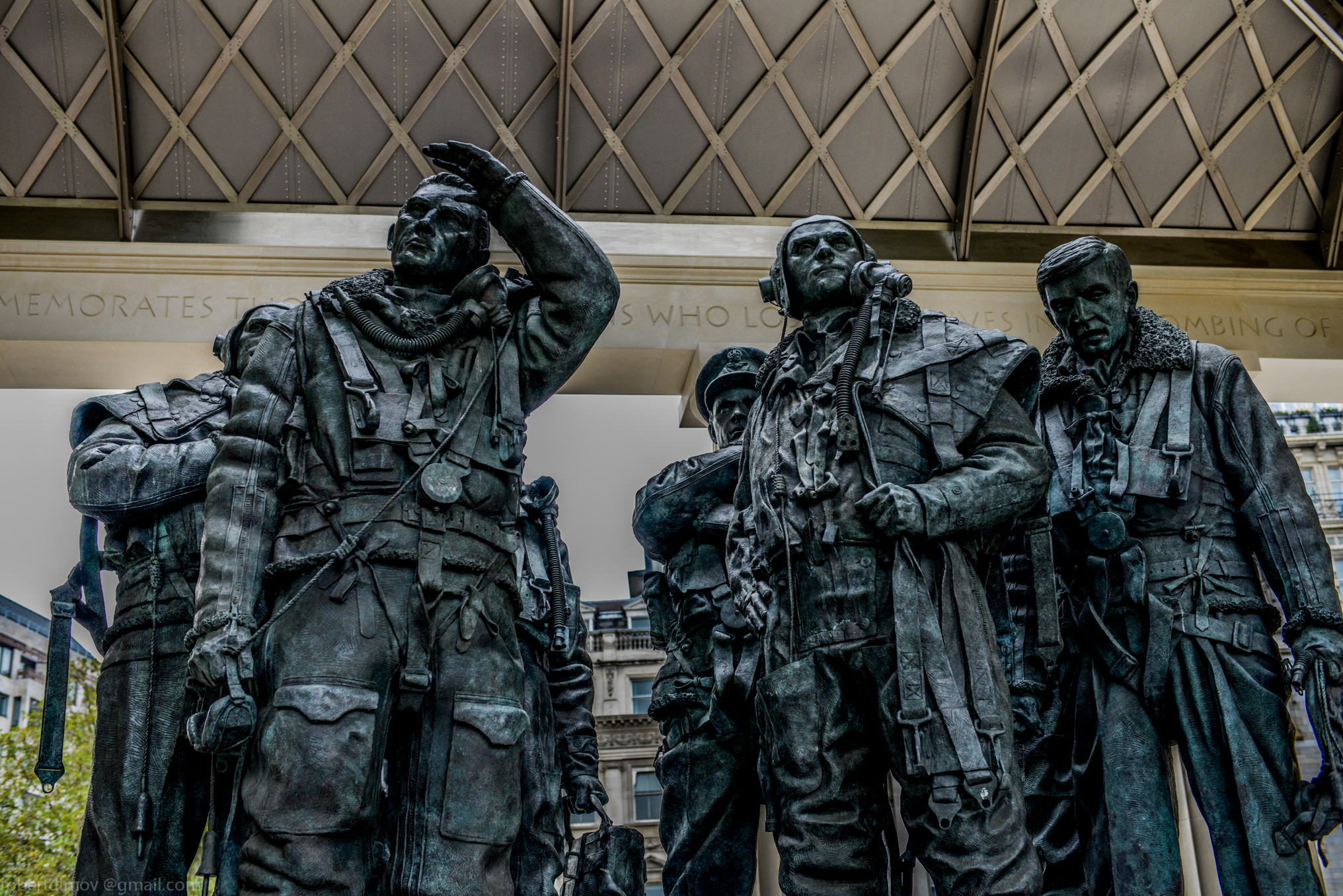 Installation Summary:
Number of Silva Cells: 88 Silva Cell 1
Amount of Soil volume per tree: 15m3 soil volume per tree
Number of trees and type: 2, London Plane (Plantanus acerifolia)
Type of Project : Street Scape, Landmark, Memorial
Application Type: Municipal government
Project Designer: Liam O Connor
Project Contractor: Gilbert Ash 
Stonemasons: S McConnell & Sons
Sculptor: Philip Jackson
Installation Date of Silva Cells: March 30th, 2012
Project timeline: 2011-2012
The Royal Armed Forces (RAF) Bomber Command Memorial stands in the northwest corner of London's Green Park, steps from Buckingham Palace. Commemorating the 55,583 aircrew who died flying Bomber Command during WWII, the memorial was officially opened by Her Majesty Queen Elizabeth II on June 28th, 2012, with thousands of surviving veterans and relatives from around the world in attendance.
The memorial's centerpiece is built of Portland stone, with a bronze, 9 ft (2.7m) sculpture of seven aircrew members. The plinth of the memorial has an inscription with the text, "Freedom is the sure possession of those alone who have the courage to defend it." The roof is made of a stainless steel diagrid representing the fuselage of a Lancaster bomber, and the lining sheet is made of aluminum recovered from a crashed bomber. The roof is inscribed with the words "Per Ardva ad Astra", the official motto of the (RAF) meaning, through adversity to the stars.
The memorial also includes green infrastructure in the form of two London Plane (Plantanus acerifolia) trees that were incorporated into the design. The memorial designers, Liam O'Connor Architects and Planning consultants sought a lasting and majestic presence to their design. The trees complement the surrounding Green Park, and like natural guardians, the trees provide separation and border between the busy road and the memorial, enhancing a sense of place.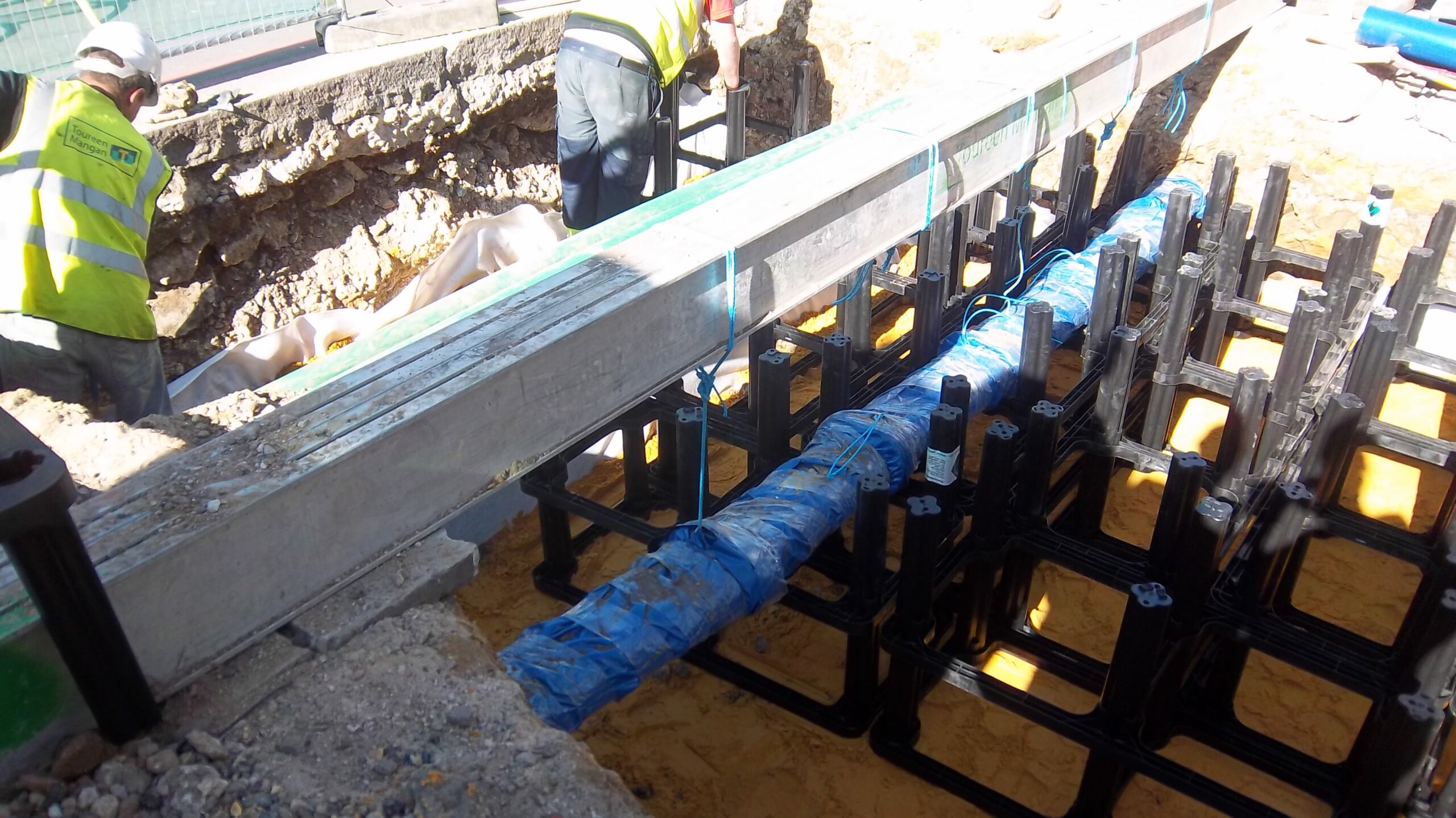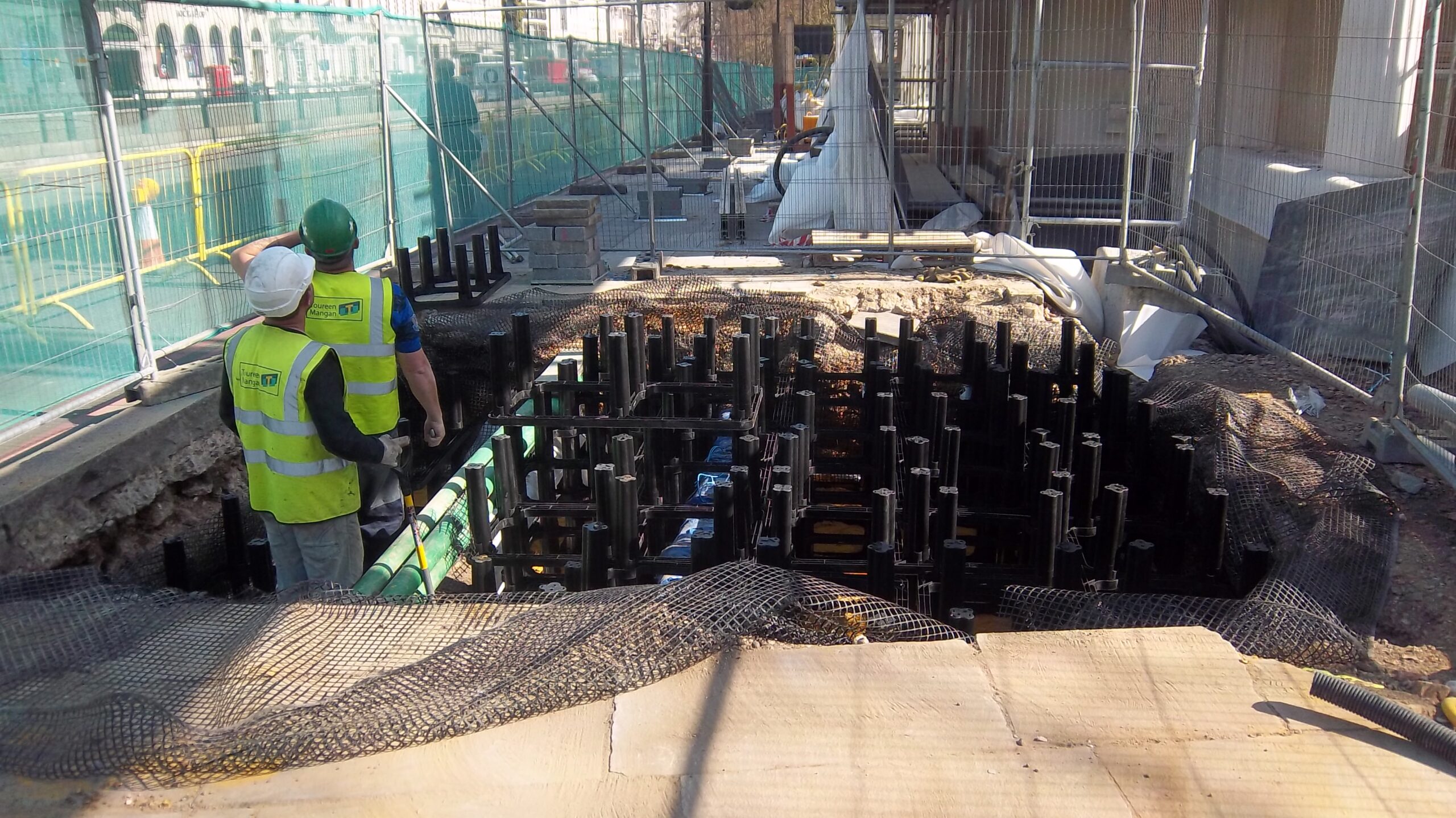 During construction 88 Silva Cells providing  30m3 soil volume were installed to ensure longevity and support of the two London Plane's that are directly in front of the memorial.
Westminster City Council recognised that the unique placement of the trees, between a memorial and busy Picadilly Road, a major thoroughfare in central London, would need substantial volumes of lightly compacted soil to help ensure the trees would achieve maturity. DeepRoot Silva Cells were instrumental in providing the London Planes the volume they need to grow large and strong. Simultaneously the Silva Cell's accommodate below-grade gas and utility services.
Today the Memorial attracts thousands of visitors annually. See a video of the 2012 commemoration, here.