Plaza in Texas Installs Silva Cells for Soil Volume, Utility Work-Around, and Hardscape Support
San Jacinto Plaza in Rockwall, Texas, plants seven new trees with help from DeepRoot Silva Cell system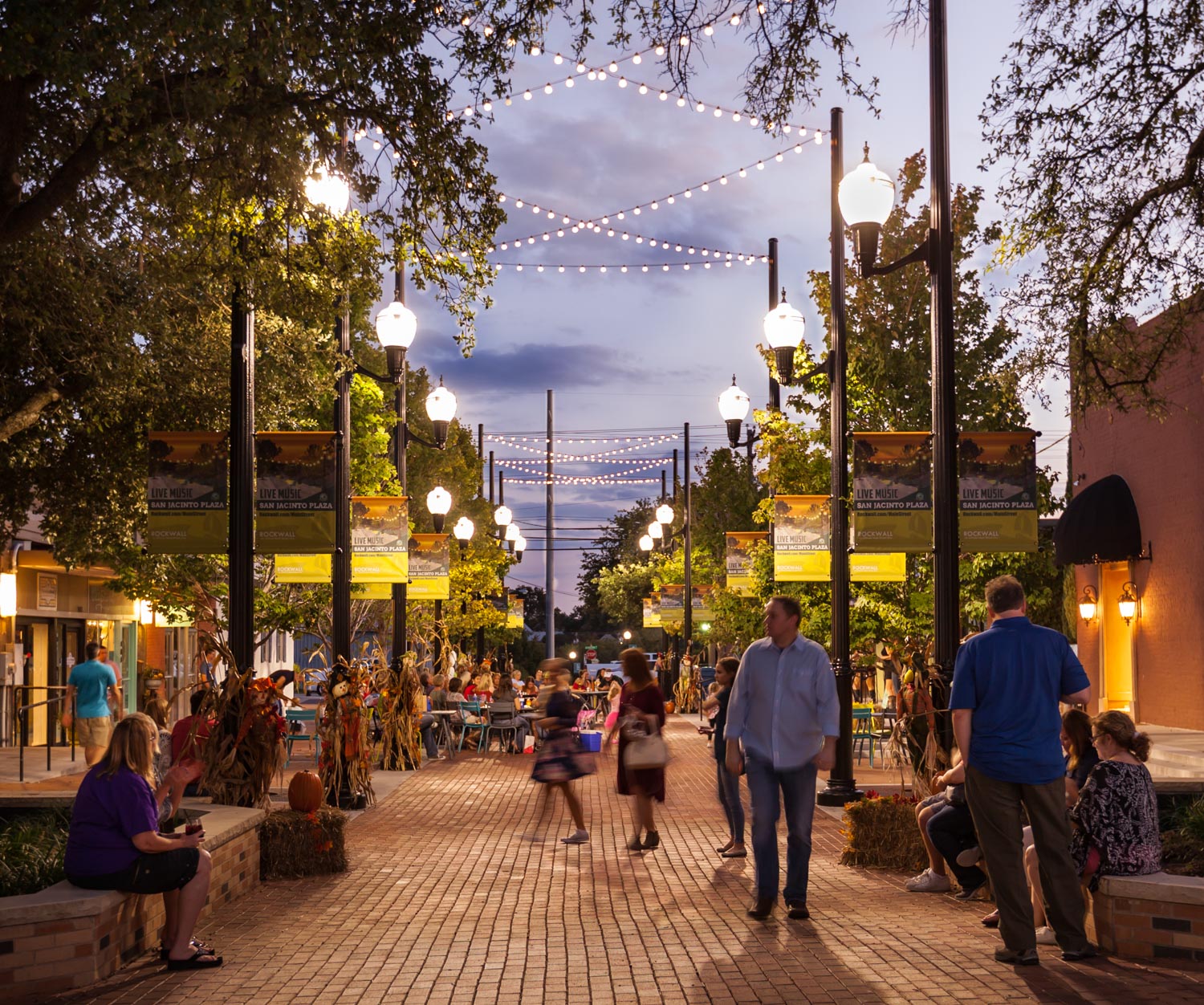 Overview
In an attempt to breathe new life into its historic downtown district, voters in Rockwall, Texas, approved an $8.625 million renovation initiative in the early 2000s. Improving connectivity with sidewalk enhancements and pedestrian-friendly roads was a top priority, as well as addressing outdated sewer and utility networks below ground. San Jacinto Street was among the most important corridors in line for renovation, transforming from a one-way road to a pedestrian plaza, complete with retail shopping and musical events. The DeepRoot Silva Cell system was installed in 2014 under the road's new red brick hardscape, providing versatility for underground utilities, support for both foot traffic and occasional vehicle deliveries, and uncompacted soil for the seven new plaza trees.
Installation Summary
Number of Silva Cells: 260 (1x)
Amount of Soil Volume Per Tree: 371 ft3
Number of Trees: 7
Type of Project: Plaza, Municipal/Government
Project Designer: La Terra Studio Inc.
Project Contractor: Hill & Wilkerson
Installation Date of Silva Cells: August 2014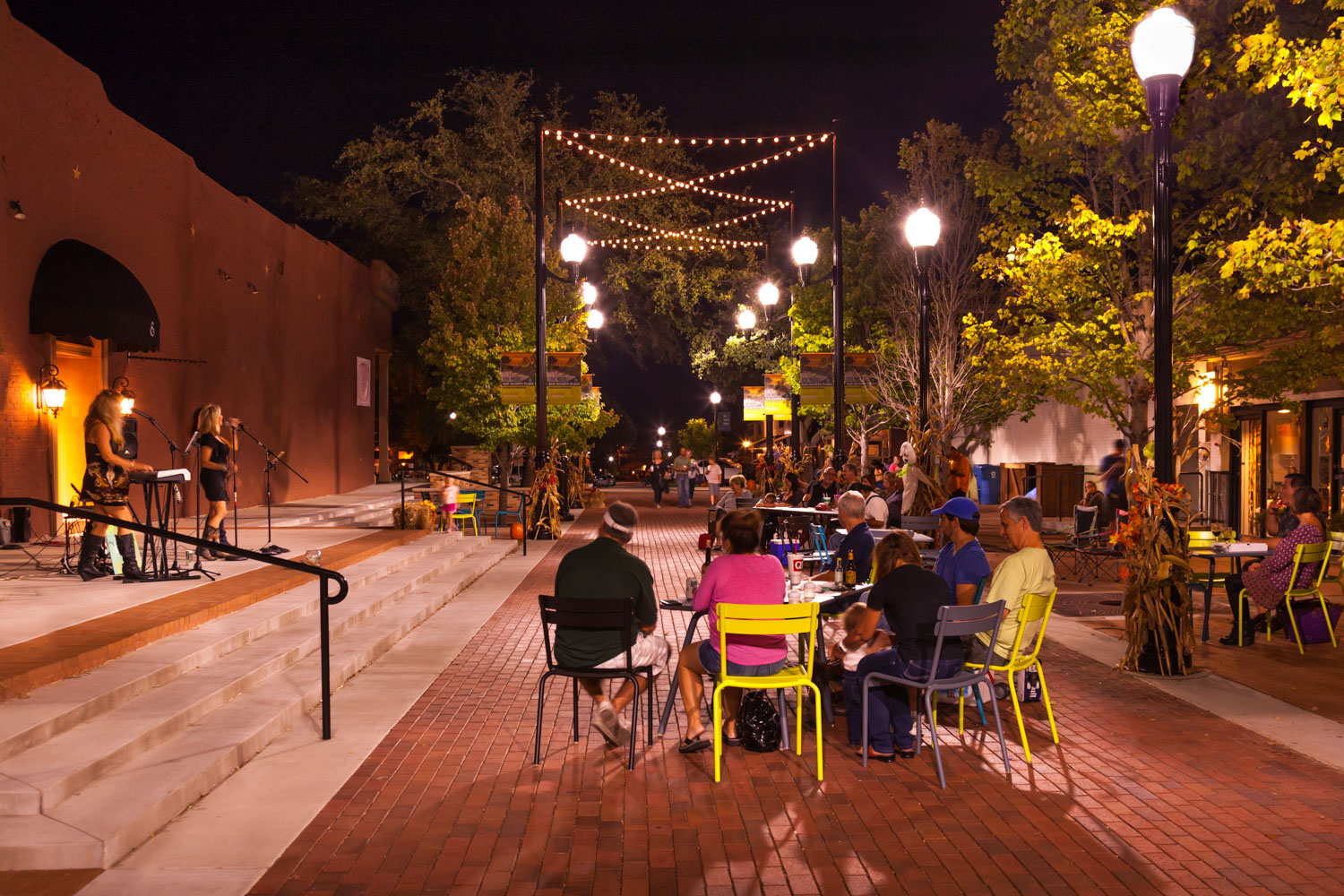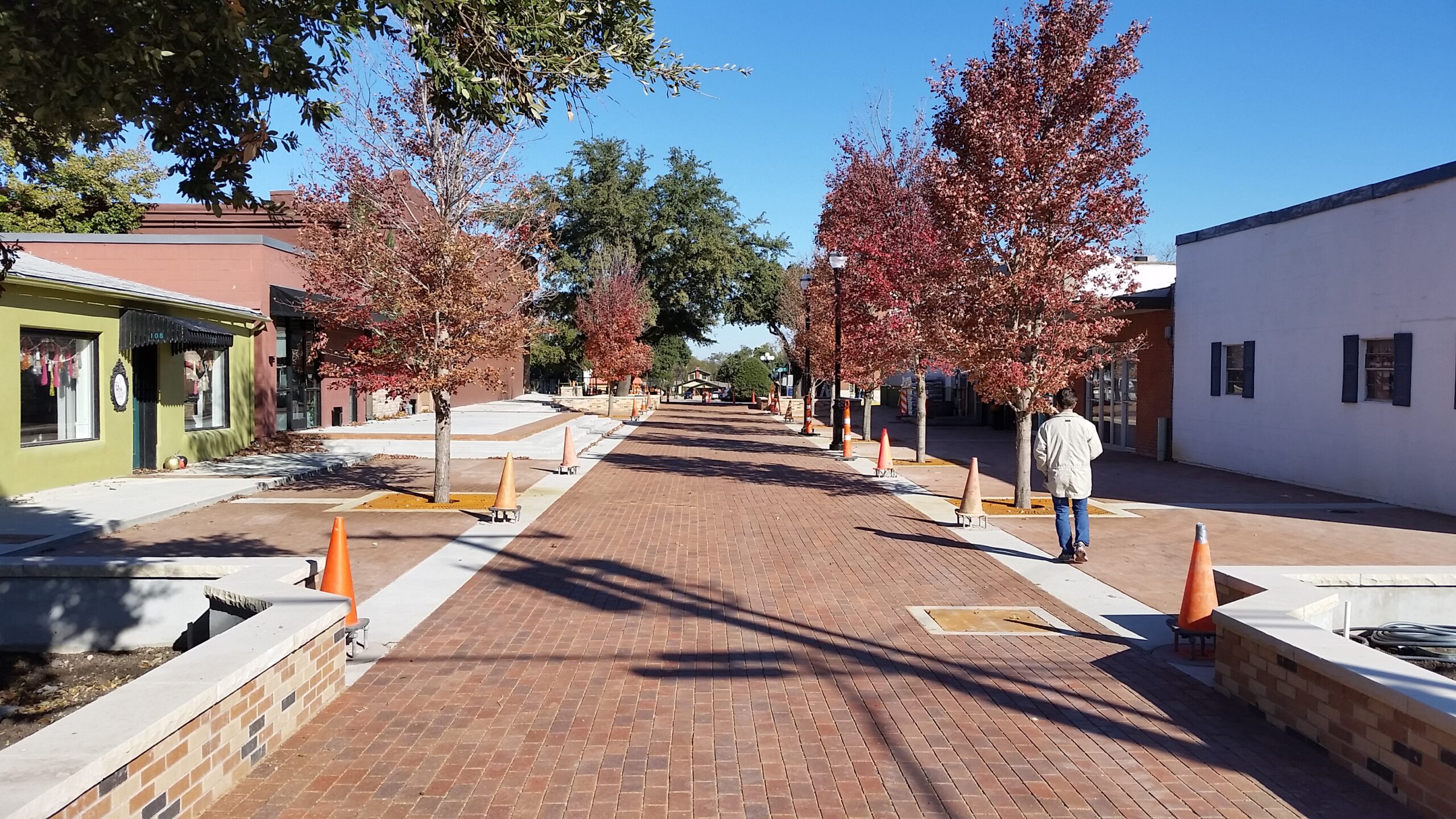 The Project
A northeastern suburb of Dallas, Rockwall features a quaint downtown area with a lineage dating back to the late 19th century. In 2004, voters approved a plan to reinvigorate the area, and the subsequent implementation plan created in 2010 addressed specific problems with existing design and infrastructure, including accessibility, pedestrian scale, and current sidewalks.
Rockwall followed the National Trust Main Street Center four-point approach to revitalizing downtown areas: organization (build partnerships), promotion (promote a positive image of the district), design (a focus on buildings and infrastructure), and economic restructuring (identifying new market opportunities). La Terra Studio was hired to spearhead the design plans, coordinating with the Texas Historic Commission.
The first phase of the project, addressing area parking, began construction in October 2013. The second phase, kicked off shortly thereafter, addressed broader issues of connectivity in Downtown Rockwall. One of the top priorities during this phase was the transformation of San Jacinto Road, between Washington Street and Rusk Street.
As summarized by Landscape Architect Magazine's profile on the project, "The 100 block of San Jacinto Street was transformed into a pedestrian plaza. The short midblock one-way street contained 25 angled parking spaces. Early in the downtown master planning the block was identified as a central gathering space between the buildings. La Terra Studio implemented this vision with a small stage, moveable tables and chairs, festoon lighting, seat walls and the preservation of three large live oak trees."
La Terra also chose to add new plaza trees: nine "October Glory" maples. The DeepRoot Silva Cell was specified as a way to provide these trees with an uncompacted soil volume environment while also supporting the new pavement above.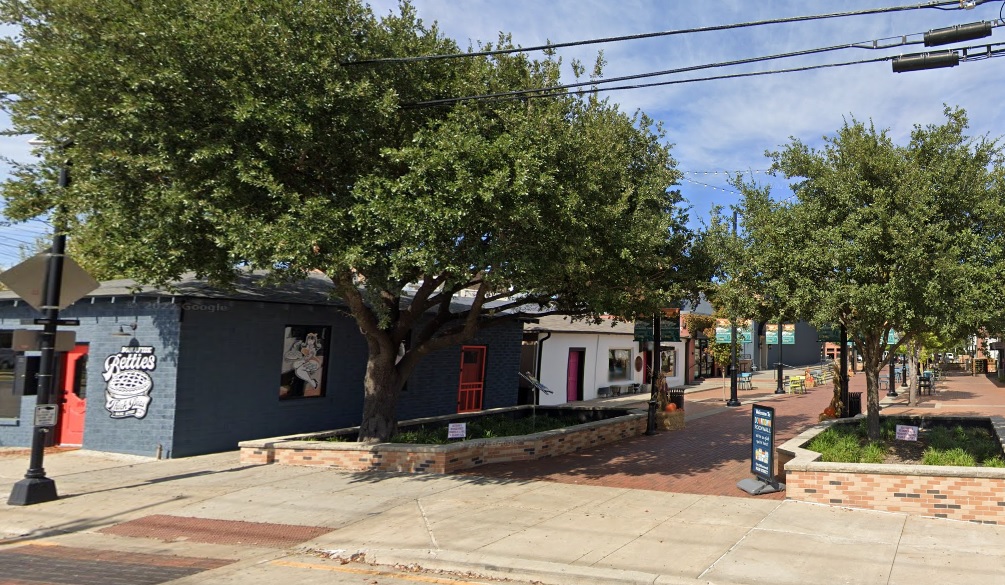 DeepRoot Silva Cell Success
Again as observed by Landscape Architect Magazine, the "best chance possible for these large trees to flourish in this urban environment [was for] the design team [to create] root zone areas in line with the trees using DeepRoot Silva Cell system." This is exactly what La Terra did, utilizing 260 (1x) Silva Cell frames to provide approximately 370 cubic feet of soil volume for each of the seven new plaza trees.
In addition to helping the new trees grow to healthy maturity, the Silva Cell system's flexibility made it an accommodating conduit for nearby utilities and light poles. Likewise, the new red brick hardscape above required a supportive foundation, not only for the pedestrians and community gathering events but also for the occasional delivery vehicles who supply area businesses — and the Silva Cells serve this need as a suspended pavement system, supporting the weight of the new paving above.
The downtown area has experienced a boom in both foot traffic and business operations since the renovation, transforming into a destination for Rockwall residents and visitors. DeepRoot is excited to continue monitoring this tree-lined plaza as the years go by.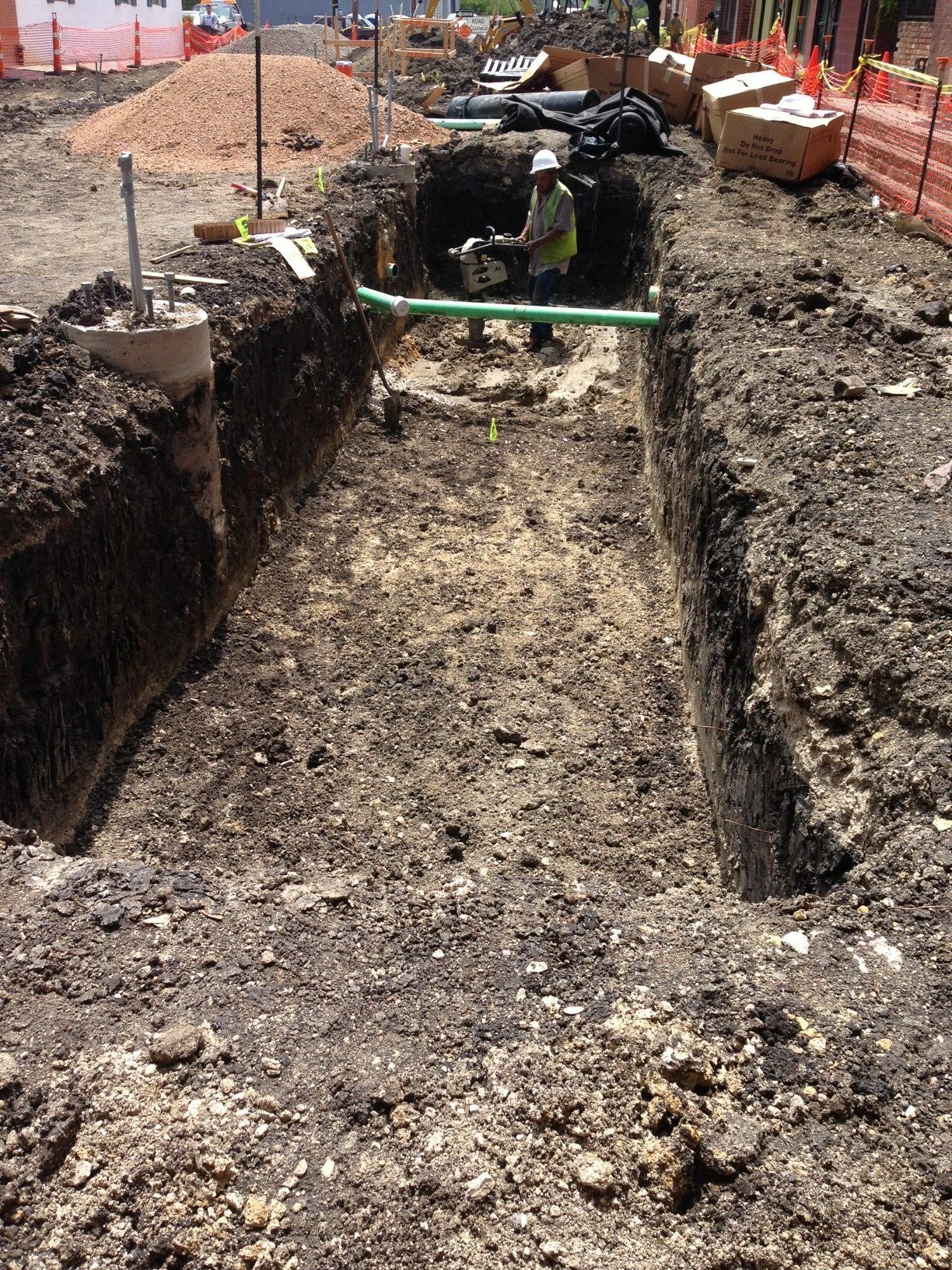 Project Awards
-Texas ASLA Merit Award Winner
Additional Resources
For more DeepRoot projects in the Dallas area, check out our case studies here and here.