Pretreatment is a recommended part of any Silva Cell stormwater application. Inflow can enter the Silva Cell system directly from a pretreatment device — this may include a proprietary system or small engineered pretreatment area.
It's important to recognize that government and municipal preferences are the primary consideration. There are many strategies to choose from; non-proprietary options include four-bay/double catch basins, vegetative strips, and catch basins with sumps. Proprietary solutions vary based on products available in your region (see below for more information).
Non-Proprietary Solutions
Vegetated Strip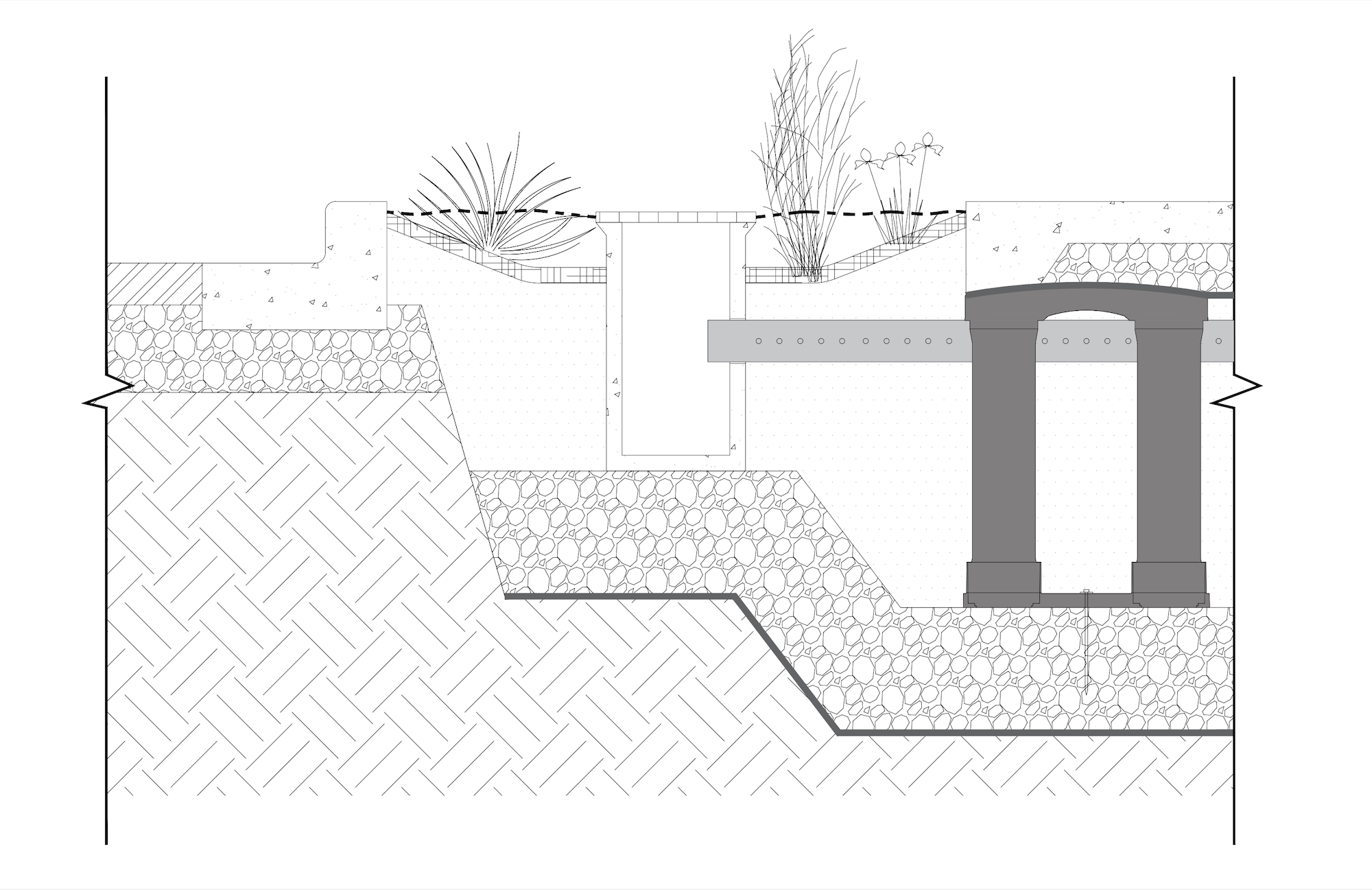 Sump Example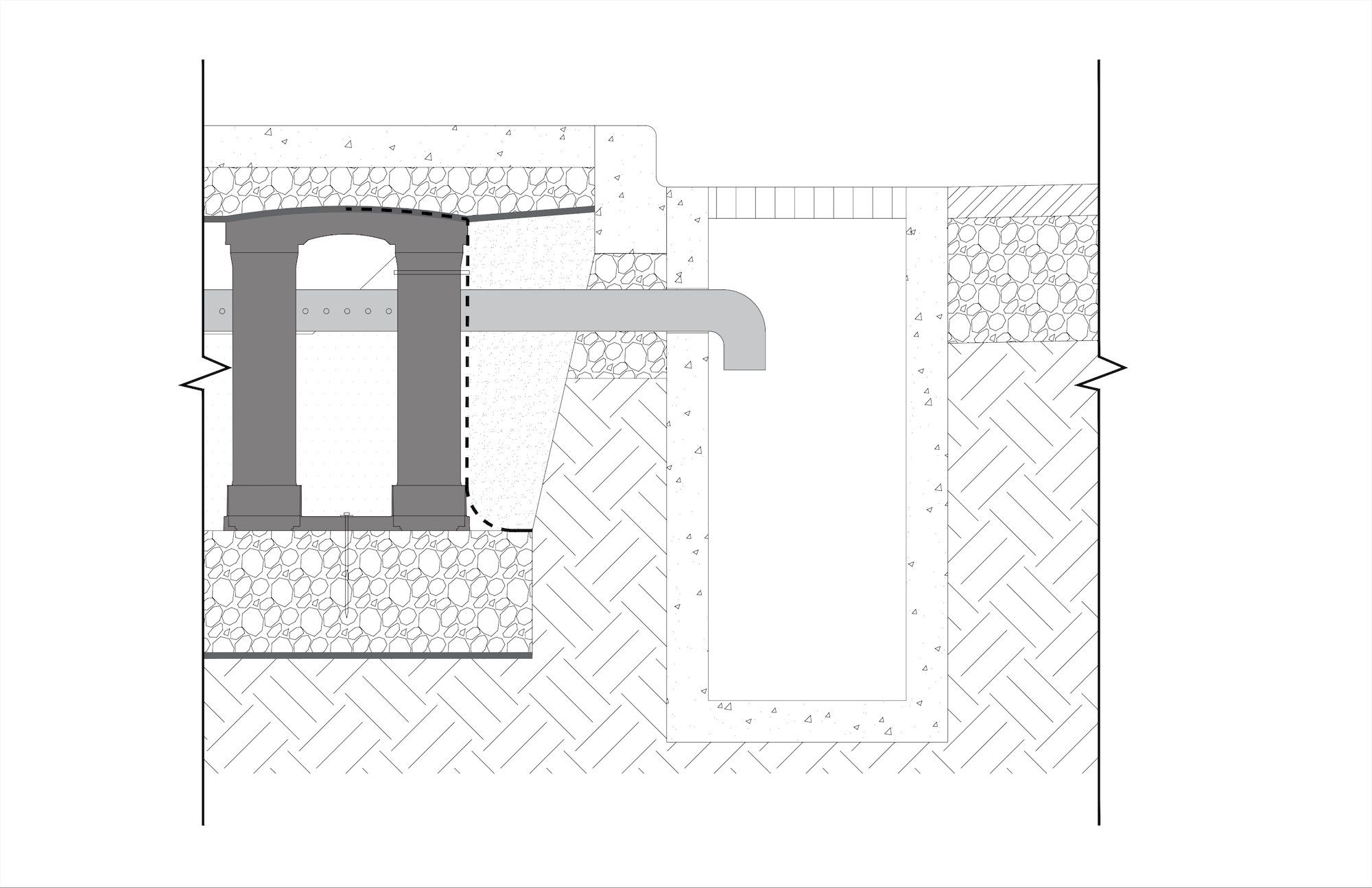 Proprietary Solutions
These are just a few examples of proprietary pretreatment solutions; there are many additional options on the market.
United States
Canada