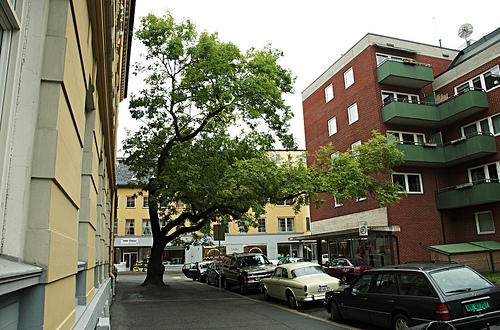 The Sustainable Sites Initiative (SITES) pilot program has officially launched!
The SITES program is similar in structure to the better-known LEED system. The pilot version of the SITES rating has 15 prerequisites and 51 credits, and applicants are eligible to earn up to 250 points and be assigned one of four certification levels. SITES has been called "LEED for landscapes," according to ASLA CEO Nancy Somerville, and is intended to provide the same support, focus and relevance to the role the landscape plays in development considerations.
According to Environmental Building News, "SITES emphasizes preserving intact ecosystems whenever possible and requires that projects use 50% less water than established baselines; points are available for higher water savings as well as for managing stormwater on site" along with a host of other sustainable design practices (including use of native species, materials with low environmental impact, high percentages of recycled content, and more).
I know there are a lot of (rightful) criticisms of the LEED system, so it's a mixed bag to say something like, "I hope SITES has the same success that LEED has had!" HOWEVER, having said that, I think most people can agree that LEED has done a tremendous job raising awareness of the role that building materials, products and systems play in a healthy and sustainable built environment. Perfect it isn't, and the "greenest" building is still and will remain the one that is never built in the first place. Nonetheless, the landscape remains an emotionally moving and environmentally significant part of site development that is consistently undervalued from a ecological standpoint, and in that respect I am very eager to see what the SITES system brings to the table.
The Silva Cells will be used at a SITES pilot project by Casey Trees in Washington, D.C. — but more on that in another post.
SITES, a collaboration between the American Society of Landscape Architects, the Lady Bird Johnson Wildflower Center at the University of Texas-Austin, and the U.S. Botanic Garden.
(Image via megafon)