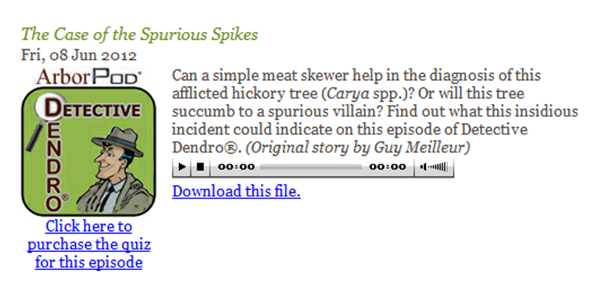 If you're an aspiring tree nerd like me, you might enjoy the short "Detective Dendro" podcasts from the International Society of Arboriculture. 
These short episodes chronicle the diagnostic adventures of Detective Dendro and his sidekick, Codit. They're sort of hilarious and theatrical, which I love about them. They definitely don't seem to take themselves too seriously – and maybe you'll even learn something!
For folks looking for CEUs, you can purchase quizzes for each episode. A passing grade will earn you 0.5 credits.