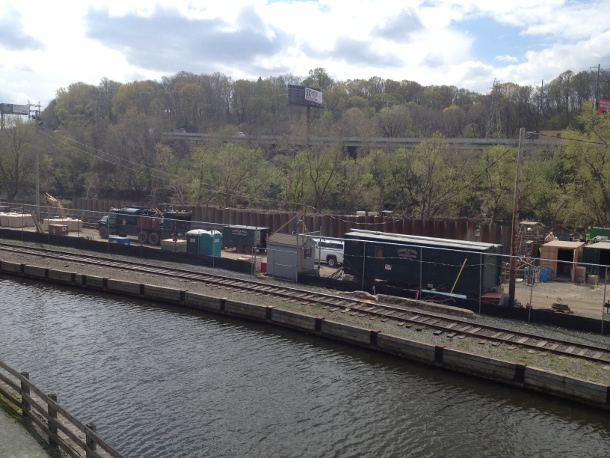 This picture is of the Venice Island Recreation Center, in the Manayunk neighborhood of Philadelphia, PA.  The island sits between the Manayunk Canal and the Schuylkill River and between the Lock and Cotton Street. And in about three months, Silva Cells will be installed here. It will be the first usage of this product by the Philadephia Water Department.
Once completed, the Venice Island Recreation Center will actually sit atop a large water storage facility, which is designed to hold the run off from the 100 year storm event from a multiblock area. The Silva Cells will hold water from the rec center building and the parking lot before it enters the tank, thereby capturing the 90% rain event for the smaller catchment area.
You can read more about this project on Naked Philly.