Update!
We are happy to report that the tree has a new home in San Diego's world renowned, Balboa Park!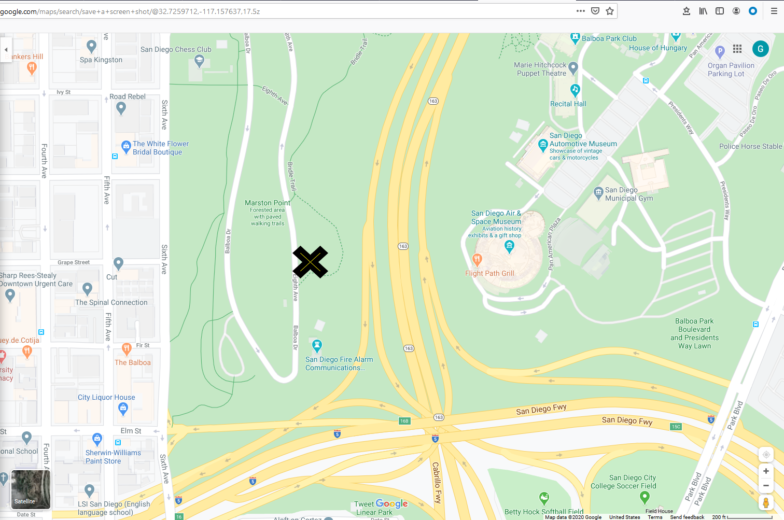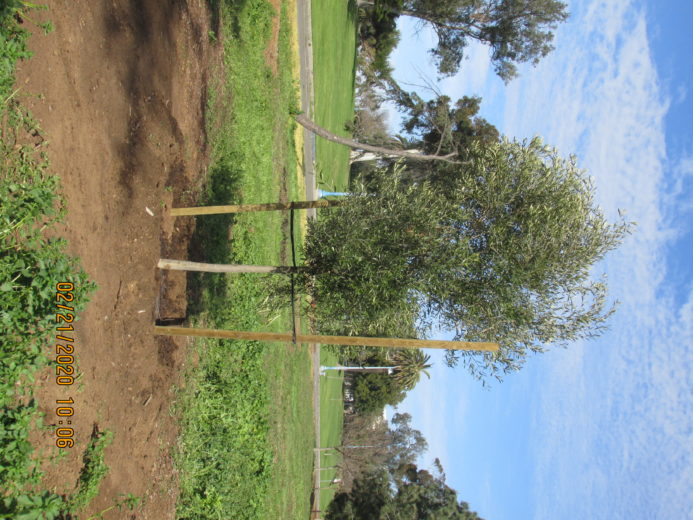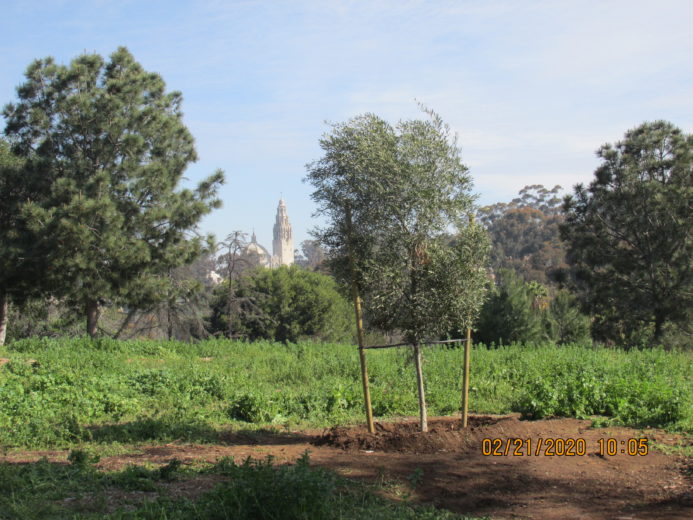 ————————-
Starting the New Year with a realistic resolution isn't always easy, especially when the pressure of not just a new year but a new decade is upon us. Lifestyle habits such as diet, exercise, and self-development goals are ripe with enthusiasm during these short winter days. Often, we make resolutions and goals that are not always realistic, achievable, and can tend to slowly fade away. DeepRoot made a goal back in November that we are excited to announce as already coming true.
After the ASLA show in November, we needed a permanent home for the star of the show: A healthy, 15 ft, Olea europaea (olive tree). The question remained, who and how would DeepRoot get this tree safely into healthy soil when the show ended?
Thanks to on the ball coordination from our own, Pavitra Rammohan, we had a safe hand-off of the Olive tree once the show wrapped up. Our longtime Landscape Architect partners, The Office of James Burnett (OJB), who also attended ASLA 2019, assisted DeepRoot in both finding a home for the tree and delivering it safely to its next destination. The tree went from a loud, fluorescent lit showroom (ASLA 2019) to a tranquil nursery in San Diego's world renowned, Balboa Park. The 1,200 acre park is home to a diverse set of gardens, kid's playground, 19 walking trails, and the iconic San Diego Zoo. Among the 19 trails, West Mesa Trail, was selected as the destination for the tree by the City of San Diego Parks and Recreation Department. By the end of January the resilient tree will go from the nursery in Balboa Park to the soils of West Mesa Trail in Balboa Park, where it will remain Deeply-Rooted. We can all take in a breath of fresh air; the tree has a home.
Resolutions, new lifestyles, habits, and executing projects out the door can all be quite overwhelming at the start of the new year. Resolutions are hard but when we take a step back to remember small acts of giving, partnering with like-minded groups, and share the common goal of healthier people and planet, it all seems much less overwhelming and much more empowering and exciting.
A big thanks to the coordinators at OJB, The City of San Diego Parks and Recreation, and DeepRoot's Regional Manager Pavitra Rammohan for getting this tree in the soil safe and sound. Way to ring in 2020!
What are some of your resolutions? What are some of your organization's resolutions? How will you help in planting more trees this year, or in this new decade?
Happy New Decade!