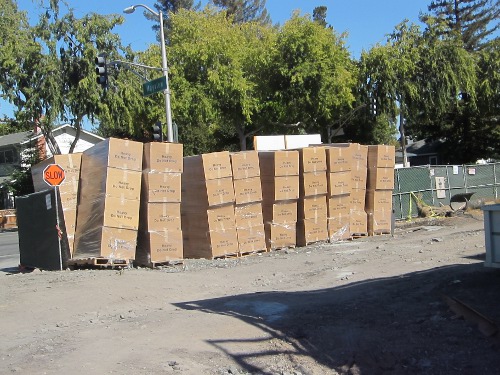 Last week Graham and I stopped by a Silva Cell installation as it was going in to the ground at Mitchell Library and Community Center (3700 Middlefield Road, Palo Alto, CA).
This parking lot application will be used to grow trees and manage stormwater on-site. The Cells are in seven different spots across the parking lot, and go three deep in each area. In total, 14 trees will have access to the shared soil volumes created by the system.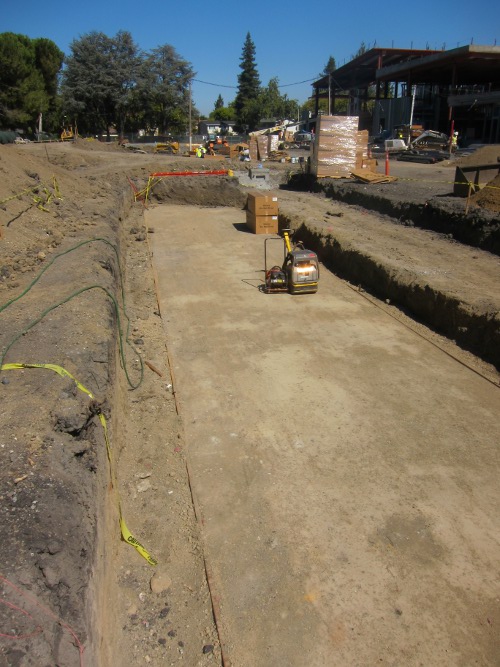 Park West, the landscape contractor, did a great job. Pat, our installation coordinator, kept saying, "This is the most level base I've ever seen!" (Having a level base is important for ensuring that the decks snap on to the frames easily.)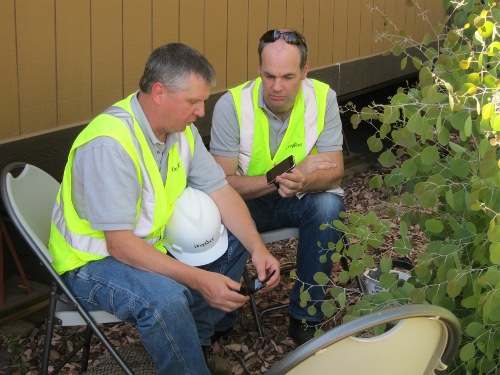 Of course, the installation wasn't without wrinkles (they rarely are). Pat and Graham had to have an impromptu conference call with Peter MacDonagh, our Director of Science + Design. This was pretty much the only spot of shade we could find… it was scorching out there. Also, check out the beautiful silver dollar gum tree on the right.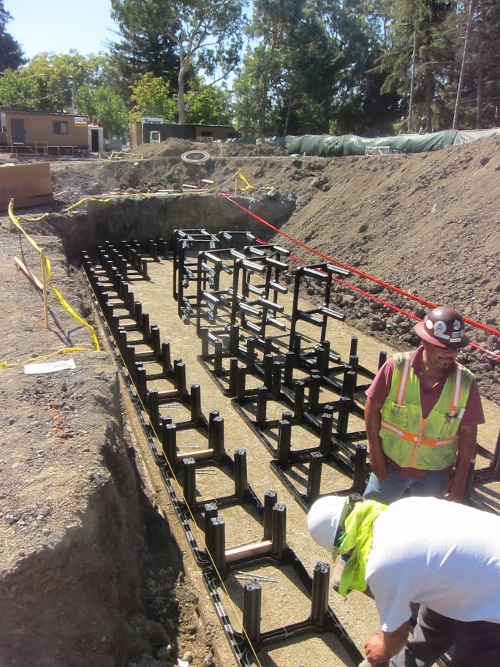 Efrain, the foreman, was extremely capable. He taught Pat some construction Spanish for future jobs in California ("Pala! Pala!").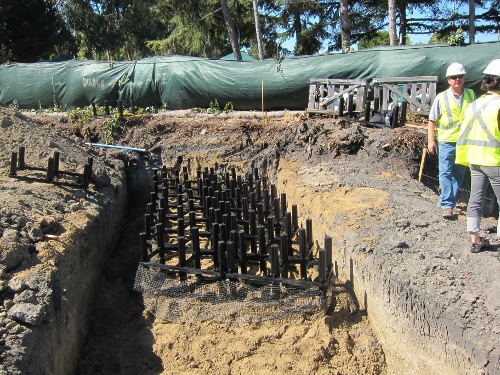 You can see more photos of this installation on our Facebook page.
Installation: Park West
Design: Gates & Associates