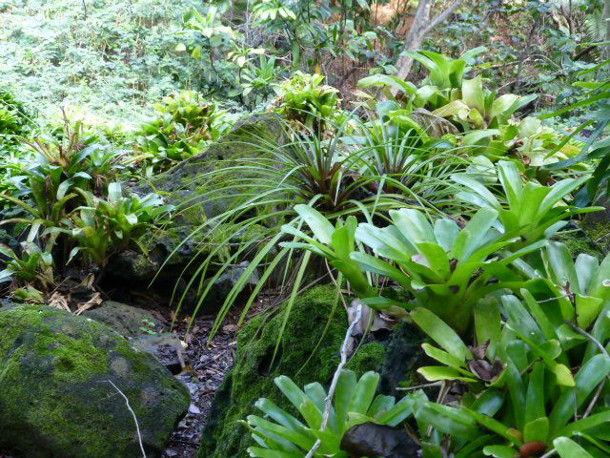 Are you a plant nerd? Don't be ashamed, you're not alone, and there's a place for us: Kaua'i, The Garden Island. Here, a few highlights from my recent trip there.
We first visited the Na 'Aina Kai ("lands by the sea") Botanical Garden on the north shore. This 240-acre garden contains over 90 bronze sculptures throughout the property. Visit only by guided tour ($35-85). We walked through manicured gardens, a forestry plantation, "wild" (maintained) forest and the beach.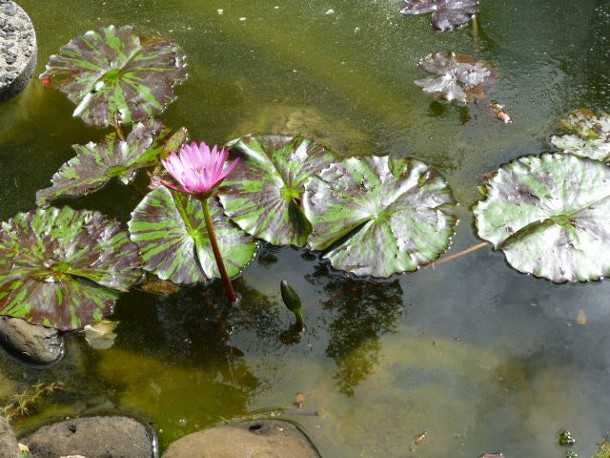 Go to Na'Aina Kai for the beauty, not the science. There were hardly any signs identifying plants. Our entertaining docent knew no Latin names and only some common names. Perhaps botanical science is not over-emphasized in docent training. Or maybe most visitors are unconcerned – when one lady in our group asked what kind of tree we were looking at, he answered, "I don't think anyone has ever asked me that before." Bring your non-plant nerd companions here, if you have any, and just relax – feast the eyes.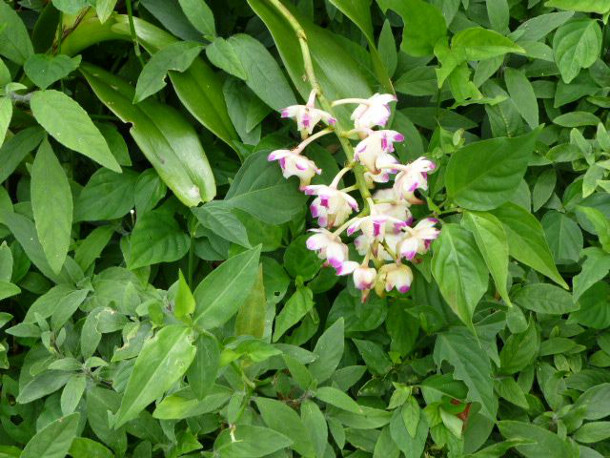 The National Tropical Botanical Garden (NTBG) has a large property on the south shore containing two gardens, the Allerton and the McBryde. On Mondays, you can volunteer there for 2 hours in the morning, be part of a potluck lunch, and go on a hike in the Garden. Highly recommended for plant nerds!
I got lucky with light duty weeding and cleanup in the nursery greenhouse with a bunch of nice folks.  A highlight was bringing some dead plants to the manager for disposal and learning that one of them (Brighamia insignis) was actually still alive, and how to look for live buds. Illogically, this made me as happy as if I'd personally brought it back to life.
I'm pretty sure that I ate my first breadfruit (Artocarpus altilis)at the potluck.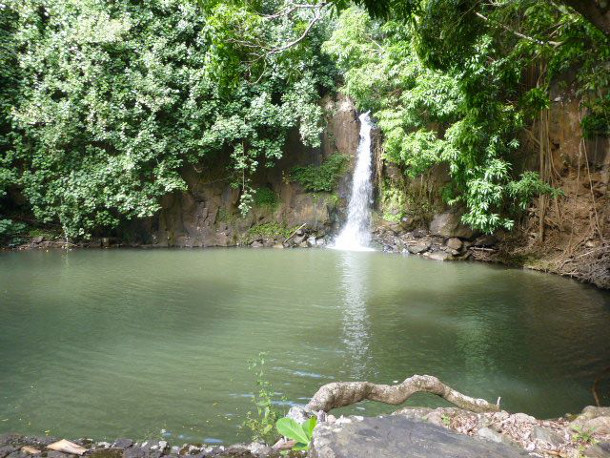 The hike in the McBryde Garden included a path closed off to visitors, featuring a picturesque waterfall.
Also part of the NTBG, Limahuli Garden is near where the road ends on the north side. This small demonstration garden is well organized with excellent interpretive signs – plant names and more. For $15, take a self-guided tour and get a very nice illustrated booklet. The path is a 3/4-mile loop you can do in flip-flops, although there are a lot of steps. Each section represents a different part of Hawaii's horticultural history.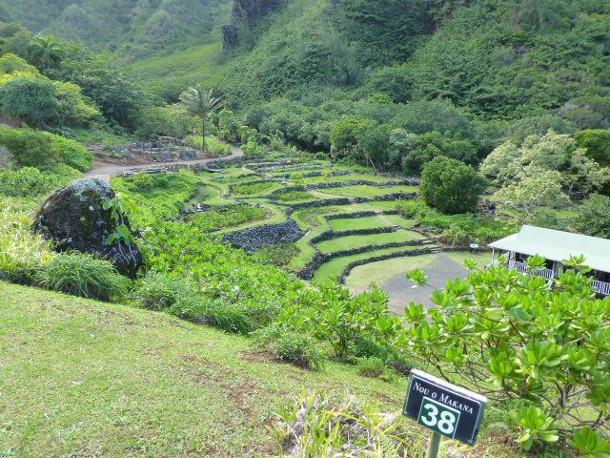 Start at a 700-year-old terraced garden, once used by native Hawaiians to grow food, including taro, sweet potato and other "canoe plants" brought by Polynesians to Hawaii. As you climb up, the next section features plants, such as pineapple, introduced during the "plantation era." After moving through a native forest (and archaeological site) and an invasive forest, view the ocean from the Whale Walk, and descend back to the beginning.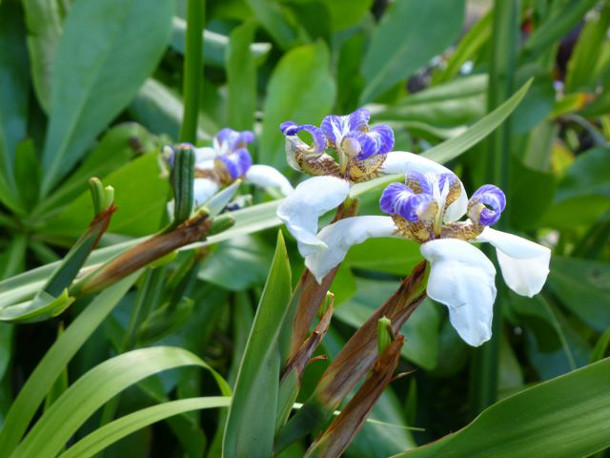 There wasn't near enough time to see everything, but I hope to return and nerd out some more! For more pictures and more fave plants and places, visit the Arborism blog.
All photos by Ellyn Shea except where noted
Ellyn Shea is a consulting arborist and garden educator in San Francisco. Photos are from her personal collection.