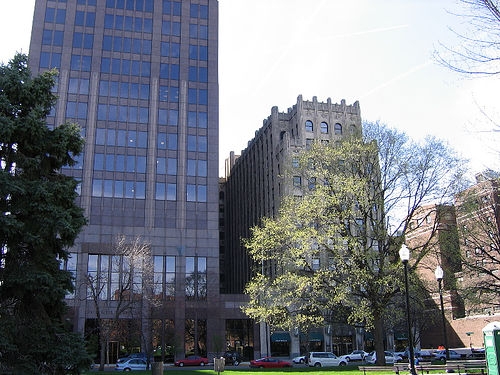 I happened upon this great summary from the Davey Resource Group summarizing the benefits that the state of Indiana receives from their street trees. The report can best be summarized this way: "Statewide, street trees provide Indiana approximately $79 million of annual economic and environmental benefits."
First of all, that is awesome. It goes without saying, but let's say it anyway, because we live for stuff like this.
It's a short report (just two pages!) but I'll summarize the cost breakdown of benefits here:
Aesthetic/other: $41,009,739 (52%)
Stormwater: $24,144,485 (31%)
Energy: $9,703,847 (12%)
Air Quality: $2,820,721 (4%)
CO2: $1,158,214 (1%)
23 communities were were involved in this project; the results were then used to estimate the benefits on a statewide level. It's important to note that the polled communities had variable populations, demographics, tree care expertise, and urban forestry budgets. The report notes that "They also represent a broad range of urban tree resource extent and benefits."
For a list of the specific communities that were studied and the cost breakdown for each of the above categories on a town-by-town basis, check out the full report.
(Image: University Park in Indianapolis from netmonkey)