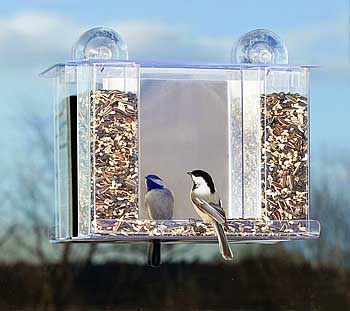 Switching gears here for a sec — it being Friday and all — I really need advice about getting birds to come to my window-mounted bird feeder.
I like birds, but the original impetus for getting a bird feeder was actually my cat. My indolent roly poly indoor kitty really needed some mental stimulation during the day when I'm away at work, so I bought this feeder (which came highly recommended by one of my friends). I stocked it with birdsong food — sunflower seeds and more — as well as high-quality treats like peanuts and even suet (bleh).
So what happened?
Let me tell you what didn't happen: birds coming to the feeder. NOT ONE SINGLE bird has come here. And it's been up for months! It's awful; I feel like the universe hates me. I have even piped birdsong out of the window to try to entice them over. Most recently, I bought a fake goldfinch (from a company called, chillingly, "Touch of Nature") to attach to the feeder and use as a decoy. Even if they don't think it's another bird, perhaps the birds will come over just to investigate what the weird creature is.
Readers, I appeal to you. I hear birds out on the street, so I know they're there. What else can I do to get birds to come to my feeder?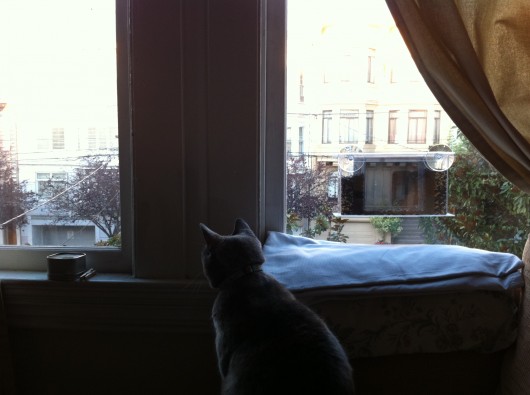 Images: Duncraft and Leda Marritz