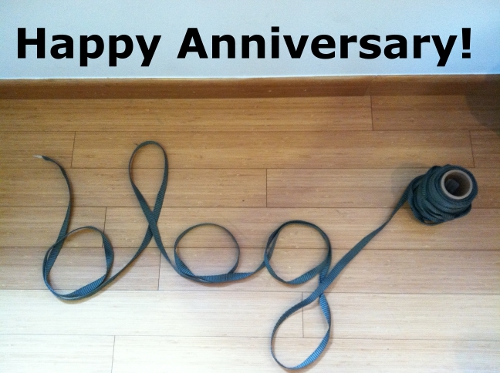 A year ago today we had our first blog entry. When I began this blog, I wasn't sure how much we had to say on regular basis. 150-plus entries later, it turns out that that's not usually a problem.
We've learned quite a few things along the way, some of which I probably could have discovered by buying Blogging for Dummies, others which we've just figured out the old fashioned way. Here is a small sample of what we've found:
– Pictures are a critical part of telling the story
– We are opinionated
– Graham has difficulty writing blog entries and holiday cards
– ArborTie is useful for writing things out in the lost art of cursive.
Thanks for reading! We hope you'll continue coming back.