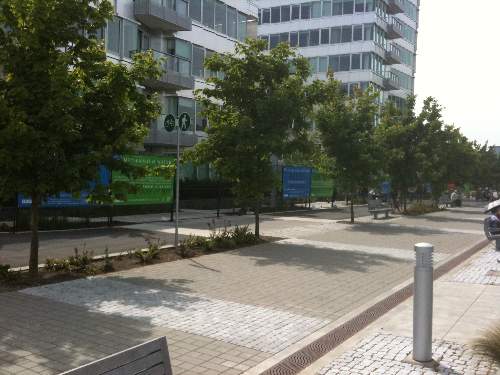 2010 is most definitely winding down, but there is still plenty to do before we all mentally check out for the holidays. Herein, a round-up of DeepRoot events through the end of the year.
GreenBuild International Conference & Expo
Nov 16-19, 2010 in Chicago, IL
McCormick Place, West Building
Booth# 1089
In addition to exhibiting, will also be leading a session: "A Forest Runs Through It: International Overview of Innovative Case Studies That Show The Range and Magnitude of Benefits Possible With Urban Trees." Peter MacDonagh, the Director of Science + Design for The Kestrel Design Group, Jim Urban, FASLA, and Peter Schaudt, FASLA, FAAR, of Hoerr Schaudt Landscape Architects will present together. This session is scheduled for November 19th, 2010 at 2pm. You can read more about the projects and technologies we will be discussing here.
Cities Alive 8th Annual Green Roof and Wall Conference
Nov 30 – Dec 2, 2010 in Vancouver, BC
Booth# 323
Peter MacDonagh, the Director of Science + Design for The Kestrel Design Group and Deep Root Urban Solutions, will lead a talk on "Soil: The Foundation for Green Infrastructure." This session is scheduled for November 29th, 2010 at 6pm in the Cypress Room at the Cascadia Hotel and Suites.
Peter's presentation will illustrate the critical role of oxygen-rich, moist soils protected by vegetation in urban environments, with a particular focus on Vancouver's goal to become the World's #1 Greenest City by 2020. Green Infrastructure systems and practice examples will include green roofs and green walls, soil bioengineering, buffers, wetlands and urban forests. Case studies will include projects in Minneapolis, Toronto, Amsterdam and London.
Michael James of Deep Root Canada Corp. will also have a speaking role, on Friday Dec. 3rd from 10:45am – 12:15pm as part of a panel, "Taking Green Infrastructure to the Next Level: Business Models for the Future." This session will take place in West meeting Room 109.
Construct Canada Tradeshow
December 1-3, 2010 in Toronto, ON
Metro Toronto Convention Centre South Building
No special speaking engagements at this one, but it will be the tradeshow debut of DeepRoot's newest employee, Sophie Ke! She trained in electrical engineering, folks, so be prepared to talk turkey.
For our Follies today, we've got vegan potato, spinach and cheddar pie from Bike Basket Pies!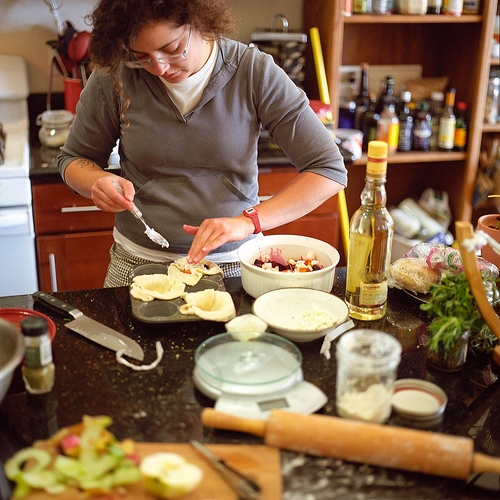 I can already hear the groans. VEGAN?! Look, I'm not here to argue. I'm not even vegan myself, but this pie is GOOD, I'm telling you. It's a fair amount of work, so plan accordingly. If you can't find Daiya, I recommend using regular cheese. Go ahead and un-veganize the rest if you wish — no doubt it will still be delicious.
Pie image: nuzz