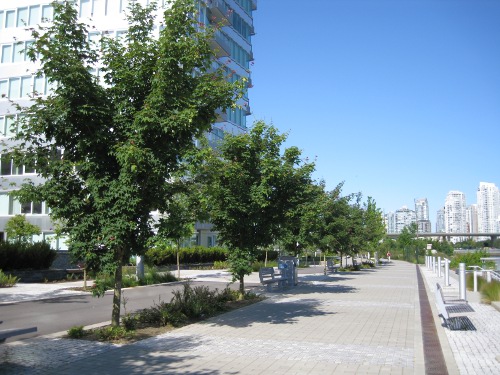 We specialize in creating urban spaces where trees can grow, and in preserving pre-development hydrology through the use of green utilities. As such, we consider ourselves partners in the design process and try to participate in project development throughout the entire life cycle. While we do sell actual products and services, we also provide many services gratis throughout the process.
1. Plan review
The plan review is the first important milestone for using Silva Cells on your site plans. We do free plan reviews on every project. In fact, it's a requirement that we look at them prior to construction. While the Silva Cell is not complicated to use, we've done so many projects that we've amassed a great deal of knowledge about how to use them most effectively. Remember that we have written layout instructions as well as a video tutorial for designers to use for guidance when creating their site plans.
2. Pre-construction training
Fearless construction coordinator Pat Greeley conducts pre-construction training sessions with all installing contractors prior to visiting the site. This step is critically important for laying the foundation (har har) of the installation steps and also prevents confusion and delays on the job site.
3. Construction oversight
Someone from DeepRoot attends every single Silva Cell installation. Yep, we stay busy! While it is the contractor's responsibility to obtain the required materials, excavate the site, and properly install the product, Pat or another representative will arrange to be onsite for half a day. This is to ensure that the contractor is comfortable with all the steps of the installation and to help answer any questions that arise.
4. Follow-up
We try to follow up with all of our projects to see how the trees are faring, provide resources for designers and utility companies, and to track overall progress. We revisit sites year after year to gather this information and are lucky to work with terrific local clients and partners to make this possible.