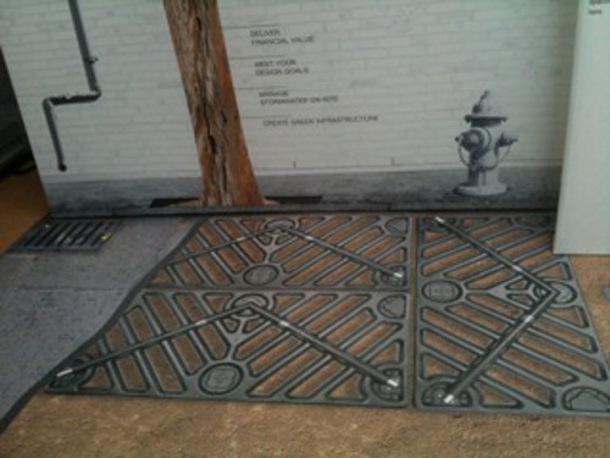 DeepRoot will be exhibiting at the American Society of Landscape Architects (ASLA) Expo on September 29th and 30th. We're in booth 1341. Come by! Oh, and we have a few education sessions to recommend from James Urban, FASLA. 
Bioretention Rainwater Treatment: Technical Design Issues
When: Sunday, September 30th, 11:00am – 12:30pm
Where: Room 120d 
Do bioretention rainwater treatment facilities work and, if not, what are common design errors? This session will provide technical solutions to system design from hydrology and soil to sizing, layout, and plant performance. The session will present research and standards for a well-designed system.
Learning Objectives
Learn how well-functioning bioretention facilities perform in the landscape.
Learn how layout, soils, and vegetation affect the performance of a bioretention facility.
Learn how to design better bioretention facilities.
PDH Credits: 1.5 
Healthy Soils: Physical, Organic, and Chemical Properties (Part I)
When: Monday, October 1st, 8:00am – 9:30am
Where: Room 124a
Soil impacts plant performance. This session will teach basic physical, organic, and chemical soil properties for existing and proposed soil conditions for projects of all sizes. It will serve as a basis for healthy-soil design, developing soil solutions, and writing or interpreting soil specifications.
Learning Objectives
Understand the most important physical, organic, and chemical properties of healthy soil.
Learn the interrelationship of soil properties, plant growth, and water movement.
Assess the quality of existing soil at the site.
PDH Credits: 1.5
Healthy Soils: Preservation, Reuse and Modification (Part II)
When: Monday, October 1st, 10:00am – 11:30am
Where: Room 124a
Creating healthy soil starts with the first design sketch. Armed with an understanding of the physical, organic, and chemical soil properties, designers can make them healthier. This session will show how to analyze existing soils and preserve, reuse, or modify them for the long term.
Learning Objectives
Incorporate design tactics that limit soil disturbance.
Learn to preserve, reuse, and modify soils to improve plant performance.
Master the Sites Guidelines and Performance Bench interconnections for soil.
PDH Credits: 1.5
We hope to see you at the show!