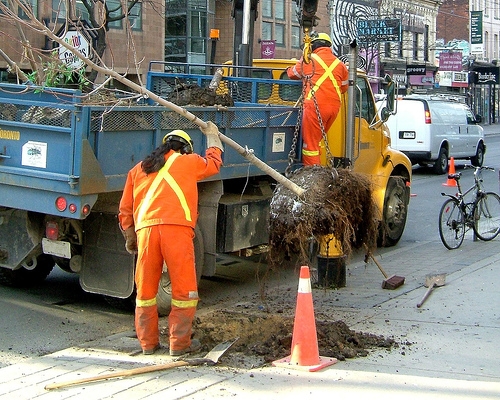 Great news! Our abstract has been accepted as part of the 2011 ASLA Expo education program.
Our talk, The Urban Forest Is Broken: Science Based Tools To Repair It, will be given by L. Peter MacDonagh, RLA, ISA Director of Science + Design at The Kestrel Design Group and DeepRoot Urban Solutions, and Greg McPherson, Team Leader and Research Forester with the USDA Forest Service.
The session is scheduled for Sunday, October 30 at 3:30 PM, so mark your calendars!
Peter MacDonagh is a registered landscape architect, LEED AP, professional arborist, horticulturist, and adjunct professor at the University of Minnesota. Peter authored the site and water portions of the State of Minnesota's Sustainable Building Guidelines (B3).  He is an internationally recognized authority on sustainable landscape architecture, and is widely sought for his expertise in urban stormwater, green roofs, and urban trees.
Dr. Greg McPherson is a Research Forester with the USDA Forest Service's Pacific Southwest Research Station. He works with a team of other scientists to model effects of trees on energy use, urban heat islands, air pollutant uptake, carbon sequestration, and rainfall interception. Their research is helping justify investments in urban forest planning, design and management. Greg received an MLA at Utah State and PhD in Forestry at SUNY College of Environmental Science and Forestry.